Find Wizarding World Exclusives at New York Comic Con 2018
New York Comic Con 2018 is just around the corner, and as usual, there is a lot of Harry Potter and Fantastic Beasts fun in store for those attending. New panels and exclusives are being announced regularly as the event approaches, and we're here to keep you well informed about all things related to the wizarding world happening all weekend long. If you're planning on attending, make sure you read on so you don't miss out on any of the magical content to be found at this year's con.
One of the first exciting Harry Potter events is a one-hour-long panel held by the cast of Harry Potter and the Cursed Child. The actors will discuss being cast as J.K. Rowling's iconic characters and what it was like to bring them to life onstage. The specific speakers have not been announced yet, but the session will take place on October 4 at 11:00 a.m. If you're a fan of the Tony Award-winning play, you won't want to miss this program!
Funko also has some surprises in store for this year's New York Comic Con. Inspired by Fantastic Beasts: The Crimes of Grindelwald, Funko is adding a new beast to its Pop! collection, the majestic Augurey. There will also be two new figurines from the original Harry Potter series, Hermione with the Sorting Hat and an amazing Quirrell Pop! with a Lord Voldemort face hidden underneath his removable turban.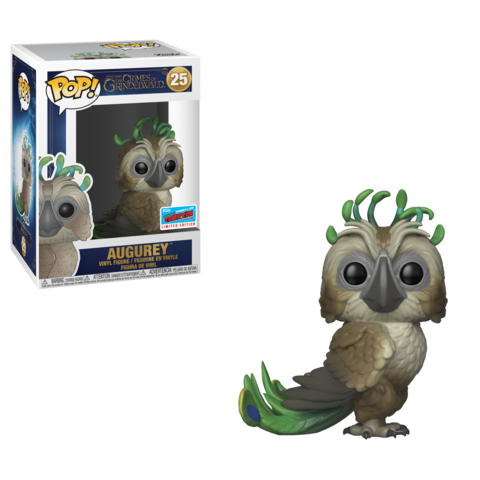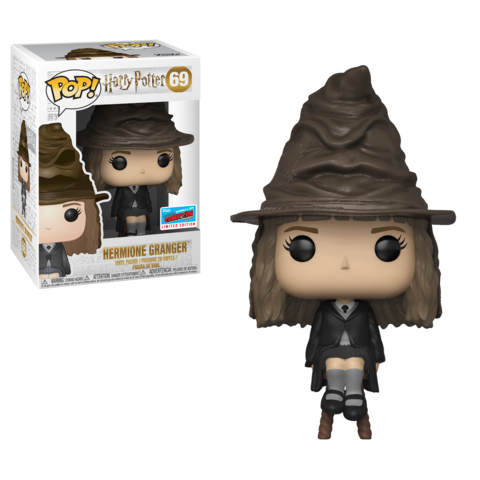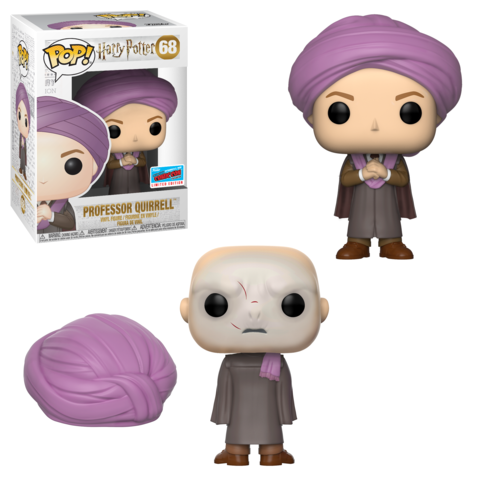 These exclusive Funkos will be available for purchase at the NYCC Funko booth, but unfortunately, not everyone will get a chance to access the booth. You must be selected in the NYCC lottery process in order to get your hands on these new figurines. So if you want a chance to take home these amazing new Funko Pop!s, make sure you enter the lottery before September 24 or you'll miss your chance.
The lottery allows you to enter for a chance to attend Main Stage panels and private autograph sessions as well as access exhibitor booths with exclusive merchandise. You'll be allowed to select your top choices for each category in hopes of getting chosen for your favorites. You can enter the lottery here and then cross your fingers. NYCC will contact all winners on September 28.
New York Comic Con 2018 takes place October 4–7 at the Javits Center in New York City. You can find more information and buy your badges for the event here.