Pottery Barn Kids Releases Perfect "Harry Potter" Halloween Costumes
Halloween is only a month away, and we know everyone is thinking about how they want to dress up. If you know any kids who are desperate to go as a Gryffindor, Harry Potter, a Slytherin, or Albus Dumbledore, Pottery Barn is ready to help out!
These incredible costumes are part of Pottery Barn's partnership with Warner Bros., which also gave us these other amazing Harry Potter items. The Gryffindor and Slytherin costumes come with three pieces: a House cloak, a House scarf, and a clip-on House tie. The cloak and tie are 100% polyester and the scarf is 100% acrylic.
The House costumes are available in sizes 3T, 4–6 years, 7–8 years, and 9–10 years. You can purchase the Slytherin costume for $59, but the Gryffindor costume is currently sold out. There's no word yet on whether they'll be releasing Hufflepuff and Ravenclaw costumes as well. We sure hope so!
You can still grab Harry's glasses for only $10! If you already have a Gryffindor costume, these glasses might be the perfect addition.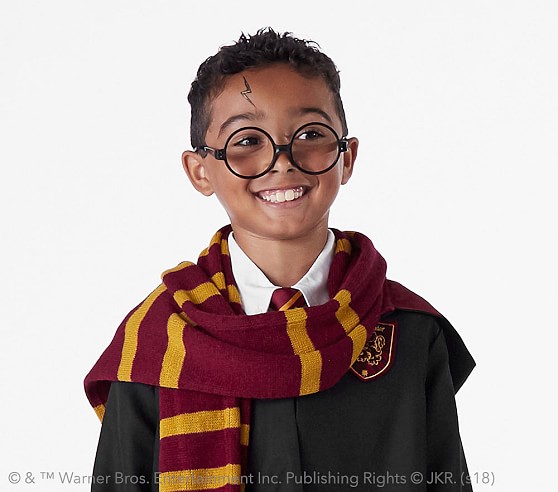 Maybe you know a kid desperate to go trick-or-treating as Albus Dumbledore? Pottery Barn has created a gorgeous costume that will transform your child into the Headmaster himself! The cloak is faux silk with a gold and metallic trim and comes with a matching hat and a long, white beard, which attaches to the hat.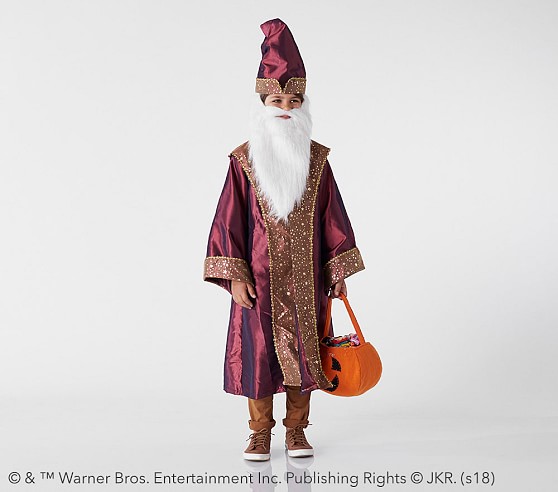 Dumbledore's costume is also $59 but is currently only available in sizes 3T, 4–6 years, and 7–8 years.
Whom will you be dressing up as this Halloween? Did you manage to grab one of the Gryffindor costumes before they were sold out? Let us know in the comments!