Send Magical Letters with New "Harry Potter" Stamps
Sending post by owl will probably never become a norm in the Muggle world, but an amazing alternative will soon be available, and it is going to make your mail look absolutely magical.
This October, in addition to some adorable Harry Potter costumes, British fans can also look forward to new Harry Potter stamps, the first to be released in almost five years, when the United States Postal Service produced a set in 2013 (seen below).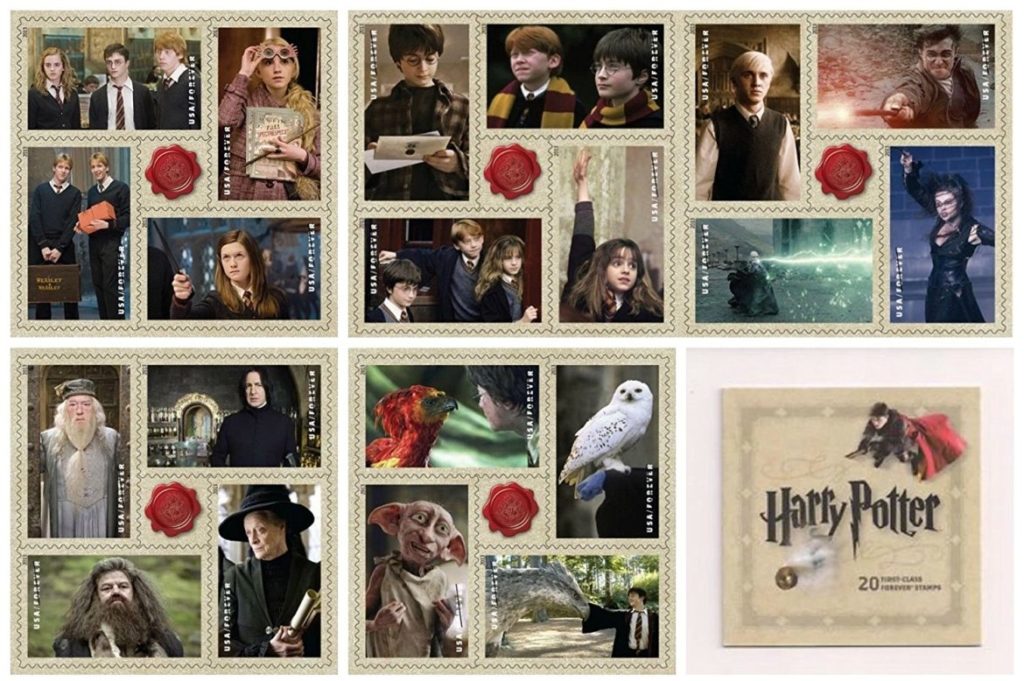 The new set of Potter stamps will be released by Britain's Royal Mail on October 16. These are no ordinary stamps – they have secret details that require the touch of a wizard to uncover. Each stamp will include hidden details that will only be revealed when it is placed under ultraviolet light. On top of these hidden details, the style of the "1" that depicts the value on every stamp will mirror the font used for the films, which also transforms the length of the number into a lightning bolt.
Fifteen stamps will be released, featuring a few of your favorite characters from the story:
Harry Potter
Hermione Granger
Ron Weasley
Ginny Weasley
Neville Longbottom
Severus Snape
Remus Lupin
Horace Slughorn
A few surprise characters like Pomona Sprout and Professor Trelawney are also featured. That's not all; modes of transportation from the films will also make an appearance, like Hagrid's enchanted motorcycle, the Flying Ford Anglia, and the Knight Bus. The magic does not stop here – in the corner of the main characters' stamps, you will find fun little details that reflect some of their most significant moments in the books. For instance, Harry's stamp has a small Golden Snitch in the corner while Hermione's has a Time-Turner. Ron's has a gigantic chess piece and Neville's has the sword of Godric Gryffindor. The other characters that are featured, like Severus Snape, are set against a backdrop of the Marauder's Map, complete with fading footsteps.
Philip Parker of Royal Mail expressed his excitement over the new stamps:
The Harry Potter movies continue to thrill and delight audiences of all ages. The goal with our stamps is to capture the excitement of the [w]izarding [w]orld and the heroism of the students of Hogwarts School of Witchcraft and Wizardry.
This certainly provides one with more than enough reason to start writing letters again, so flex your writing hand, break out your quill, and go get your magical stamps. They are available for preorder right now and will be in post offices starting October 16. The stamps will be available in different packages, ranging from a set of ten special stamps to a prestige stamp book.
Check out some of the stamps below!