What's That Building?: Updates on Universal's New "Harry Potter" Ride
Ever since the closing of the beloved Dragon Challenge ride at the Wizarding World of Harry Potter in Orlando, we've eagerly awaited its replacement. Universal Studios hasn't revealed much, but Attractions Magazine has updated us with a few new photos of the construction to speculate about!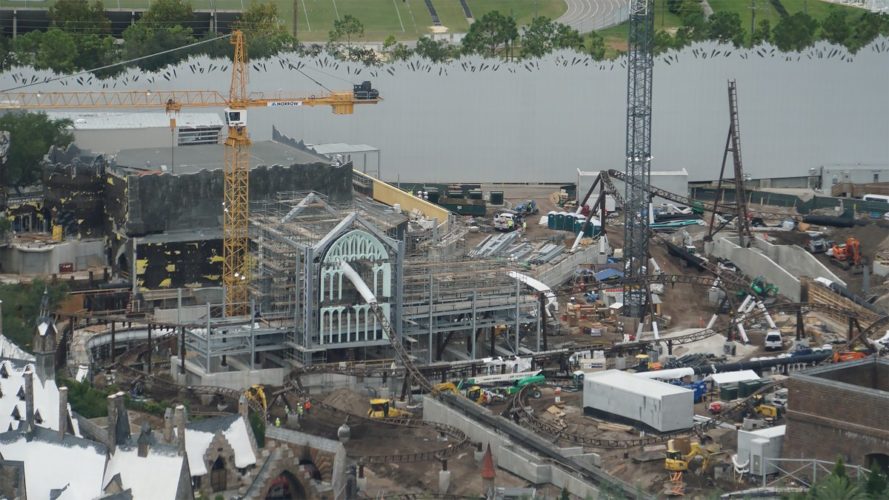 The basic structure has begun to loom over Hogsmeade, with a very familiar stone facade taking center stage.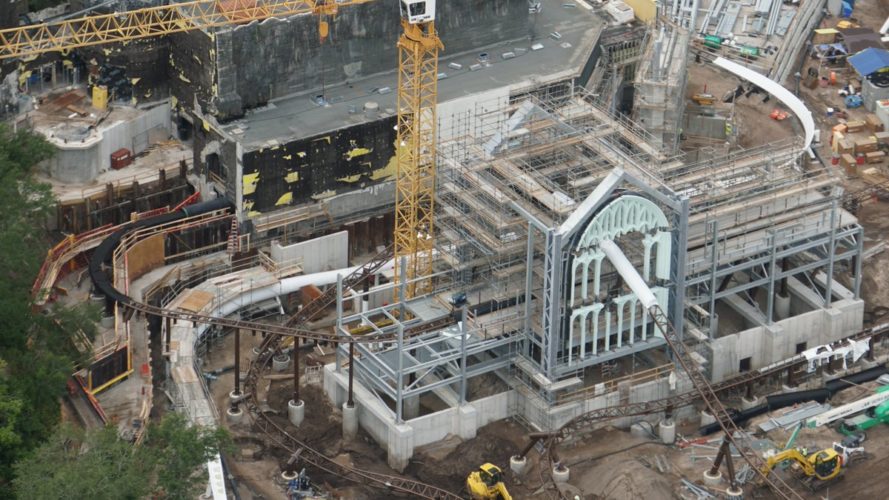 It seems that the ride will travel straight through Hogwarts and out the window of what looks to be the Great Hall. The tunnel leading out is the only part visible to outsiders, but Attractions Magazine has accessed some bird's-eye-view photos of the construction.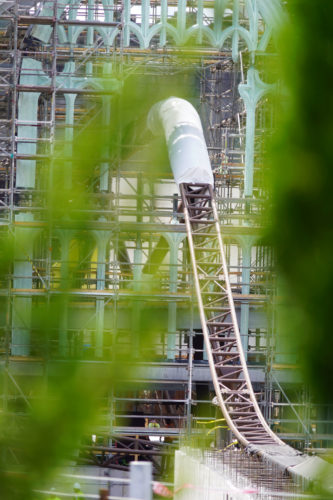 Elsewhere, we can see the towers rising above the entrance, where things are still looking quite rough. The main building is still being expanded, so we expect to see a new exterior go up soon.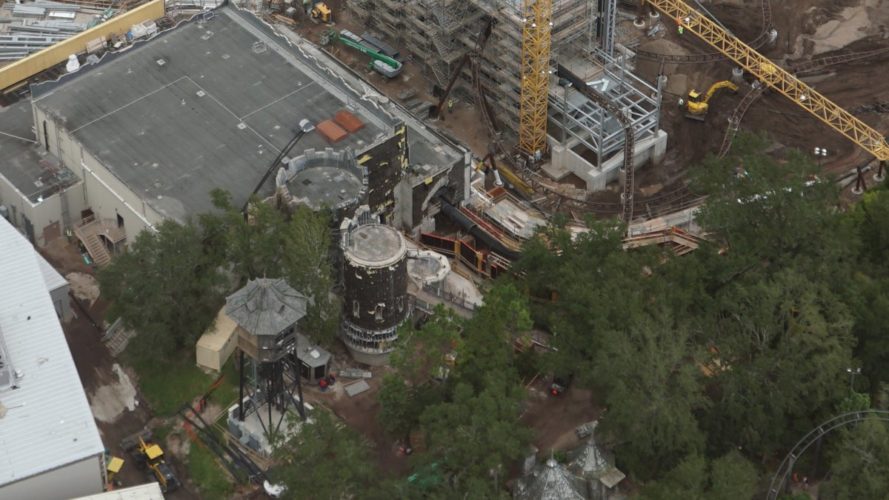 Since there have been rumors that this ride is Forbidden Forest-themed, some speculate that this roundabout track (pointed out with a yellow arrow) could be Hagrid's hut. The real Hagrid's hut is located just outside of the ride.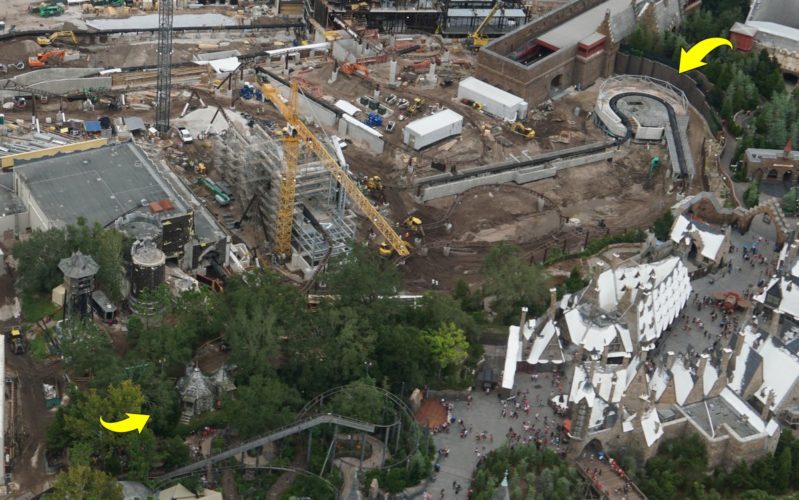 We also don't know if this coaster will be partially outdoors or entirely indoors, but photos of the track elevation indicate that it may be the latter. This could mean a fully immersive experience, a dark, spooky ride, or something else!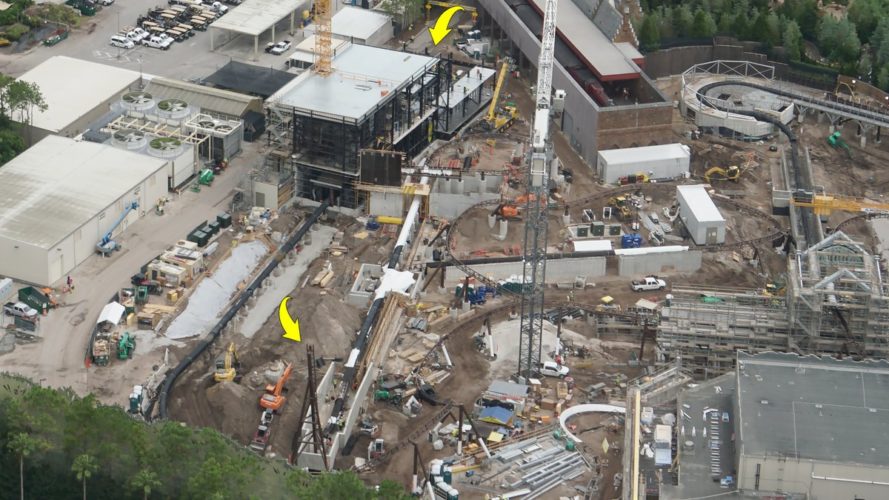 No word yet on this ride's completion, but we'll keep you updated on all the news coming out of the Wizarding World of Harry Potter until it does!