Butterbeer Takes Over the (Wizarding) World: Sales Top 20 Million Cups Sold
Yes, you read that correctly. We promise your eyes are not deceiving you. Universal Parks & Resorts reported that Wizarding World of Harry Potter fans have drunk 20 million butterbeers since the Wizarding World of Harry Potter at Universal's Islands of Adventure opened its gates in 2010.
20 million.
According to reports, butterbeer sales reached one million after a year of the first park opening. The other 19 million sales have occurred within the last seven years. The fandom's magical butterbeer drinking skills seem to be growing somewhat exponentially.
The Muggles broke down this amazing figure in Muggle terms:
If each drink were 16 ounces, that would mean Universal has sold more than 2.5 million gallons of the sweet stuff — enough to fill more than four Olympic-sized swimming pools. Sweet!
While that is impressive, let's break this down in wizarding terms:
In addition to the Black Lake, Hogwarts could also have Butterbeer Pond.
With approximately 280 students enrolled at Hogwarts within a given year, Hogwarts students would need to drink over 71,400 servings of butterbeer.
With butterbeer prices up to $6.99 each, butterbeer sales are equivalent to more than half of box office revenues for Harry Potter and the Prisoner of Azkaban.
20 million butterbeers is equivalent to half the number of copies of Harry Potter and the Deathly Hallows sold within its first year of publication.
Universal has sold five times as many butterbeers than Harry Potter and the Cursed Child has sold total number of copies worldwide.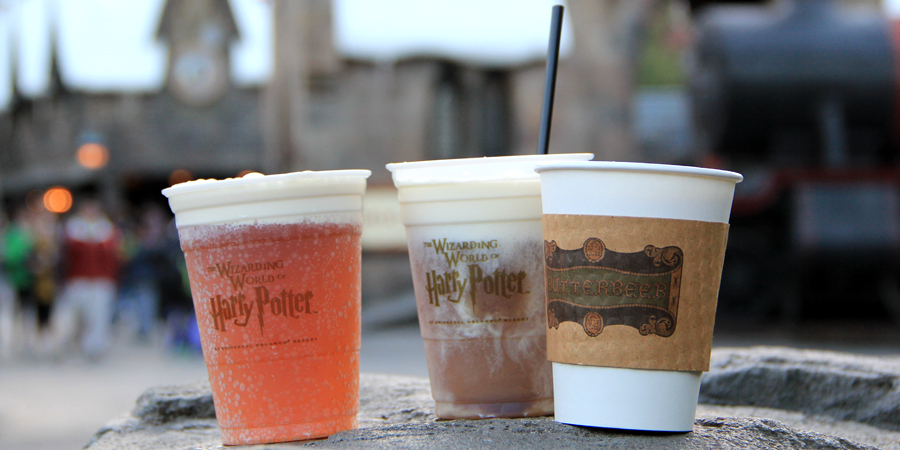 When J.K. Rowling was taste testing different recipes for original butterbeer, she really hit the jackpot on her final choice. Which type of butterbeer do you like best – original, frozen, or hot? Or do you prefer it as a dessert flavor? Let us know in the comments.