MinaLima Artwork Featured in "Empire" Magazine
Miraphora Mina and Eduardo Lima, better known as MinaLima, are the Harry Potter heroes you didn't know you loved. They've left their mark all over the film series in the form of incredible artwork and graphic design, creating everything from the Daily Prophet to the pamphlets at the Quidditch World Cup. They've recently brought their talents to the Fantastic Beasts films, and now their work graces the cover of Empire Magazine's latest issue.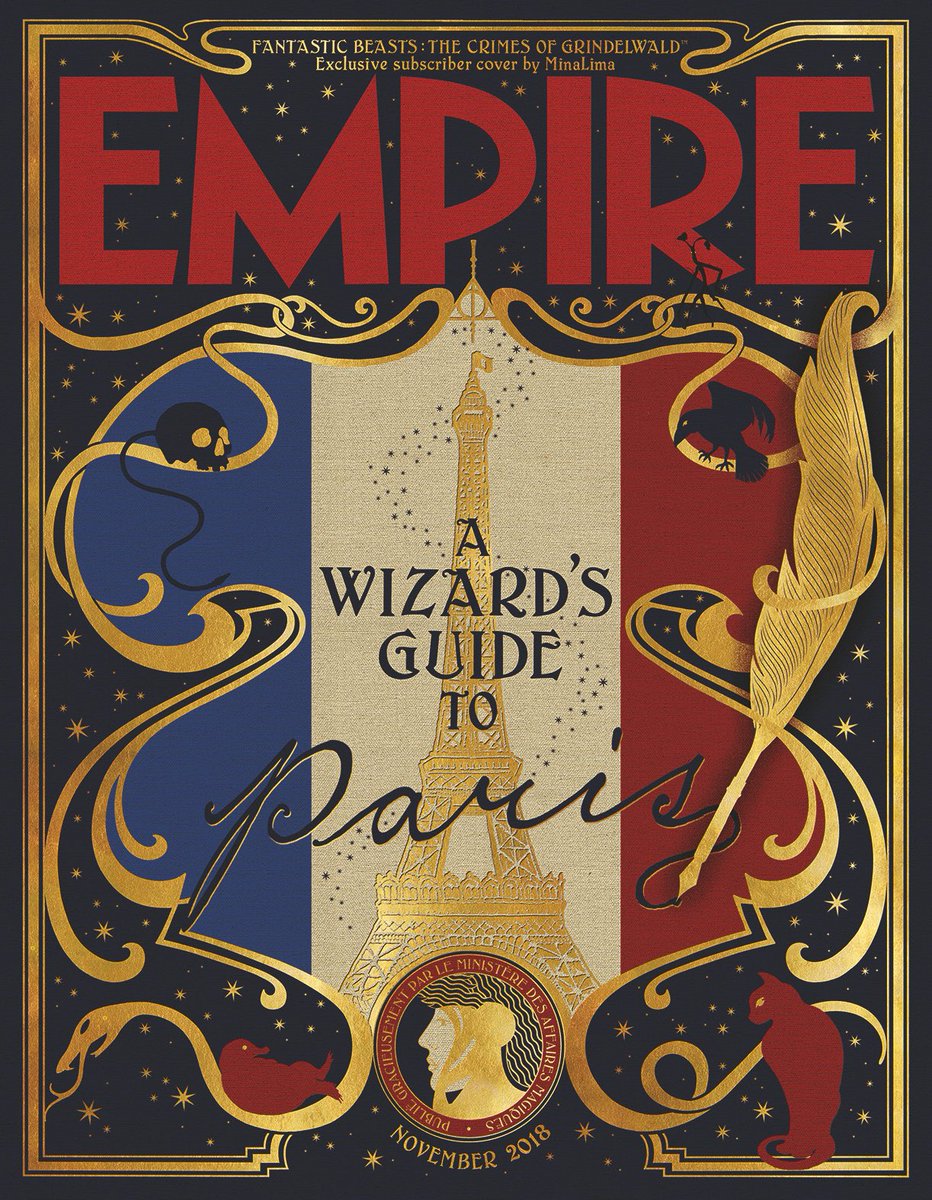 This gorgeous cover is, of course, a feature from the upcoming film Fantastic Beasts: The Crimes of Grindelwald. When we join Newt and the gang in Paris, there's no doubt that we'll see gilded posters just like this one. Perhaps they'll be advertising the magical circus we keep seeing in trailers? We'll find out for sure on November 16, when both the movie and the exclusive MinaLima book The Archive of Magic: Explore the Film Wizardry of Fantastic Beasts: The Crimes of Grindelwald are released.