"Sorcerer's Stone" Robe Owned by Robin Williams Withdrawn from Auction
In September, we first reported the auction of a Gryffindor robe worn by Daniel Radcliffe and owned by Robin Williams, the sale of which would benefit St. Jude's Children's Research Hospital. It was part of a collection being sold by the auction house Sotheby's. The robe, along with many other items, was auctioned on October 4 to benefit many of Williams and his wife's favorite charities.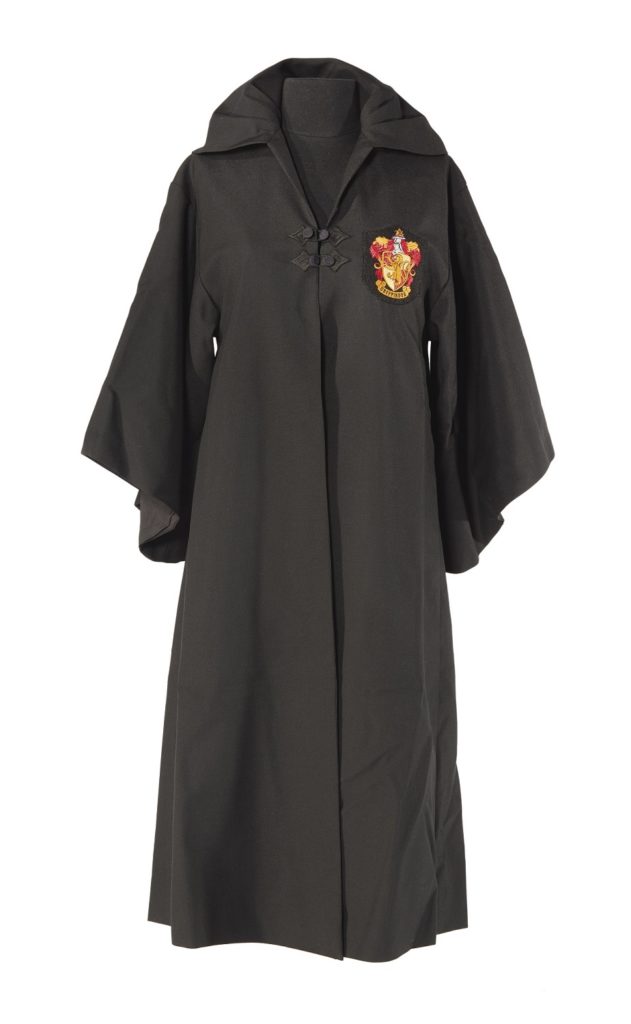 The Gryffindor robe had an estimated value of $10,000 to $15,000, so we were eager to report the final auction sale price. The entire collection sale price totaled $6,088,250, with one item, a birthday present for Williams from his wife, fetching $795,000.
What was the final sale price of the Gryffindor robe?
Sotheby's provides a document of auction results on its site, which lists every lot and its final sale price. We had to do some digging to discover the lot number for the Gryffindor robe because it is no longer listed in the items of the collection. The robe was lot number 239 and is not listed in the document of the auction results.
According to Sotheby's, "Lot number[s that] are omitted [from this document] represent items [that] were withdrawn, passed, or unsold as of the publication of this list."
This means the Gryffindor robe was not actually sold during the auction, but it doesn't provide any information as to why. MuggleNet reached out to Sotheby's to inquire about the item. According to the auction house, this lot was withdrawn from the sale.
This response makes sense because we firmly believe this robe would have sold for estimated value, if not more. We can only speculate as to why the robe was withdrawn from the sale. Perhaps a family member wanted to keep it? Maybe it was donated to an organization?
Hopefully, more information will be revealed about this robe's fate, but we are still thrilled that this wonderful collection raised over six million dollars for some amazing charities!