Events Roundup: Attend Your Very Own Yule Ball or Play a Game of Quidditch at WizardCon
November has arrived, which means that Christmas is right around the corner. While you're getting into the festive spirit, you can attend a magical ball or an exciting event filled with all things Harry Potter.
Dance the Night Away at the West Chicago Public Library's Yule Ball
Along with memories of previous Christmases, Harry Potter fans also tend to reminisce about the Yule Ball that took place in Harry Potter and the Goblet of Fire. This year, you can attend your very own Yule Ball, thanks to the West Chicago Public Library. Cue the music of the Weird Sisters, everyone.
The library will transform its main floor into an atmosphere befitting Hogwarts at Christmas, while the upstairs area will give a nod to Fantastic Beasts with a Blind Pig theme. On top of that, there will be House-colored snowflakes, origami Howler ornaments, a Golden Snitch ornament, and a couple more Potter crafts available.
Witches and wizards attending the event will be treated to some magical refreshments, including butterbeer, hot chocolate, cookies, and some good old chocolate frogs.
To top it all off, there will also be a Marauder's Map scavenger hunt, a trivia contest, a Goblet of Fire Triwizard drawing, and of course, a space for dancing. Now the only question remaining is, can you dance the Hippogriff?
The ball will take place on November 30 from 5:00 p.m. to 8:30 p.m. You can go to the library's website for more information. Find your invitation below.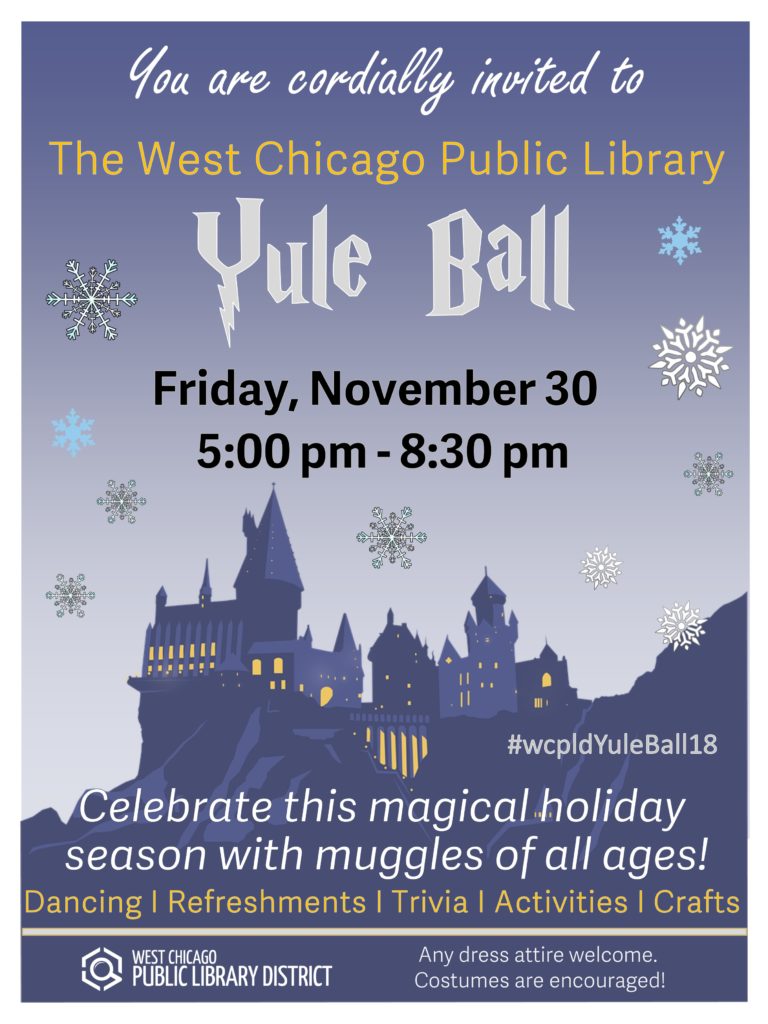 Spend a Magical Weekend at WizardCon
Grab your wand, some spellbooks, and your trusty broom and get ready for WizardCon, which is taking place in Newton, New Jersey, on November 24.
This exciting magical event, formerly known as Spells on Spring Street, is a new and improved event for wizards and witches of all ages. If you've been dying to celebrate your favorite books, movies, and characters, this is the place to be.
The event will be filled with spells, potions, and lore to transform downtown Newton into an oasis for all magical folk. It is for a good cause too – all proceeds will benefit Big Brothers Big Sisters of Northern Jersey, the Town of Newton, and the Greater Newton Chamber of Commerce.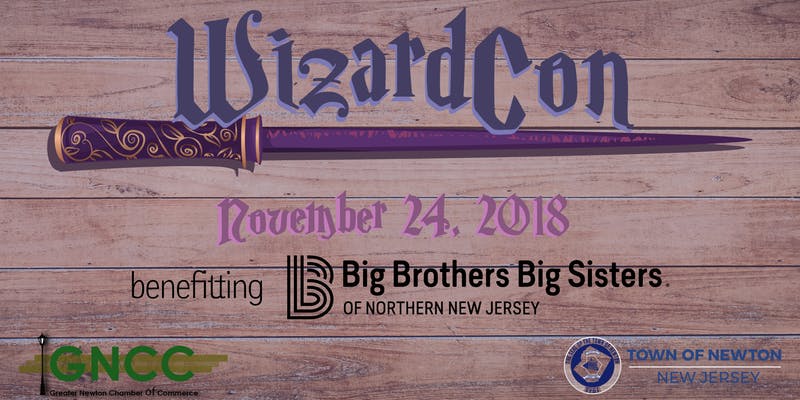 Guests will be able to visit local businesses and experience a variety of magical events, from tarot card readings to fairy fashion. There will also be some delicious butterbeer and a chance to play a game of quidditch. For those who love to watch the game, there will be a quidditch match between the Clifton Warriors and the USQ-official community team. It gets even better –  after the match, the players will teach young witches and wizards to play kidditch, specifically designed for kids.
To complete this magical event, witches and wizards attending will be able to engage in some Potions classes and costume contests. Themed drink specials will be served at participating bars, along with live music, trivia contests, and several surprises. Delicious food will be available from various food trucks to satisfy hungry guests after all the fun activities.
Lori Konya, president and chief executive officer of Big Brothers Big Sisters of Northern New Jersey, expressed her excitement over the event.
We are very excited to host WizardCon in partnership with the town of Newton. We have worked tirelessly to ensure that this year's event captures the spirit of the beloved characters and stories that have won the hearts of so many people, while attracting fans to celebrate in Newton with themed activities and festive food and drink. The funds raised from WizardCon will help us grow and improve our various programs so we can continue to mentor children throughout the year.
Tickets for WizardCon are $15 for adults and $10 for children, and children under three years old get in for free. If you are a Newton resident, you can get your adult tickets for $13 and children's tickets for $8 – just show your valid ID. To grab your tickets, you can visit WizardCon's website.