Events Roundup: De-Stress with These "Harry Potter" Events
This week in events, we're discussing ways to de-stress and enjoy yourself before the madness of the holiday season. Check out these awesome events!
Wizarding 101 Exhibit at Princeton University
At Princeton University in Princeton, New Jersey, students can now visit the Wizarding 101 exhibit in the Cotsen Children's Library. The exhibit commemorates the 20th anniversary of Harry Potter and the Sorcerer's Stone and features supernatural picture books.
"I went during midterms week to get de-stressed," said student Juan José López Haddad.
The Wizarding 101 exhibit runs until January 4, 2019, in the gallery of the Cotsen Children's Library in Firestone Library.
The oldest book in the collection is an 1886 edition of Walter Crane's A Romance of the Three R's. Sounds like this exhibit is a cool companion to the Harry Potter: A History of Magic exhibit, which is open at the New-York Historical Society through January 27, 2019.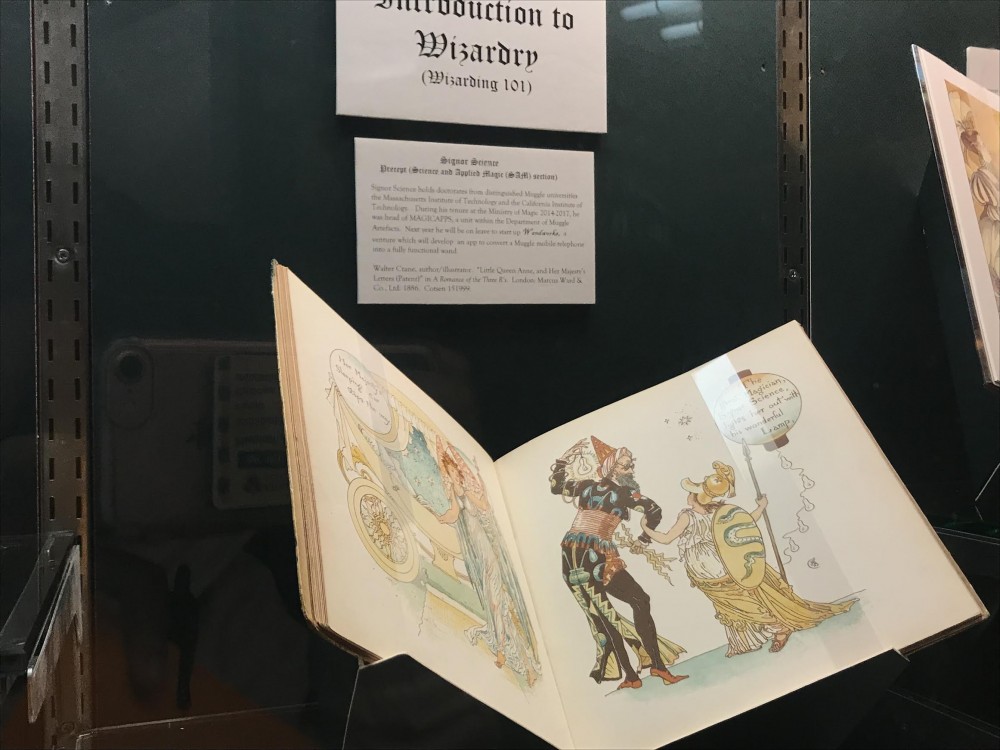 Harry Potter and the Chamber of Secrets in Concert in Tulsa, Oklahoma
If you're in the Tulsa, Oklahoma, area and you've been eager to see the music of Harry Potter played during one of the movies, you're in luck! The Tulsa Symphony will be playing the music of Harry Potter and the Chamber of Secrets live as the film is screened. The concert will take place on November 17 and 18 at the Tulsa Performing Arts Center.
The symphony previously performed Harry Potter and the Sorcerer's Stone. Tulsa residents will not want to miss this fantastic follow-up! You can purchase tickets here.
Harry Potter and the Chamber of Secrets in Concert in Davenport, Iowa
Maybe you're more likely to be near Davenport, Iowa, that weekend. You can also see Chamber of Secrets in concert! This performance will be November 17 only at 2:00 p.m. and 7:30 p.m. and is being put on by CineConcerts. We were able to attend Harry Potter and the Sorcerer's Stone in Concert and we're positive it's an experience any Potter fan or non-fan would love.
You can buy tickets here, and check out the video below to see what it will be like.
WizardFest in Ironton, Ohio
Maybe you like to de-stress by attending an awesome wizarding event. On November 10 and 11, downtown Ironton, Ohio, will transform into a "wizard's wonderland" featuring a zip line, fire performers, animals, and cosplay. The festival will even feature interactive wands.
"We are going to be the second festival in the United States to have interactive wands," said festival organizer Brad Bear. "Our wand dueling class is using wands that duel against each other, sort of like laser tag… There is live feedback as to whether your spell worked. We will have 72 of those, so you can duel in real time."
Bear also said they have perfected their "ButterBrew" recipe. The festival sounds like an incredible event! You can find more information here.