Fantastic Beasts: The "Simple" Sidekicks Who Save the Day
SPOILERS AHEAD: PROCEED WITH CAUTION
In 2016, filmmakers let on that the true title characters of all five Fantastic Beasts films would be taking a back seat as conflicts with Grindelwald came to the forefront. After watching Fantastic Beasts: The Crimes of Grindelwald, it is true that these multi-legged friends are not central to the storyline. Even though we'd love to see more of the magical creatures, they still play a part in helping Newt (and his exponentially growing squad) out of tight spots. If you do not mind minor spoilers, we are happy to introduce you to the following cast of creatures.
The Heroic Sidekicks
Zouwu
As with normal giant cat-like creatures, the majestic zouwu has large teeth, long claws, and quite the roar. Yet Newt knows how to make magical cats cuddle and put away their claws – a little love and feathery toys. After Newt gains the zouwu's trust, the creature helps Newt, Tina, and Leta fend off Matagots and escape from the French Ministry of Magic. The zouwu is even instrumental in bringing Newt and Tina closer together.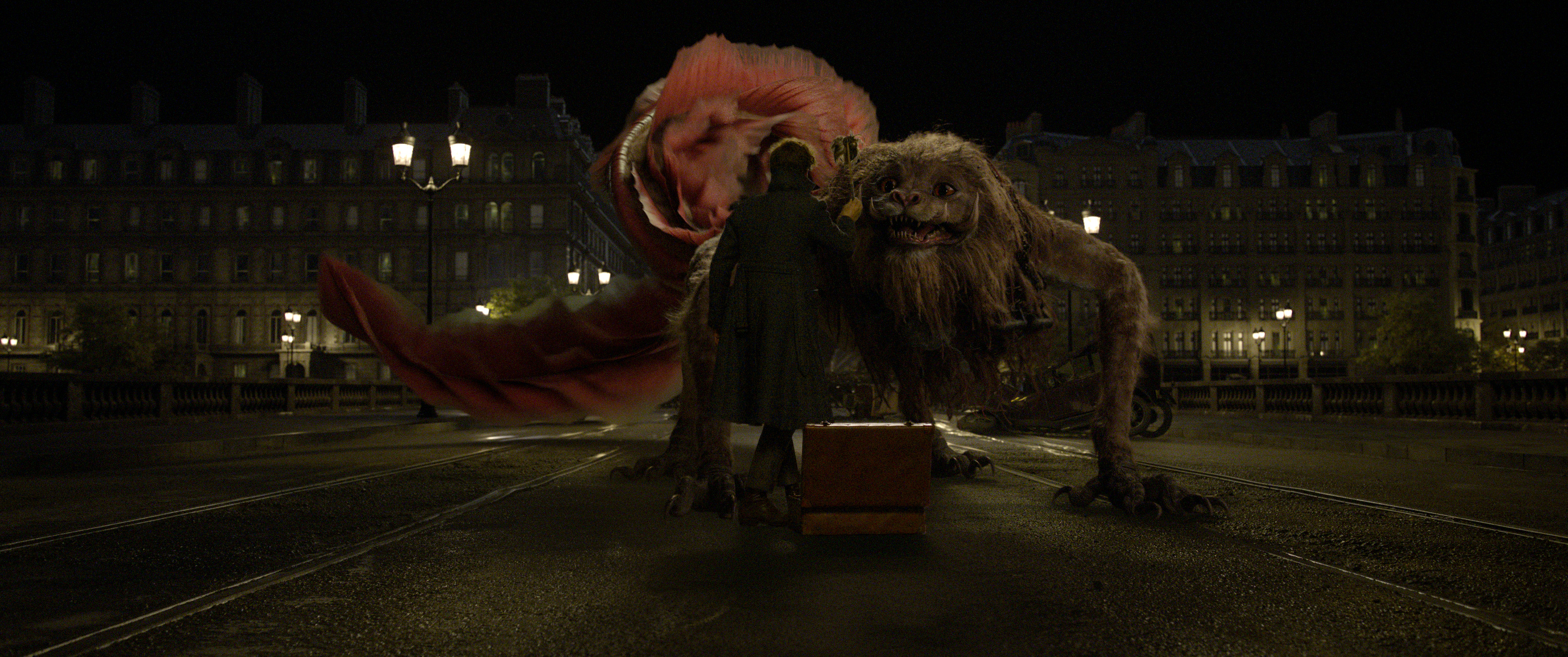 Niffler
Our beloved mischievous friend is back! Only this time, instead of causing trouble, this little guy helps Newt out of trouble. The Niffler's long snout is quite useful when it comes to tracking the presence of other creatures. His love for shiny things does not hinder Newt in his quest to "move against Grindelwald," but helps it. Our little thieving friend stealthily steals something valuable off Grindelwald that may lead to his demise. Just like Voldemort, Grindelwald underestimates anything he thinks "simple."
Bowtruckle
Anyone who can stealthily pick a lock is always a good friend to keep around. Pickett is back and just as handy at freeing Newt and the gang as he was in the first film. Since Pickett has a special relationship with Newt, we get the chance to learn some lovely backstory about these two.
Troublesome Beasts
Chupacabra
Despite what Newt says – "There are no strange creatures, only blinkered people" – he's clearly never met Antonio. As for Grindelwald's six-legged pet chupacabra, Antonio is a vicious little thing that bites and scratches Ministry guards during Grindelwald's escape. He does cuddle up to Grindelwald like an alien kitten, so we do feel a little bad for him when Grindelwald coos at Antonio about how needy he is and then tosses him out the window.
Matagot
Cat-like creatures seems to be a theme in this film. However, as Newt teaches us, Matagots are not cats; they are "spirit familiars that guard the French Ministry of Magic." Apparently, Matagots "won't hurt you unless attacked." Too bad Leta provoked them. (It's okay, Leta – we understand. Their glowing eyes and growl are intimidating.) The Matagots try to ensnare Newt, Tina, and Leta but are comically reduced to small black cats upon leaving the French Ministry of Magic.

Rare Creature Sightings
Augurey
That strange-looking bird behind Jacob's head in a lot of promotional stills is an Augurey. He flies about Newt's gigantic animal sanctuary in his London home.
Baby Nifflers
We only get to see the baby Nifflers for a minute or two, but the mess they make about Newt's kitchen is rather hilarious. They make such cute squeaking sounds; like any baby animal that causes mischief, it's so hard to be mad at them!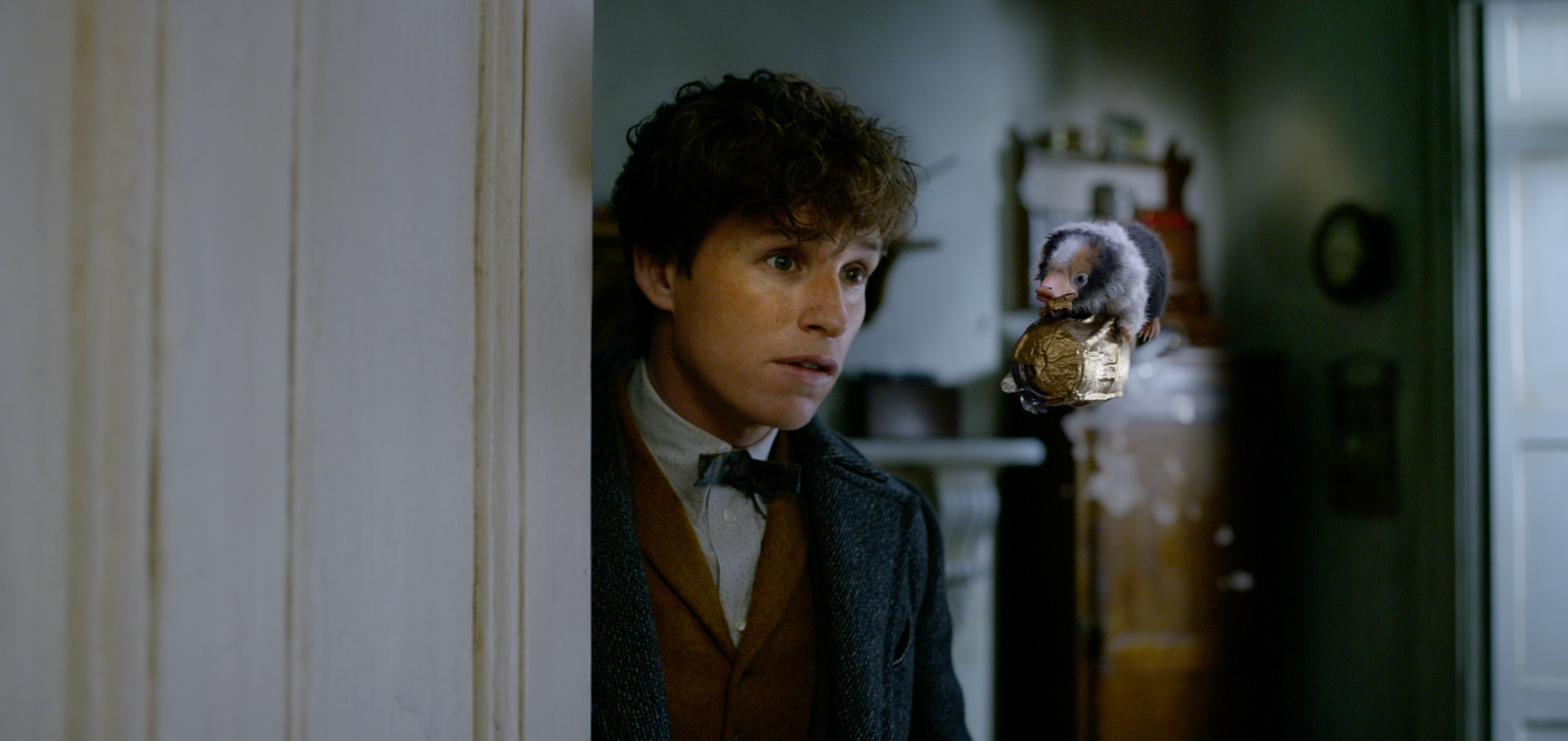 Kappa
The Japanese water demon (with a giant bowl-like head) from Newt's recently published book makes an appearance in the circus that Credence and Nagini are stuck in. We hope Newt tracks him down in the future so we can see more of him.
Kelpie
A short water ride with this "seaweed dragon" creature that Newt is nursing back to health is a great first look at how close Newt is with his creatures. He does gently lecture the kelpie about hurting Bunty's fingers, though. The kelpie's enclosure in Newt's home looks a lot like the Black Lake at Hogwarts.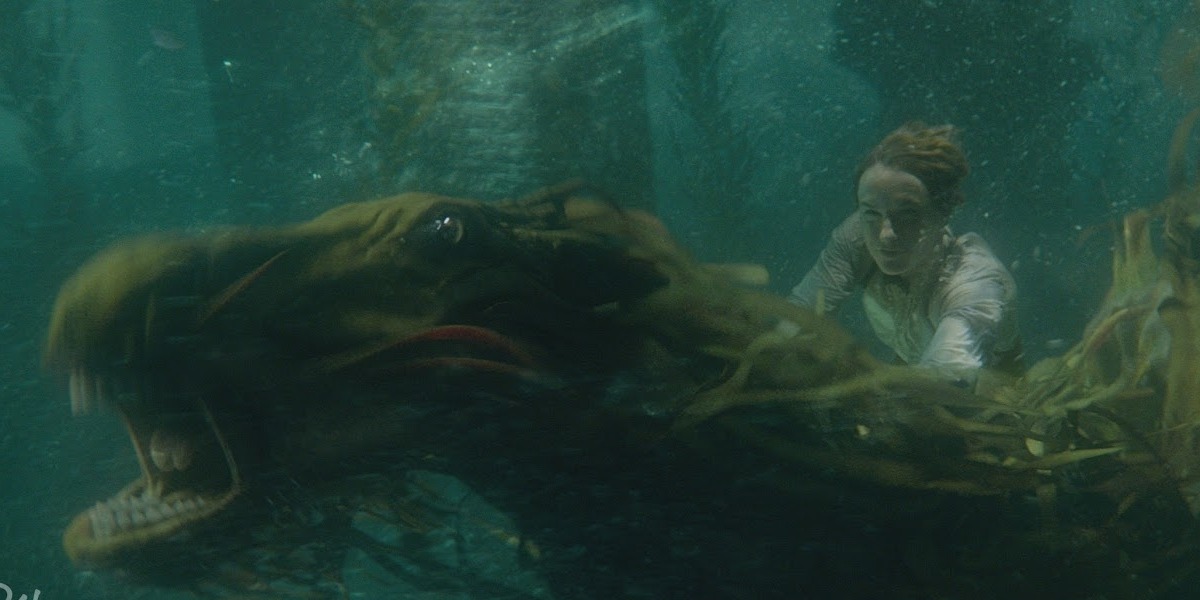 Leucrotta
This moose-like creature is receiving a checkup from Newt's assistant, Bunty, but his big goofy smile proves he's in good health. He clops around the sanctuary, making goofy faces at Jacob.
Phoenix
Dumbledore and Fawkes were always a good pairing, and we learn that phoenixes and the Dumbledore family actually have an interesting connection. Dumbledore is back and we were happy to catch a brief look at this fiery bird.
Fantastic Beasts: The Crimes of Grindelwald hits theaters November 16.