Welcome to the Wizarding World: Meet the Supporting Cast of "Crimes of Grindelwald"
Fantastic Beasts: The Crimes of Grindelwald has brought a whole host of new characters to our screens, but what we do know about some of the supporting roles in this movie and the actors who play them? MuggleNet caught up with four of the newcomers on the blue carpet at the Crimes of Grindelwald UK premiere.
Victoria Yeates (Bunty)
Fans may recognize Victoria Yeates from her work in British TV series Call the Midwife, but she's swapped caring for expecting mothers to care for baby Nifflers in the role of Newt's assistant, Bunty. When asked about her experience with the wizarding world, Yeates revealed that she has seen the Potter films and is a fan of David Yates' work:
I was a bit too old for the books, so it was mainly the movies, but I've watched them all and I think they're really incredible movies. I really am a fan of David Yates' ones because they are slightly darker.
On joining a franchise with such as large fandom, Yeates responded with a candid "the problem is, everyone knows more than I do!" However, despite not being as clued up as some other members of the cast, Yeates assured us that she is aware of the responsibility that comes with joining the wizarding world:
This is quite different because of the love people have, and also, you're taking something people love, so you have to be very careful with it.
Simon Meacock (Krafft)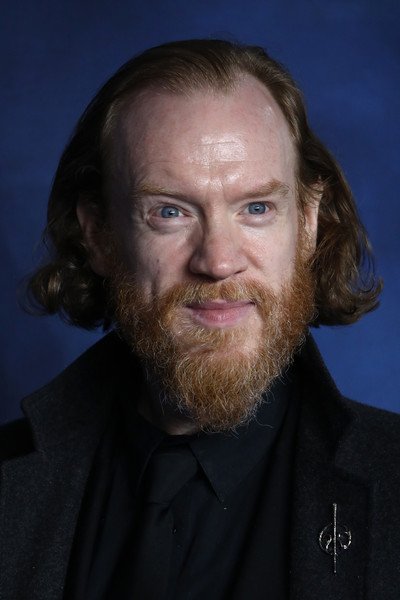 Where there are Dark wizards, there are loyal followers, and Simon Meacock plays a Grindelwald devotee known only as Krafft. Speaking about his previous exposure to the wizarding world, Meacock admitted to being a latecomer to the Potter series:
I knew it, but I didn't grow up with it like my partner did, for instance. She introduced me to 'Harry Potter' and got me into it […], so to become part of it was incredible.
Like many actors in this movie, Meacock was very good at protecting the secrets of his character, but he did divulge how it feels to be part of the wizarding world:
It's an incredible privilege. I'm honored that David cast me in this movie and we'll see where it goes from there.
Derek Riddell (Torquil Travers)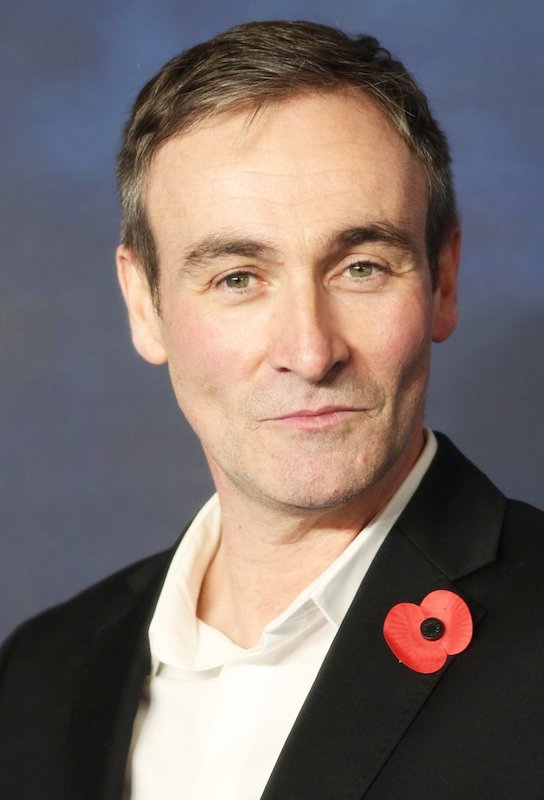 With a familiar last name in the wizarding world, Torquil Travers makes an appearance in Crimes of Grindelwald as Head of Magical Law Enforcement and is played by actor Derek Riddell. However, Riddell revealed that he was unaware of his character's connections when he took on the role:
I didn't realize that at the time because I hadn't read all [the books] and it just came out and I went, 'Oh really?' and Poppy Corby-Tuech said, 'Yeah, we're sort of the same kind of family,' so I'm not as up-to-date with my 'Harry Potter' as you are.
Talking about his experience with the wizarding world prior to Crimes of Grindelwald, Riddell, who has previously starred in Doctor Who, showed his love for the first Fantastic Beasts movie and gave us a glimpse of life on set:
I love the first Fantastic Beasts movie. I really did. There was so much charm. So to be cast, I was absolutely delighted. I was quite nervous on my first day because I don't normally do movies. I'm more of a television person, but David and Eddie and Jude were so delightful and really easy to work with and it was a really collaborative thing.
Poppy Corby-Tuech (Vinda Rosier)
A character with yet another infamous wizarding surname, Poppy Corby-Tuech has taken on the role of Vinda Rosier. Despite playing a central character in Grindelwald's gang of followers, Corby-Tuech insisted she felt no pressure when joining the cast:
There's no sense of pressure. It's not as cynical as that. It's a really joyful thing. It's a privilege, really.
She also revealed that there was something special about this movie compared to her previous projects:
It's amazing because usually, you take part in a project of some kind to feel an ownership over your character entirely, but with this world, it's different because it belongs to the fans just as much as it belongs to you, which is quite a beautiful thing, really.