Barnes & Noble Offers Exclusive Nicolas Flamel Content with "Crimes of Grindelwald" Purchase
The cinema excitement of Fantastic Beasts: The Crimes of Grindelwald may have begun to dwindle, but the film's upcoming DVD release is inciting a whole new burst of enthusiasm. Jam-packed with the action fans fell in love with at the film's release, the DVD was always bound to be hit, but now Barnes & Noble is upping the magic.
Complete with Blu-ray, DVD, and Digital formats of the Crimes of Grindelwald film, the Barnes & Noble package also includes, in its Digital Copy, an extended cut of the film and five minutes of exclusive footage on one of the story's most fascinating characters, Nicolas Flamel.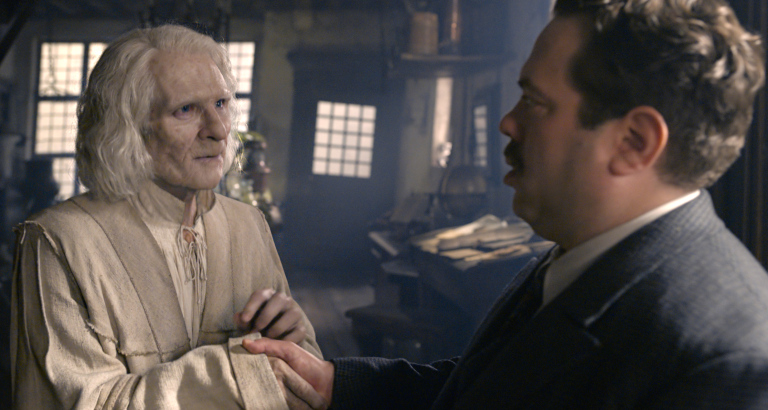 Moving into his seventh century of life, Nicolas Flamel has plenty of stories to tell. From tales of alchemical success to the true meaning of life in all of its longevity, Nicolas is an excellent example of author J.K. Rowling's expert ability to blend history with fiction. Barnes & Noble's exclusive footage offers an extraordinary insight into the demands of portraying such power and historical significance on-screen. Featuring discussions with actor Brontis Jodorowsky, who plays Flamel, and plenty of almost real magic, this exclusive is not to be missed. Barnes & Noble described its anticipation.
For the first time, Harry Potter fans get to meet Nicolas Flamel and explore his magical lair, [which] features famous props like the Philosopher's Stone.
Nicolas Flamel's exclusive, it seems, will not be one to miss. The Barnes & Noble edition of Crimes of Grindelwald is due for release on March 12, 2019, and is currently available for preorder on the Barnes & Noble website.