Big Things in Small Packages on Harry Potter Book Night
From platform nine and three-quarters at King's Cross station to the northernmost reaches of Russia, New York to Los Angeles, wizards, witches, and yes, even a few Muggles stepped out Thursday to celebrate Bloomsbury's fifth annual Harry Potter Book Night.
One by one since 2017, the beloved volumes that comprise the Harry Potter series have been attaining a milestone: 20 years since their original publications. That, combined with the ongoing Fantastic Beasts film franchise, has reinvigorated the fandom. Scads of new merchandise line store shelves and events such as Harry Potter Book Night have seen significant increases in attendance as a new generation of readers discovers the wizarding world.
While some celebrations draw hundreds of attendees, like Waterstones Piccadilly's hosting of Jim Kay and Chris Riddell, illustrators of the first three Harry Potter books and The Tales of Beedle the Bard, respectively, others are much smaller. But as they say, big things often come in small packages, and local events at bookshops, schools, and libraries have become cherished traditions in many communities.
In Artesia, New Mexico, population just under 12,000, families and fun-seekers flocked to the Artesia Public Library in droves. And while many weren't old enough to have received their Hogwarts letters just yet, that didn't stop them from enjoying the atmosphere.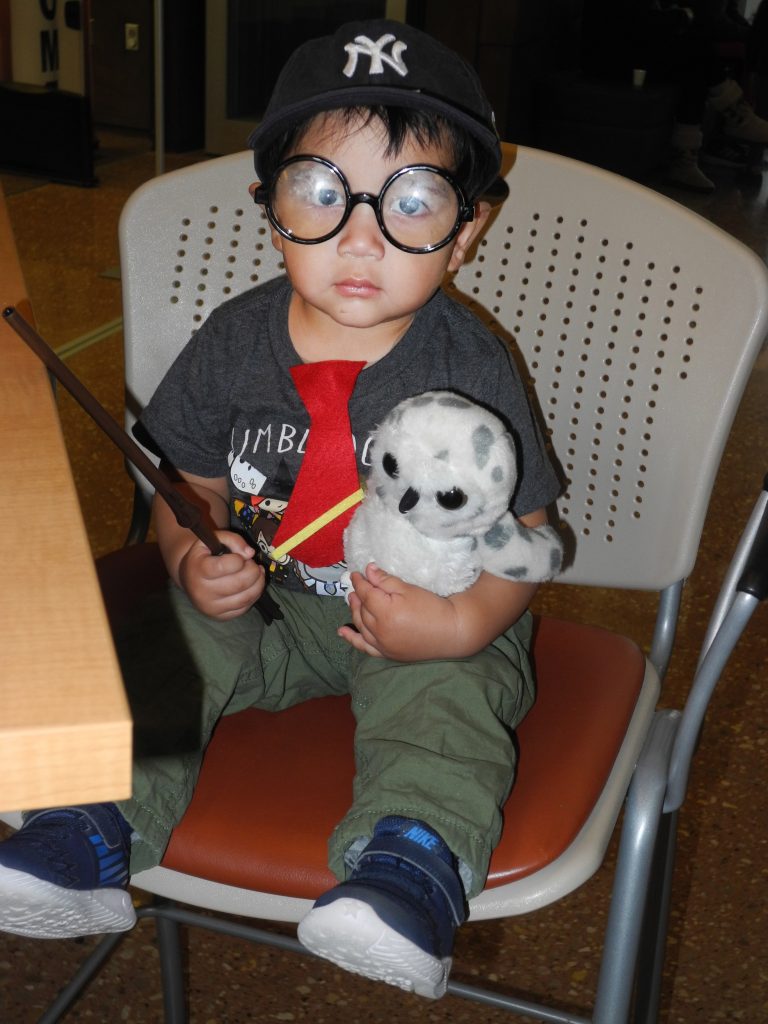 As Harry Potter and the Sorcerer's Stone played on large screens in the background, the first stop upon arriving at Hogwarts School of Witchcraft and Wizardry – the theme of this year's Book Night – was, of course, the Sorting Hat. Small cards inside informed the recipient of their House. Unsurprisingly, a large number of do-overs were requested until the "right" card was drawn.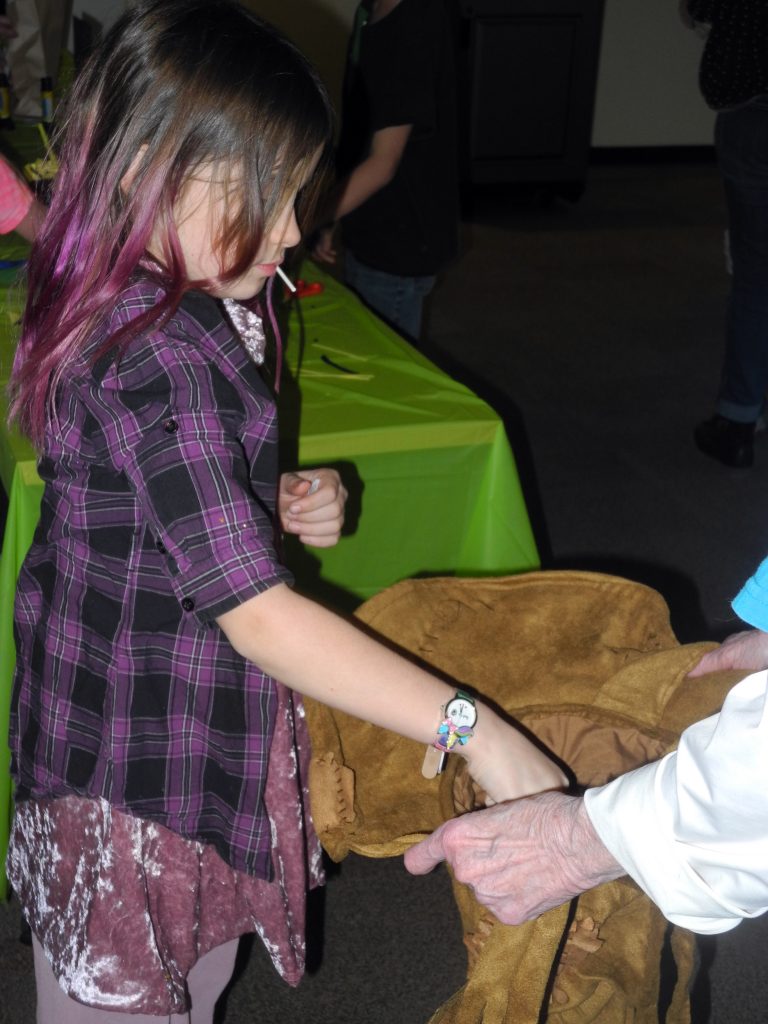 From there, it was off to Ollivanders, where new students used colorful waxed thread to create wands that spoke to their individual personalities. Others chose to drop in at Madam Malkin's first to create ties that showed everyone where their loyalties lay.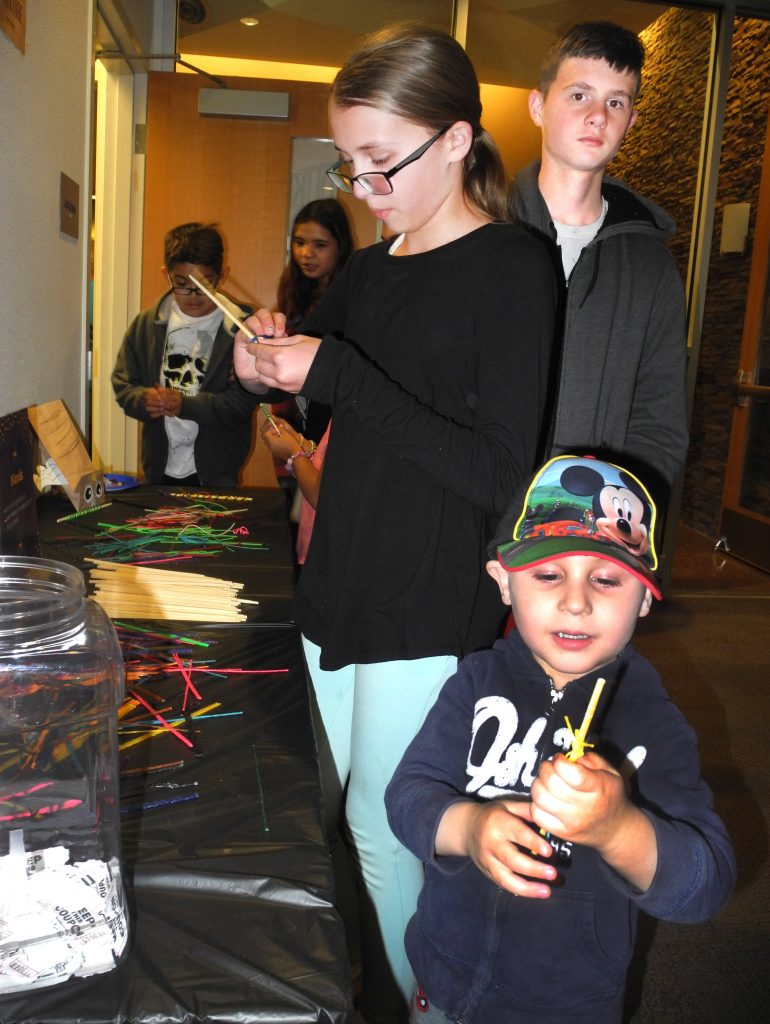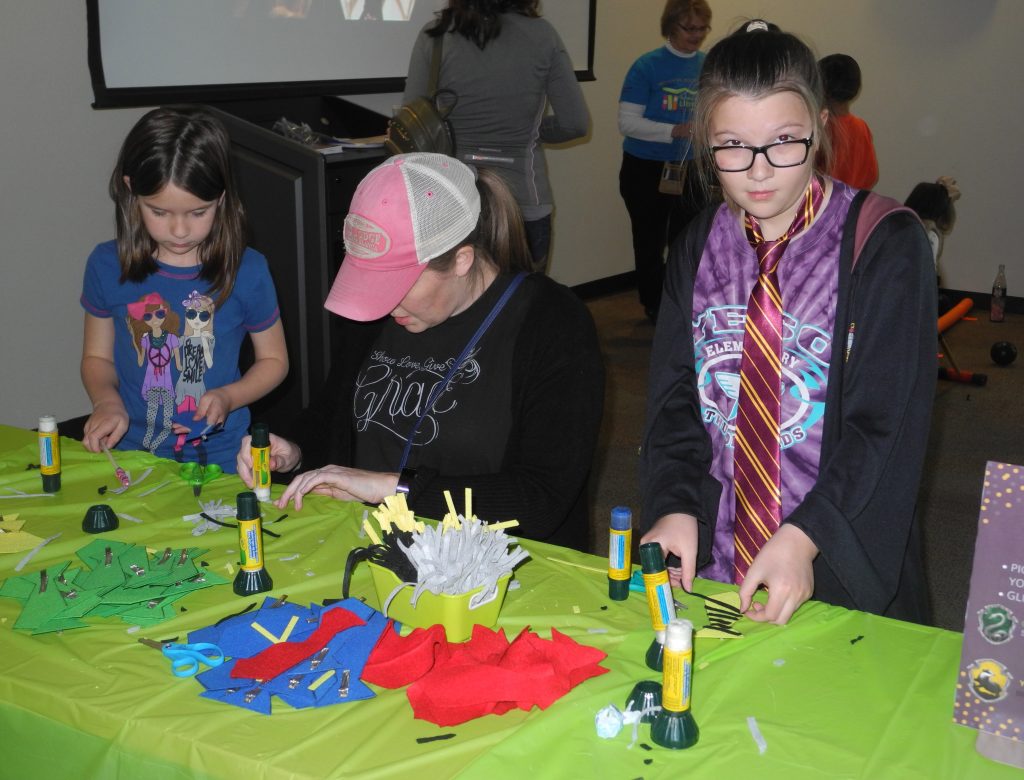 And though a few good-natured disputes arose over the course of the night, if there's one thing that can inspire the Houses to set aside their differences for a moment, it's snacks. Pictured below, a pair of Slytherins and a Ravenclaw make their way along a table in the Great Hall, collecting Bertie Bott's Every Flavor Beans, Licorice Wands, and pumpkin juice.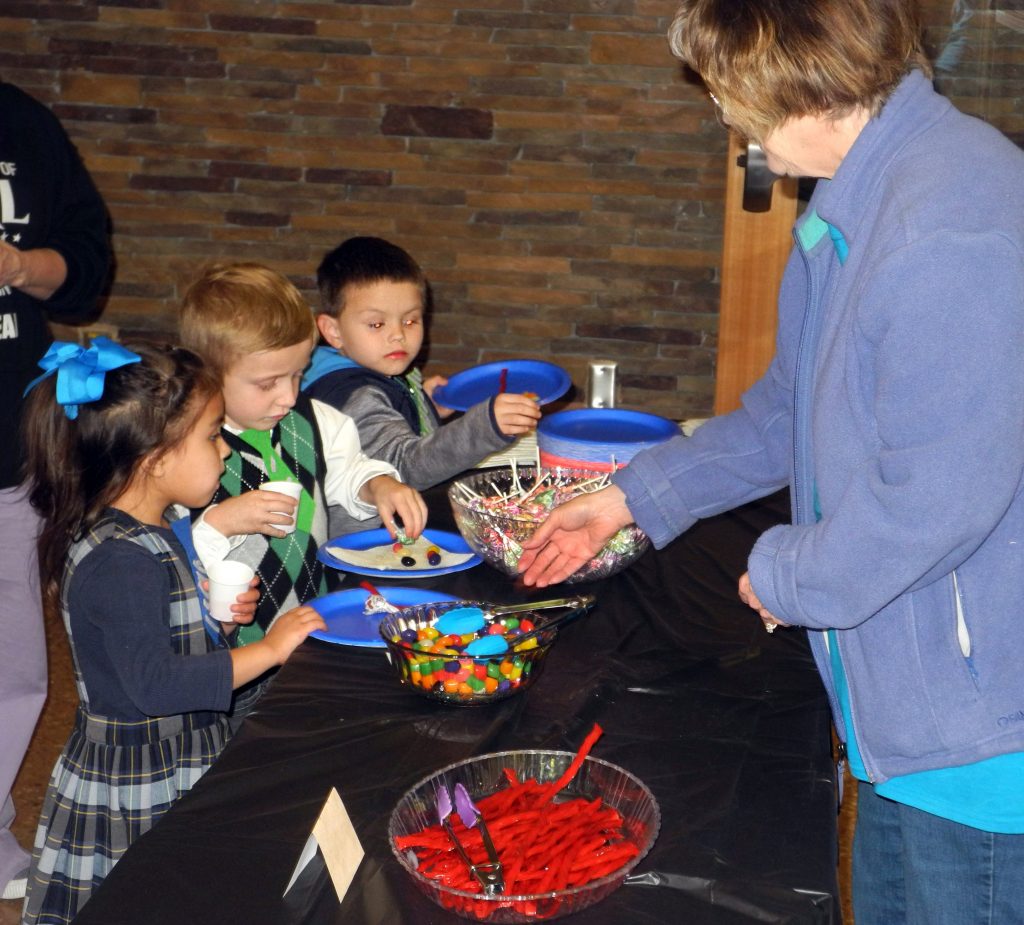 It was a magical evening, and as they reluctantly returned to the Muggle world, many children could be heard already planning their costumes for next year's event!
How did you celebrate Harry Potter Book Night 2019? Let us know in the comments!