Concept Art Could Show Most Complete Picture Yet of Universal Orlando's New Coaster
The mystery of what exactly visitors to the Wizarding World of Harry Potter – Hogsmeade at Islands of Adventure can expect from the park's newest ride received another potentially significant clue Monday in the form of a leaked piece of concept art.
Orlando ParkStop posted the image, which was reportedly provided by an anonymous source but that appears to tantalizingly align with aerial images we've previously seen of the roller coaster.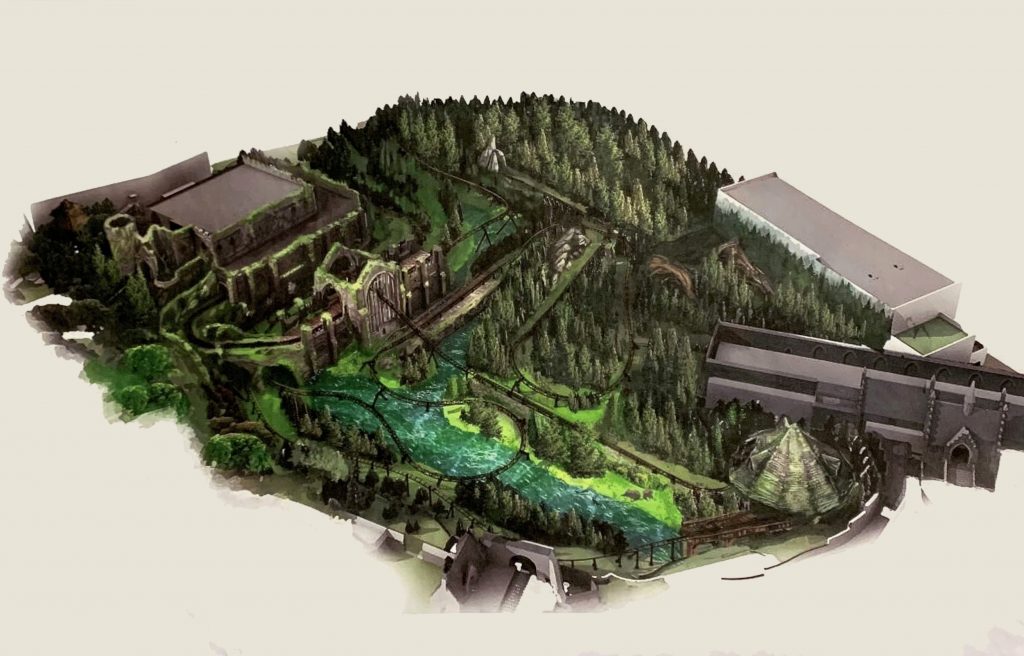 The artwork shows the water feature hinted at in photos, along with the crumbling, moss-covered stone ruins, Hagrid's hut, and sections of the track that disappear into or pass alongside a cave, a rock pile, and a mass of twisted tree roots.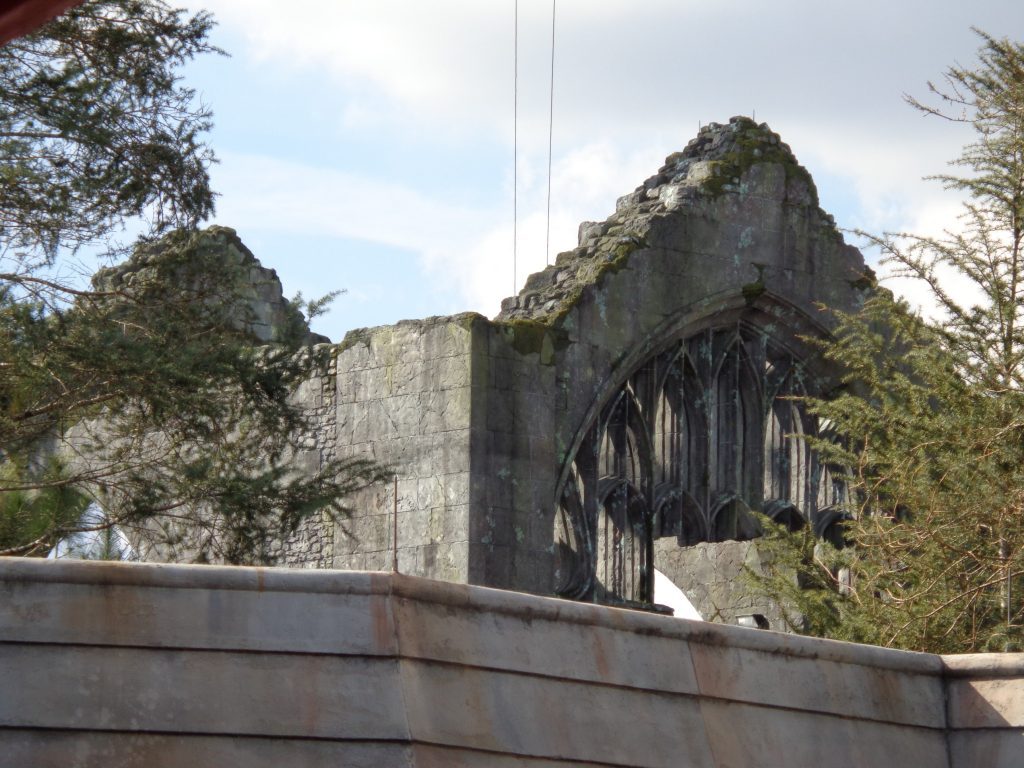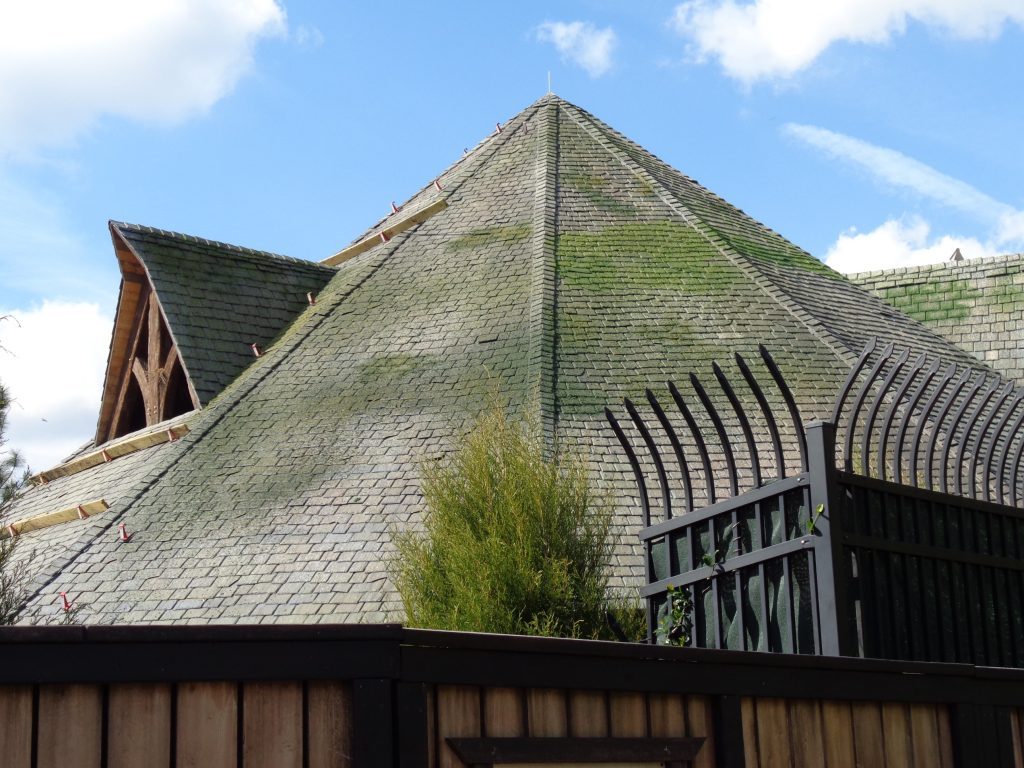 With additional trees that comprise what is assumed to be a portion of the Forbidden Forest also added, the result is a lush, mysterious landscape with plenty of dark corners in which beasties can hide. The rocky area in particular aligns with a construction photo showing a space rumored to be reserved for Fluffy, Hagrid's beloved three-headed dog.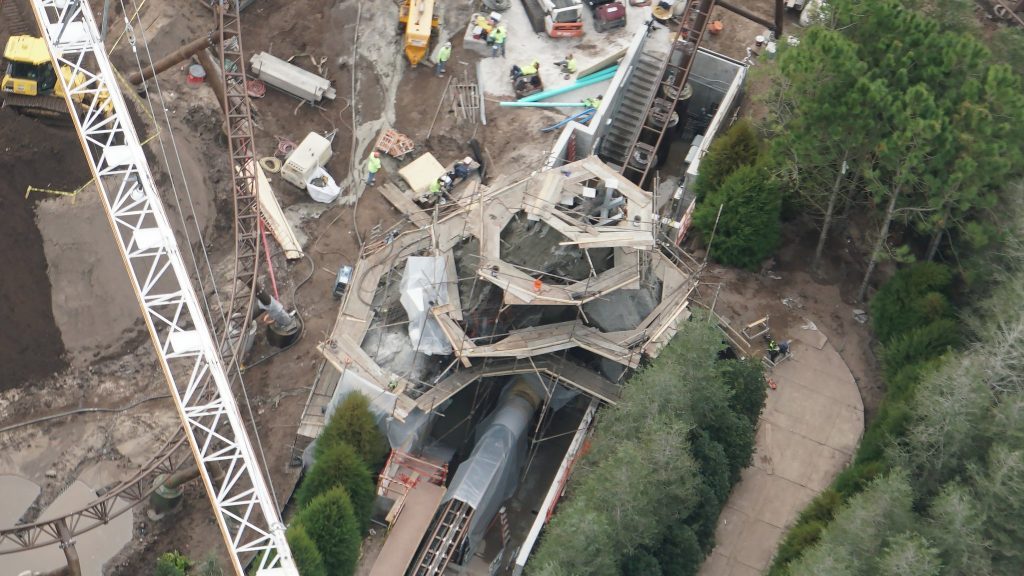 Most of the speculation since construction began to take identifiable shape has concurred that the coaster will likely feature several fantastic animatronic beasts. Photos previously released of the train cars, though obscured by tarps, also appear to show the clear outlines of a motorbike-and-side-car configuration.
Orlando ParkStop further speculated Monday that while many theories have been tossed around as to the ride's name, some variation of "Hagrid's Magical Creatures Motorbike Adventure" could be in the running.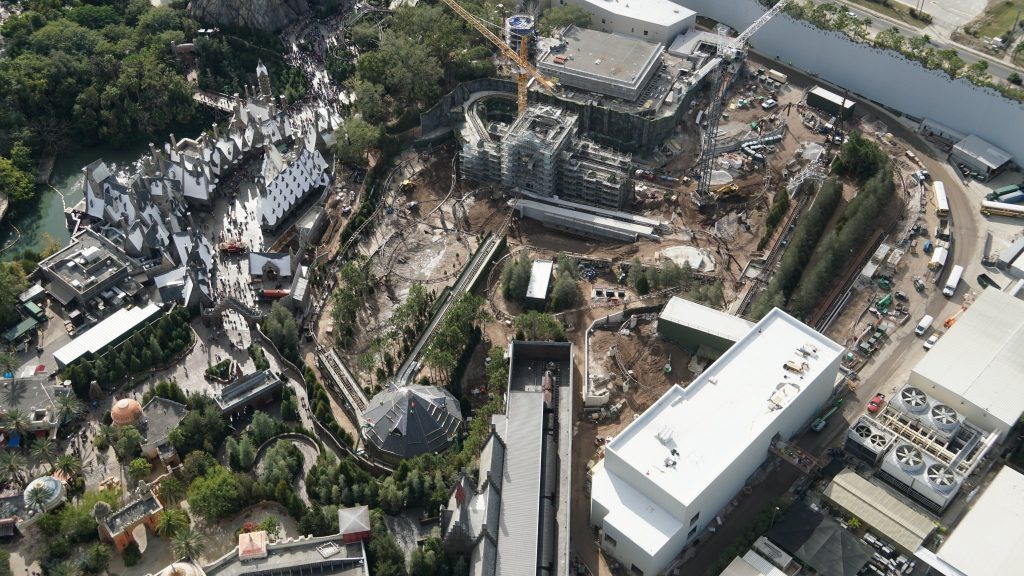 Keep in mind, with Universal Orlando playing its role of Secret-Keeper well, none of these rumors have been confirmed. But if the attraction is anything like what this concept art alleges, we're all in for a very wild ride come this summer, when it's expected to open.
What do you think could be hiding in the Forbidden Forest? Have your own guess at the ride's name? Let us know in the comments!