Funko Reveals "Harry Potter" Emerald City Comic Con 2019 Exclusives
Like showers of leprechaun gold and scores of dancing Veela, Funko knows how to build excitement around a fast-approaching event. Announcing a large line of Emerald City Comic Con-exclusive Pop! figures, Funko is embracing Quidditch mayhem, releasing an enchanting three-pack comprising some of the Harry Potter series' most enthusiastic athletes.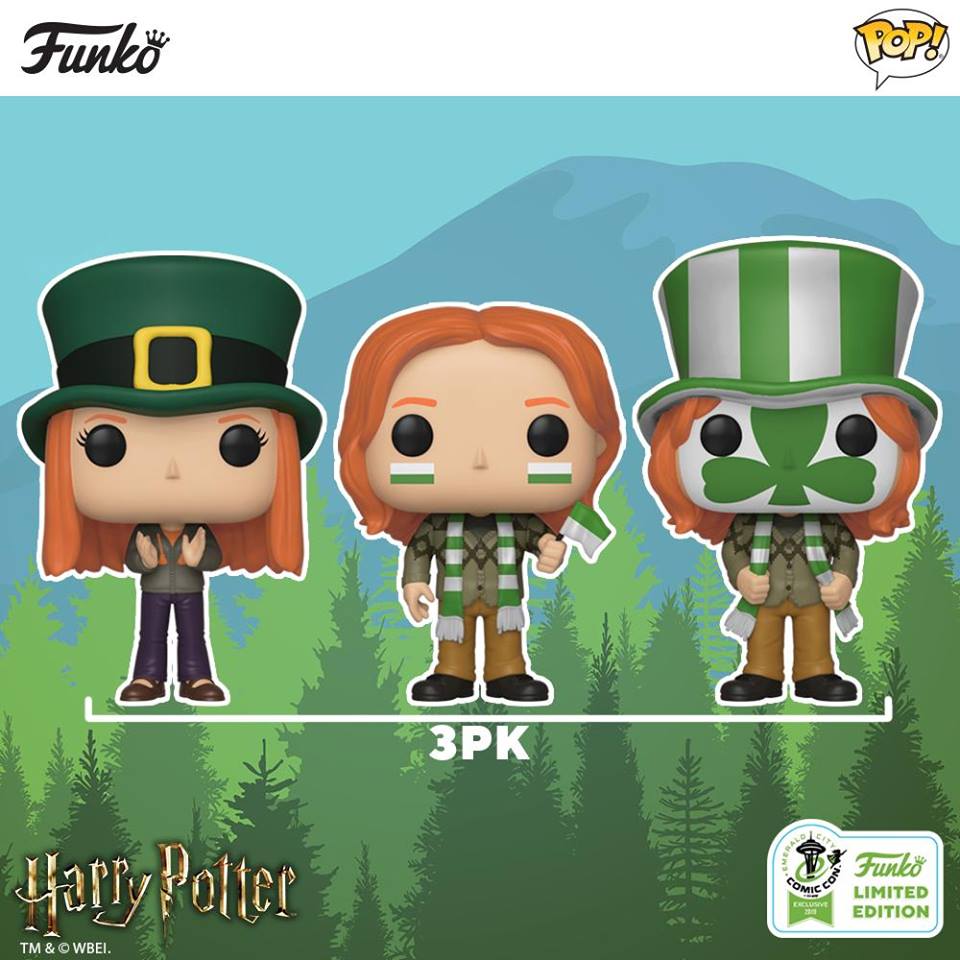 Green with envy or maybe team pride, the new Harry Potter figures match the usual "green" theme of Pop! figures unveiled at Emerald City Comic Con. The Fred, George, and Ginny Weasley Pop! figures come decked out in four-leaf clovers and green top hats as they support their team of choice at the Ireland versus Bulgaria Quidditch World Cup. Made to match their on-screen counterparts, each of the figurines wears the trademark red hair and sweaters we know and love from the Weasleys as they appear in the Harry Potter and the Goblet of Fire film.
Ever delighting self-professed Pop! heads, Funko continues to make Emerald City Comic Con the perfect destination for fans to purchase exciting new products. In fact, shopping at the ECCC Funko booth is so popular that Funko has introduced a special lottery in which fans can win the right to do it!
Emerald City Comic Con 2019 will run from March 14 to March 17 at the Washington State Convention Center. MuggleNet will be working with Funko to cover these spellbinding new releases, as well as the rest of the ECCC fun.