Review: YuMe Brings the Magic of "Harry Potter" to Life at the New York Toy Fair
Harry Potter fans, it's time to bring the Sorting Hat to life in your home! YuMe debuted a selection of Potter toys at this year's New York Toy Fair at the Jacob K. Javits Convention Center in New York City, including the Harry Potter real talking Sorting Hat.
The Harry Potter real talking Sorting Hat won two awards shortly after its release in 2018, the Licensed Toy Award and the Bloggers Choice Award by BlogOn, and has received raving reviews from media and toy aficionados alike. You can purchase this item for $29.99. According to YuMe, the Harry Potter real talking Sorting Hat will capture the imagination of Potter fans.
Are you a Gryffindor, Hufflepuff, Slytherin, or Ravenclaw? Find out when you test the interactive 17" plush movie replica as it moves and talks just like the real Sorting Hat, magically revealing which Hogwarts [H]ouse will be your new home.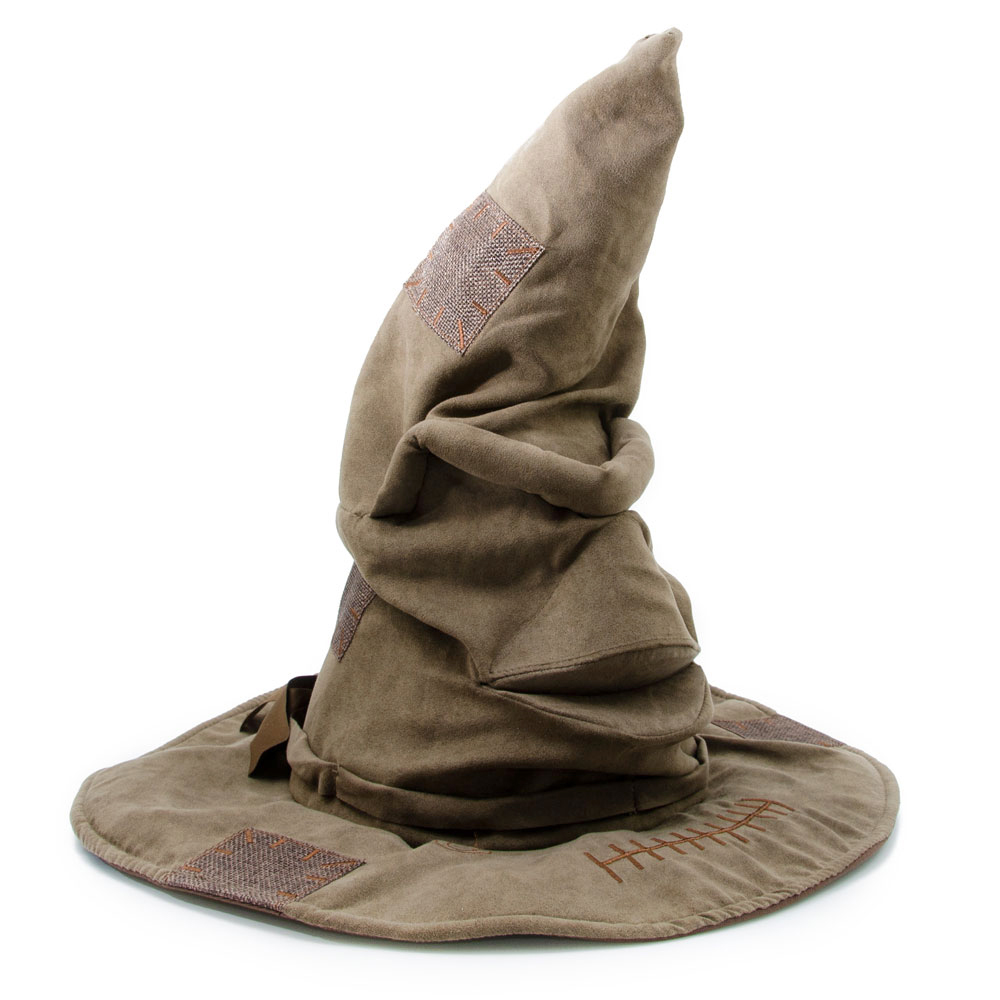 We are thrilled to be the first company to have this ground-breaking animatronic Sorting Hat to capture the imagination of our fans and bring a wave of nostalgia to all 'Harry Potter' enthusiasts. YuMe brings dreamlike fun to thrill even the most discerning of fans, and we are anticipating a rewarding year as we roll out our full line of toys." – Michael Kwan, CEO of Maxx Marketing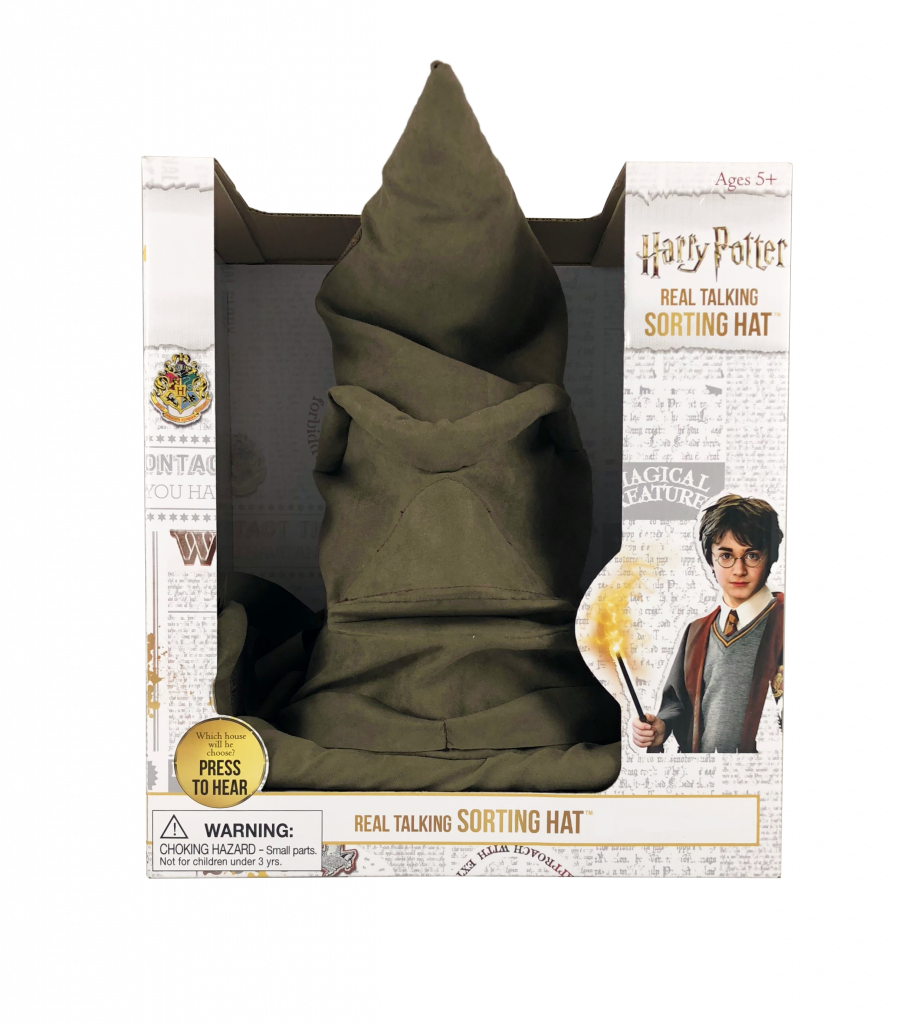 Once you've been Sorted, you can collect the YuMe Harry Potter charms and YuMe blind bags! Gather the whole crew – Harry, Ron, Hermione, Dobby, Dumbledore, and even Voldemort – in a variety of fun and collectible formats.
For those who are already thinking ahead to the 2019 holiday season, YuMe will be releasing a Holiday Infinity Box come fall 2019. For $79.99, you can rotate the box to reveal 24 fantastic items – there's something inside for every Harry Potter fan! Within a unique foiled gift box that doubles as storage or display, you'll discover a variety of collectible goods, from cute plushes to travel tags to enamel pins. What's even more fun is the magical rotating box mechanics, and for those who are die-hard collectors, this Holiday Infinity Box will feature an exclusive Harry Potter Yule Ball ornament plush!
YuMe is also releasing toys in several different fandoms, including the DC Universe, a Warner Bros. horror collection, and a Warner Bros animation collection (with Looney Tunes, Scooby-Doo, and Tom and Jerry).
Will you be adding these new toys to your homes? Is anyone else impatiently awaiting the holiday season? Let us know in the comments!