Get Ready for the Studio Tour's Gringotts with a New Trailer and Merchandise
We at MuggleNet cannot wait for the Gringotts expansion at Warner Bros. Studio Tour London – The Making of Harry Potter. Fans already got a sneak peek of the enormous addition, which was kindly provided by Warwick Davis (Griphook/Professor Flitwick) and James and Oliver Phelps (Fred and George Weasley).
The Studio Tour recently released an exciting commercial for the tour's expansion. Check it out below.
In the trailer, the warning poem from Gringotts, which Harry sees on his first visit to the bank, is read in a voice-over. Just like the real Gringotts, you'd be mad to try to rob this one.
If you're looking for some merchandise, you can check out these incredible pieces!
Fans can purchase a set of Gringotts coins, which includes a Galleon, Sickle, and Knut, each of which is plated in 24-karat gold, silver, or copper, respectively.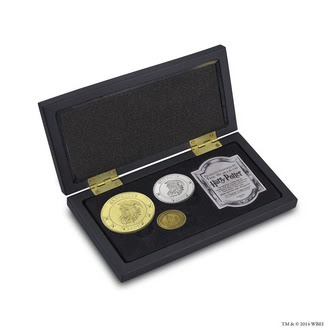 If you're looking for something more interactive, purchase Gringotts Bank checkers. Instead of classic checkers pieces, this game includes gold and silver Gringotts coins.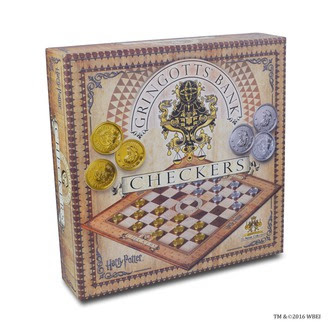 You can find more information about the expansion and purchase tickets here. Gringotts will open on April 6!