No Key Needed: Take a Sneak Peek at Gringotts Wizarding Bank at Warner Bros. Studio Tour
As previously reported, Warner Bros. Studio Tour London – The Making of Harry Potter has added another set to its already magical experience, Gringotts Wizarding Bank!
Although Muggles will have to wait until April 6 to step inside the set, two mischievous Hogwarts students and one Gringotts goblin have already paid the bank a visit…
Warwick Davis (Griphook/Professor Flitwick) and James and Oliver Phelps (Fred and George Weasley) toured the new expansion, giving fans a sneak peek inside the lavish and mysterious home of wizarding money.
At 16,500 square feet, the Gringotts set is the biggest expansion of the Studio Tour so far. It looks as though visitors will be able to walk the marbled hall and gaze at the extravagant chandelier before heading to the teller's station to request access to their vault.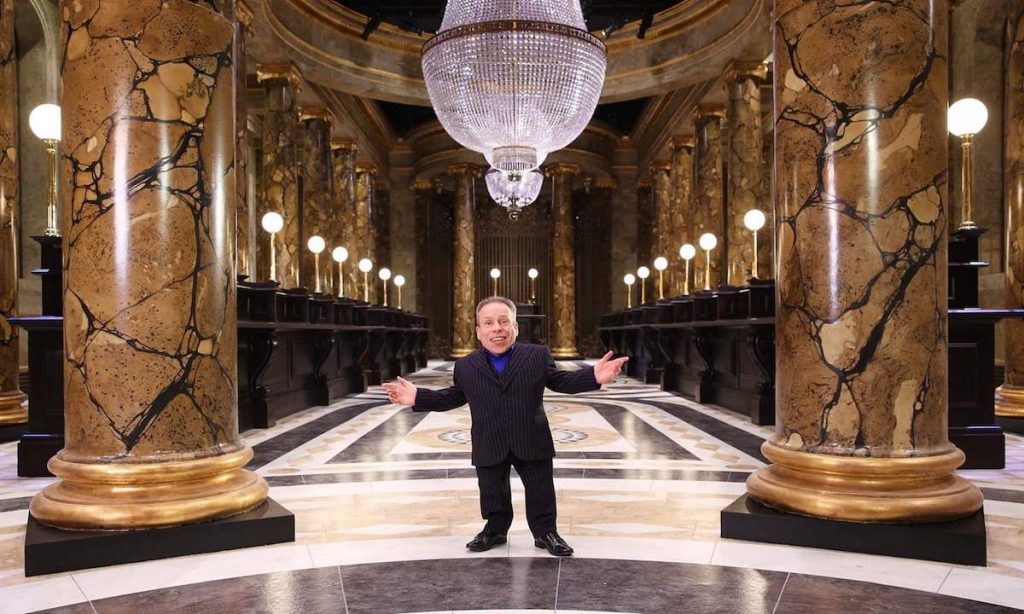 The new expansion shows the amount of detail that went into the Gringotts set, from the marble effect on the pillars to the crystals on the chandeliers that light the hall.
Unfortunately, it looks as though neither James nor Oliver remembered the key to the Weasley family vault! Thankfully, Warwick is nothing like his character, Griphook, and saw the funny side of things.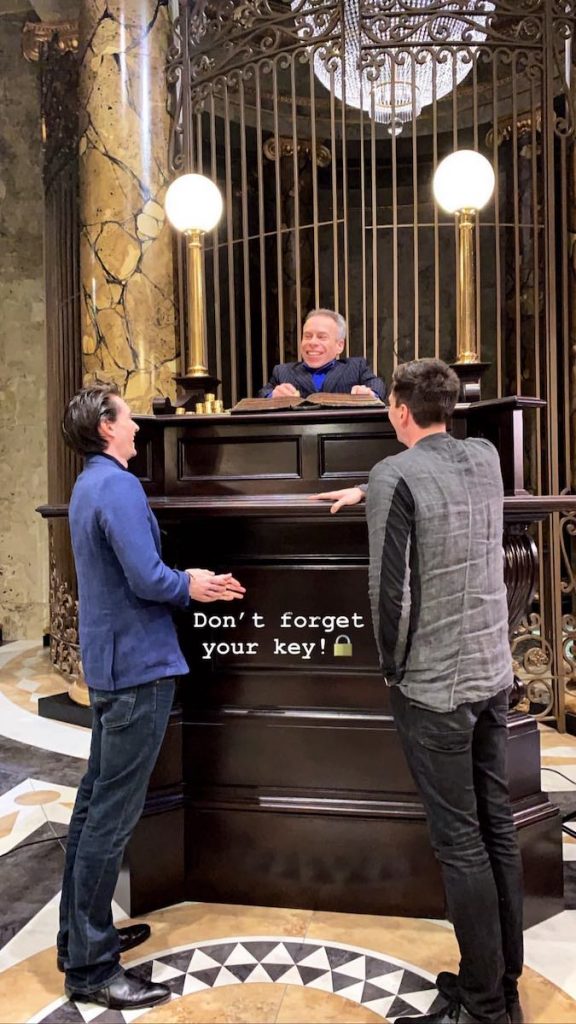 After exploring the banking hall, James and Oliver got up close and personal with the contents of the Lestranges' vault.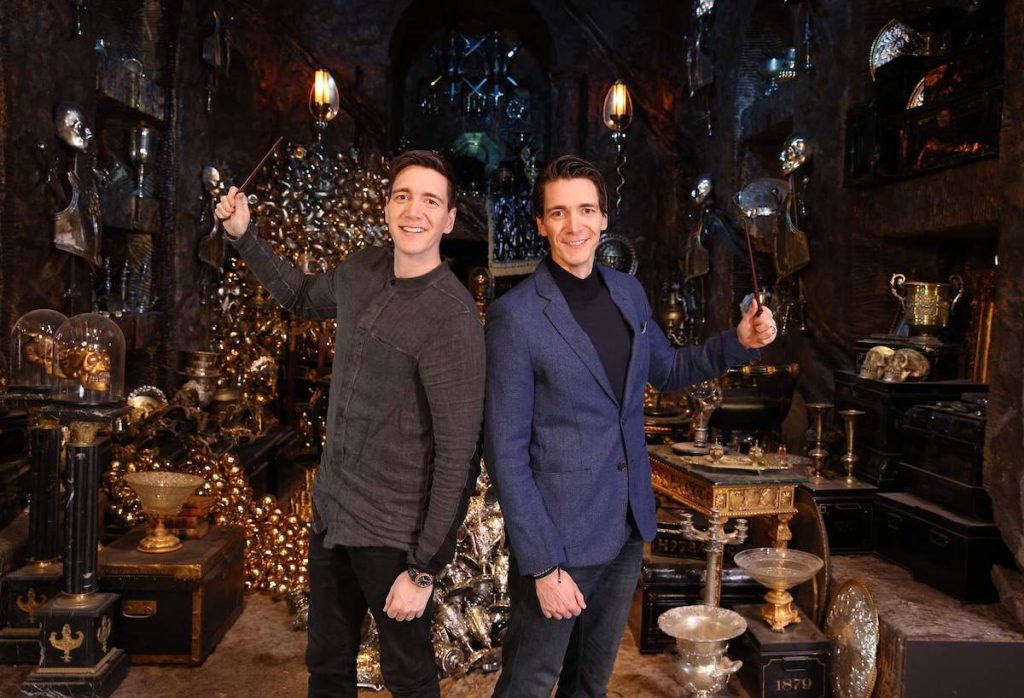 The vault showcases a staggering number of authentic props recreating the pivotal scene from Harry Potter and the Deathly Hallows – Part 2 in which Harry, Ron, and Hermione retrieve Helga Hufflepuff's cup.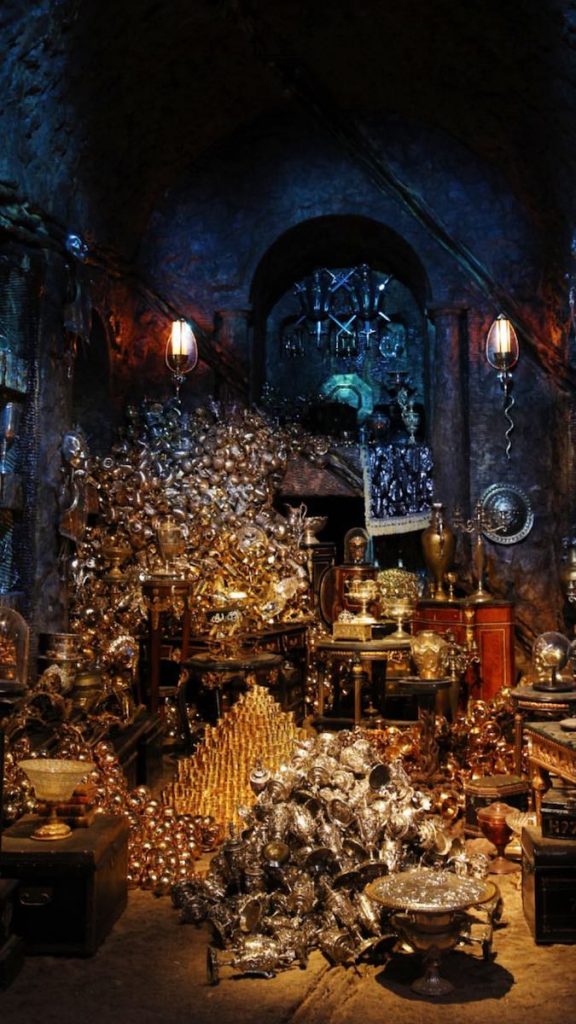 Although there are many props in this vault, it looks as though the Gemino Curse hasn't been cast as James and Oliver demonstrated through their coin tossing skills.
Wow, these sneak peeks have got us excited – we can't wait to step inside the wizarding bank! Gringotts at the Warner Bros. Studio Tour opens on April 6, and tickets can be purchased here.