Events Roundup: Quidditch, Comic Cons, and a "Harry Potter" Ballet
Potterheads, you can get ready for a wide variety of Harry Potter–inspired events this month, from a game of quidditch to a Harry Potter–inspired ballet and another Comic Con.
Spend a Weekend Watching Quidditch
If you're in the Texas area in the United States, you can start making some cool banners and find an awesome hat to match the likes of Luna's and join the top 88 quidditch teams from around the country that will compete in Round Rock for the US Quidditch Cup 12. This match will determine the sport's national champion, so it's bound to be big, loud, and a lot of fun. The defending champions are Texas Cavalry in the community division and the University of Rochester Thestrals in the collegiate division. There will be a total of 24 community and 64 collegiate teams from across the country.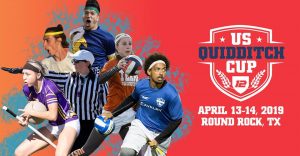 You'll watch loads of quidditch, and in between matches, you can attend a fan festival and make use of opportunities to learn more about the sport's history. There will also be youth programs, where fans can learn how to play the sport themselves. And what is a live quidditch match without amazing, on-point commentary? The event will feature commentary from witches and wizards who know the sport well. All the excitement will leave you hungry, but fear not, there will be a wide variety of food and drinks – from traditional sporting fare to healthier options. Make sure you bring some extra Galleons too – there will be merchandise, sporting gear, and various unique items like brooms, trading cards, and jerseys.
The matches take place on April 13 and 14, starting at 9:00 a.m. and 6:00 p.m. CDT, respectively.
General admission tickets are available online until April 14 and will also be available at the door.
The different packages available for the event are as follows:
One Day Pass – You get access to a full day of games as well as the fan festival on either Saturday or Sunday. You also get access to the semifinal and final matches on Sunday.
Weekend Pass – You get access to more than 150 games of quidditch over the weekend, which includes the semifinals and finals on Sunday.
VIP Weekend Pass – You will have access to the VIP area and get free food and drinks, which includes breakfast, lunch, and dinner every day as well as snacks. You will also receive a swag bag, an event T-shirt, and individual attention from the VIP experience staff.
Dress Your Very Best for Wales Comic Con
Have you been missing out on all the previous Comic Cons? If you're near Wales in the United Kingdom and have been dying to meet Rupert Grint, your dreams are about to come true. Put together your best witch or wizard's outfit and head over to Wales Comic Con at Glyndwr University in Wrexham for a weekend to remember.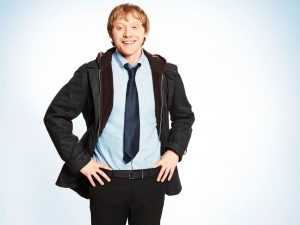 While you're there, you can visit various stalls and meet many celebrity guests, including Grint. There will be photo opportunities as well as question-and-answer sessions with the celebrity guests, but keep in mind that this will cost you a few extra Galleons. As per usual, there will be a cosplay competition and a gaming zone, so start planning your outfit. You never know – you might be the next winner.
Wales Comic Con is taking place from April 27 to 28, and you can grab your tickets here.
Watch a Harry Potter Ballet
Are you a lover of dance? Would you kill to see Harry Potter performed as a ballet? The Northeastern Ballet Theatre is here to make your dreams come true because they're doing just that.
The theatre is bringing a brand-new production to the stage this spring/summer in the form of an original Edra Toth ballet, called The Wizard. Yes, it's not just a random wizard they're referring to; they are referring to the one and only Harry Potter. The Wizard is a balletic interpretation of the first Potter book. We don't know about you, but we'd definitely break a few wizarding laws to see this one.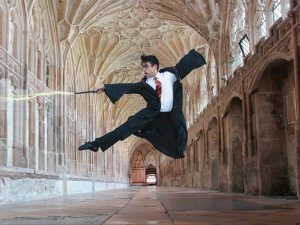 Tickets are bound to sell fast, so get yours before they're gone. There are only two shows. The first is taking place on Saturday, May 11 at 7:00 p.m. at Dover High School, Dover, New Hampshire. The second will take place on Thursday, August 15 at 7:00 p.m. at the Kingswood Arts Center in Wolfeboro, New Hampshire.