Harry and the Potters Smash Kickstarter Goal for First Album in 13 Years
Earlier this week, Harry and the Potters announced Lumos, its first full-length album in 13 years, by launching a Kickstarter to fund the record's production. After only 48 hours on the site, the band has met and exceeded its $10,000 goal, raising $20,524 since the band's announcement of the album on Tuesday.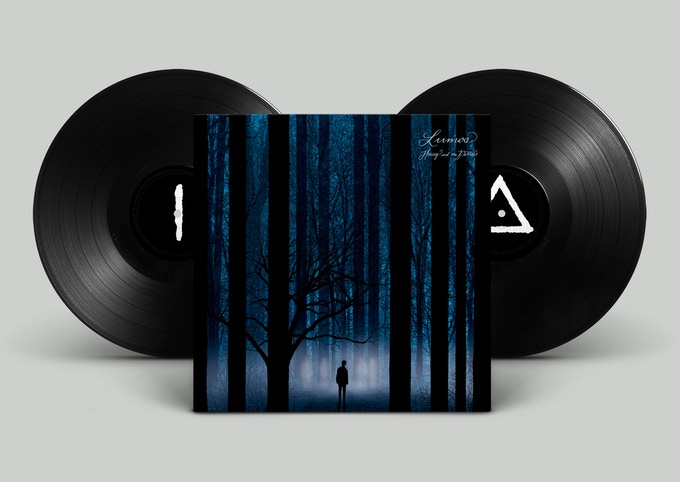 Lumos – which features 16 tracks (including a duet with Kimya Dawson) – is the culmination of over a year of work by the band, which began writing songs in February 2018. Anyone who has recently been to a Harry and the Potters show knows that their performances have taken on new resonances since November 2016, and based on the band's description of Lumos, it sounds like the spirit of resistance fostered in those shows is alive in their new record.
This album means a lot to us. It's political. It's funny and weird. It's dramatic and emotional. We tried to build on all the things we put into our live show, and for maybe the first time, it feels like we really nailed it on these recordings. We are so proud of this album and cannot wait to share it with you.

One of our good friends listened to it and said to us, 'For years and years I've struggled with how to introduce your band to new people. I saw you live before hearing any of your recordings and while they do hold a place in my heart now, they do not do your live shows justice. This album changes all of that.'

If we're being honest, we weren't sure if we'd ever make another full-length album. For the past 12 years, we've been living in different states and really only saw each other when we were on tour or doing family stuff. That schedule didn't leave a lot of time or energy for this type of focused creative work. But then the systems started to break down, authoritarians came to power, and it seemed like it might be a nice time to reconnect with a world where good can triumph over evil through collective action. Maybe [there are] a few things left for us to learn.
Of course, one of the best parts of backing something on Kickstarter is that you have your choice of rewards – backers can choose to receive the album in digital, vinyl, or compact disc formats, and the most dedicated fans may decide to pledge more for extra goodies like the companion CD Mostly Camping or a flash drive with the band's entire discography.
After all that, if the track listing for Lumos – or the "Book 7 album," as the band has referred to it – doesn't convince you to preorder your copy, we don't know what will! Check it out:
1. Lumos
2. You're Not the Wizard
3. Good Riddance (Privet Drive)
4. The Trace
5. On the Importance of Media Literacy Under Authoritarian Rule
6. Hermione's Army
7. What Happened to the Cat?
8. The Banality of Evil (Song for Albert Runcorn)
9. Gone Campin'
10. Where's Ron? (featuring Kimya Dawson as Hermione)
11. No Pure-Blood Supremacy
12. Voldemort in Your Head
13. The Sword, the Cup, and the Dragon
14. The Cloak
15. The Stone
16. The Wand
The band also announced a whole slew of tour dates to support the album's release – you can check their website to see if they'll be playing at a venue near you.
Have you backed Lumos on Kickstarter yet? What are you waiting for?! Order your copy here.