"Hogwarts Mystery" Turns One, Teases Chance to Learn Patronus Charm
Happy birthday to Harry Potter: Hogwarts Mystery!
Jam City released a new video Tuesday thanking players for making its popular app-based game the company's most lucrative title ever as Hogwarts Mystery celebrates its first anniversary. The video, which you can watch in its entirety below, provides a few eye-opening stats (we've played that many games of Gobstones?) and highlights special events from the past 12 months, including holiday decorations, the introduction of new characters, and the Celestial Ball. Some of us still aren't quite over the fact we couldn't ask Charlie Weasley. Just saying.

Jam City also promises much more to come on this magical mystery adventure, and players were recently provided with their latest challenge: the OWL exams.
Players were able to embark on a rigorous run through seven classes – Potions, Charms, Transfiguration, Herbology, Care of Magical Creatures, History of Magic, and Defense Against the Dark Arts – completing exams and learning a few curious facts about their OWL examiner, Professor Tofty, along the way. Considering our days over the past year have been predominantly spent playing pranks on Filch, hanging with the Weird Sisters, and becoming Animagi, the sudden appearance of practical schoolwork was a bit stressful. But we hope you persevered and made it through your OWLs with flying (pun intended) colors!
In addition, the Magical Creatures Reserve has added its newest adoptable pest… er, pet: the Cornish pixie!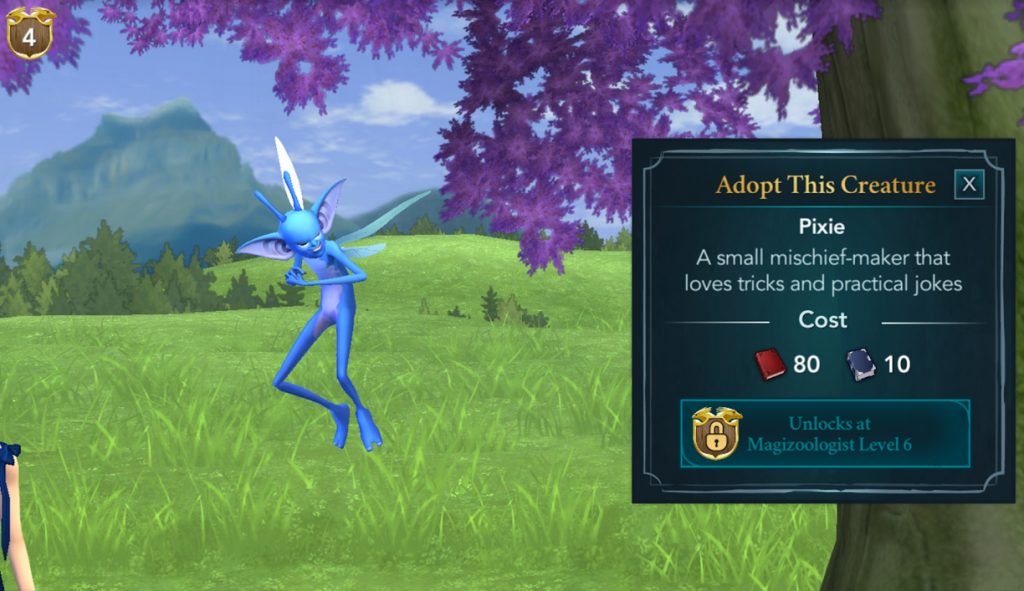 Perhaps the most exciting news, however, is the game's latest teaser for what's to come. It looks like we'll have the opportunity not only to further our friendship with Hagrid by helping our favorite gamekeeper save magical creatures but also to discover our Patronus forms! We're already conjuring our happy memories in anticipation.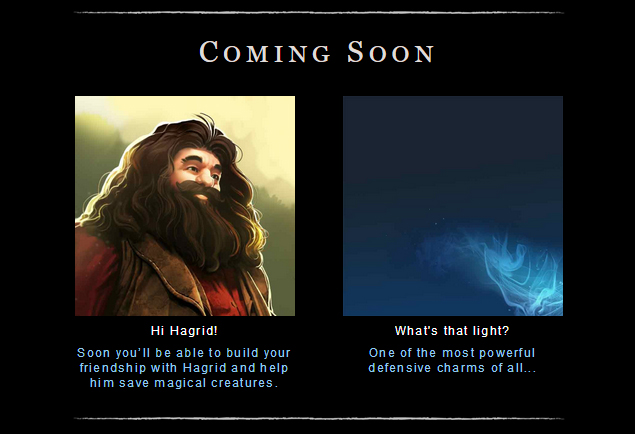 In addition, Hogwarts Mystery, which netted more than $110 million for Jam City in its first year, has been nominated for a Google Play Award. The game is up against Garena Free Fire, Old School RuneScape, Marvel Strike Force, and Star Trek Fleet Command in the Best Breakthrough Game category. The awards are scheduled to be announced May 6.
What do you think about the latest Hogwarts Mystery updates? What do you hope your Patronus will be? Let us know in the comments, and check back next month for more game updates! In the meantime, you can follow the game's Facebook, Twitter, and Instagram accounts.