Wizarding World Digital Is Live!
We very recently reported that Pottermore would become Wizarding World Digital. While we're still concerned that Wizarding World Gold will be announced, at least Wizarding World Digital is already up and running!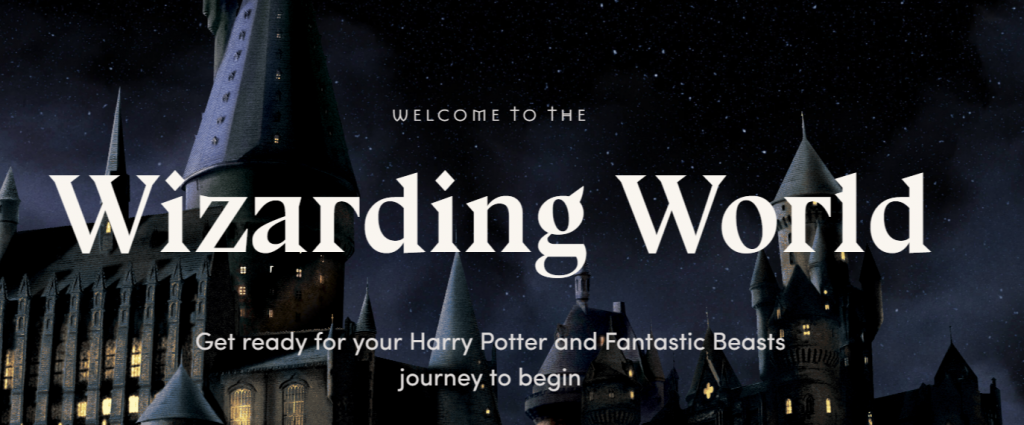 You can now visit www.wizardingworld.com to create your Wizarding Passport.
Create your magical identity and unlock new experiences. Your new Wizarding Passport will hold your Hogwarts [H]ouse, Patronus and wand. It will also let you know when there are new surprises to uncover.
You have the option of connecting your old Pottermore account and transferring your data, or you can create a new passport. If you already have a Pottermore account and try to make a new account with the same email, the system will recognize you and automatically transfer your information.
Once you've logged in, the website looks quite similar to the old Pottermore main page and lists your House, wand, and Patronus. A new section asks you to choose your favorites (like characters, spells, Quidditch teams, and beasts) and then share them on digital platforms using the hashtag #MyWizardingWorld.
The website says your passport is the start of upcoming "digital and physical experiences," but no word yet on what that might entail.
What do you think about the new Wizarding World Digital website? Are you excited for what is to come?