Events Roundup: Enjoy a Magical Summer Filled with All Things "Harry Potter"
If you live in the Northern Hemisphere and are still wondering what you're going to do with your summer, we have three words for you: Harry Potter events. There are plenty of Potter-inspired events on their way to a city near you – and if you don't have enough Galleons to attend some of them, summer is the perfect time to get a job to earn the money you need.
Prepare for Magical Fun at the Wizard's Weekend Day
Do you live in or near Antioch, Illinois, in the United States? There's a Wizard's Weekend Day taking place this weekend on June 15, and tickets are still available.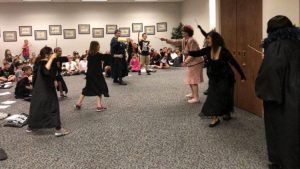 Even though this event is mostly aimed at children aged 7 to 12, it does offer a few activities for older witches and wizards as well. There's a magic school for the children, scavenger hunts, costume contests, a shrieking room, and of course, an after-party. The event will also host some famous wizards and professors.
There are still some last-minute tickets available, and you can find out more about all the activities that are offered here.
Treat Yo'self at the Summer of Potter
If you live in Charleston, South Carolina, you can start to gear up for the Summer of Potter that kicked off at Charleston Music Hall on June 10.
If you missed the kickoff, fear not – the event will run every Monday until August 5, with the exception of July 15. On June 10, the event opened with a screening of Harry Potter and the Sorcerer's Stone, and this coming Monday, Chamber of Secrets will be screened. Along with the screening, guests can attend a Harry Potter–themed art exhibit. The venue is transformed into the wizarding world for each screening, and guests are encouraged to put away their Muggle clothes for the evening and wear their best wizarding attire.
Get ready to treat yo'self and grab your tickets here.
Spend Some Quality Time at the Library for Harry Potter Day
Those who love to go to the library as much as Hermione does are in for a treat. The Buffalo and Erie County Public Library is hosting a Harry Potter Day at the Central Library on June 22. This event forms part of the magical festivities that are kicking off the library's annual summer reading program.
Kids of all ages are welcome to attend this magical day, which will feature fun activities like a costume parade, crafts, trivia, and food trucks. There will also be a performance by Harry and the Potters. Never heard of them? They are a Massachusetts-based wizard rock band that was quite popular back in the 2000s and is about to release a new album.
The event is free – you'll just need to bring along some Galleons if you'd like to buy food. You can find more information about the event here.
Attend the Free Potterversary
Residents of Orlando, Florida, have every reason to be excited – there will be a free Potterversary celebration this month at the Orlando Public Library. The celebration is taking place in honor of Harry Potter and the Prisoner of Azkaban's 20th anniversary.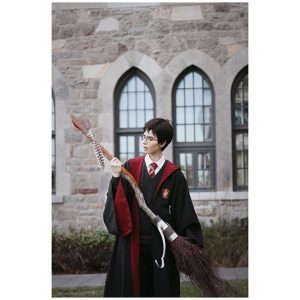 Guests are encouraged to sport their House colors and bring along their wands for this magical experience. The library's floors will be turned into different locations found in the wizarding world – like the Ministry of Magic, the Forbidden Forest, Hogsmeade, Diagon Alley, and of course, Hogwarts itself.
There will be loads of fun activities and photo ops to remember your adventures with. Interested? Make your way over to the Orlando Public Library on June 22. The event will take place from 2:00 p.m. to 5:00 p.m.
Meet Harry Potter alumni at DraigCon
If you're in the United Kingdom, you can start to gear up for DraigCon, which will be taking place at the Printworks in Manchester on July 6 and 7.
Last year, this event entertained over 20,000 fans, and it promises to be even more magical this time around. A couple of Harry Potter stars attending the event have already been confirmed. The guest list includes Chris Rankin (Percy Weasley), James Payton (Frank Longbottom), Josh Herdman (Gregory Goyle), and Scarlett Byrne (Pansy Parkinson). In the remaining weekends leading up to DraigCon, more guests will be announced.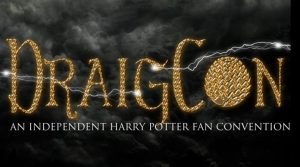 A Harry Potter fan convention like DraigCon wouldn't be complete without a few wizardry attractions. It will feature some of last year's attractions with added sideshows. You can visit the Magical Market, see some wild and fantastic animals that would have Hagrid in a state of pure joy, and attend Q&A sessions with the Harry Potter alumni attending the event. The best part about the Q&A sessions is that you might even be one of the lucky fans who get to step on stage and ask the actors your questions personally. There will also be some photo ops.
This is definitely one of the most magical events taking place in the UK this summer, so make sure you grab your tickets as soon as possible.
Prepare for Magical Fun at London Film & Comic Con
Those who live in London and the surrounding area can gear up for London Film & Comic Con. Taking place in Olympia from July 26 to 28, this event will host an amazing lineup of Harry Potter guests. If you've never met any Harry Potter alumni in your life, or just long to meet them again, this is the perfect event to do so.
Stars like Jason Isaacs (Lucius Malfoy), Tom Felton (Draco Malfoy), Sean Biggerstaff (Oliver Wood), and Devon Murray (Seamus Finnigan) will be attending the event. On top of all the great guests, there will also be various fun activities like autograph sessions, photo shoots, and panels. Guests can visit various stalls full of television and film memorabilia as well.
This is definitely an event worth attending this summer, so make sure you grab your tickets before they're all gone.
Laugh with Jessie Cave
If you've always wanted to see Jessie Cave (Lavender Brown) in action, you should head over to the Edinburgh Festival Fringe, which runs from July 31 to August 26.

For those who don't know, Cave has her very own comedy and DIY show that she's bringing to the festival. If you're in need of a good laugh in the company of Harry Potter alumni, Cave has just what you need. Jessie Cave: Sunrise has received amazing feedback from critics and from MuggleNet, so this is a show you definitely don't want to miss. Grab your tickets here.
Send Your Kids Off to Wizarding School for a Day 
Are you on the lookout for something young witches and wizards can do?  The University of Wisconsin–Green Bay, Sheboygan Campus, has just the thing. It is hosting a one-day Harry Potter Wizarding Academy for young witches and wizards entering grades 3 to 8.
This promises to be a fun, interactive adventure that'll feature activities like quidditch, Harry Potter trivia, and a nature walk. The kids will also have a chance to make their own wands. This magical event will take place on August 23. You can register here.
Meet Matthew Lewis at FanX: Salt Lake Comic Convention
If you live in or near Salt Lake City in Utah, you can get yourself that summer job and start saving up for FanX: Salt Lake Comic Convention, which is taking place from September 5 to 7.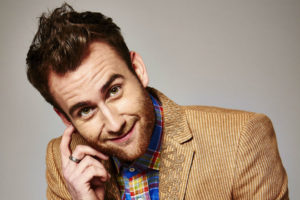 You can enjoy all of the usual fun activities the convention offers, but the person you'd really want to attend it for is Matthew Lewis, who portrayed Neville Longbottom in the Harry Potter films. You will, of course, get the chance to meet him in person and take a picture.
Tickets for the event are on sale right now.
Have Magical Fun and Support a Good Cause
There's nothing better than attending a Harry Potter–inspired event for a good cause. The Canadian Cancer Society is hosting An Evening at Hogwarts: Chamber of Secrets on November 2 at the Machine Shop in Sault Ste. Marie, Ontario, Canada.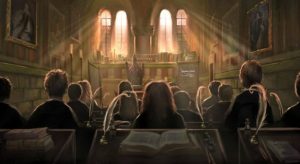 Guests will be treated to a delicious four-course meal along with a Potter-themed vendor show in Diagon Alley. There will also be a quidditch tournament and magical giveaways, which include wands from Ollivanders. All of the activities and classes on offer will follow the Chamber of Secrets theme, so it's bound to be equally thrilling and spooky.
Tickets will officially go on sale on June 15. You can grab them at the Canadian Cancer Society office. Alternatively, you can buy them at the door for $100 each. You are advised to grab them as soon as possible since they tend to sell out super fast.