Relive Your Awkward Teen Years in 2D with "Hogwarts Mystery" Dating Side Quest
If you haven't played Harry Potter: Hogwarts Mystery lately, then you're late for a very important date: your own!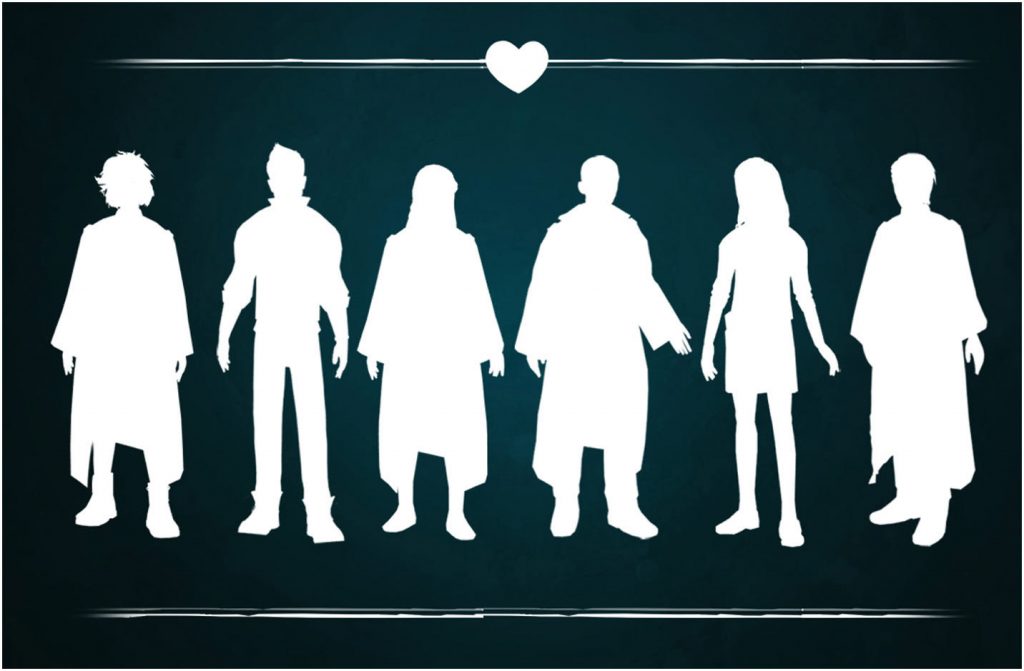 The game gave us a taste of what Harry and Ron experienced while trying to pluck up the courage to ask someone to the Yule Ball when it introduced the Celestial Ball side quest back in February. Now, however, your character has an honest-to-goodness crush, a fact that's unceremoniously revealed to the entire school by the intrusive Professor Snape – who, of all people, has a lot of nerve calling others out on their secret love lives.
If nothing else, the casting of the Revelio Charm on your personal business results in a lot of help from your friends, and depending on how far along you are in the side quest, you may already have revealed the identity of your crush to older brother figure Bill Weasley! (We're not bitter that said identity still doesn't have the option of being his younger brother, Charlie. Who are we kidding; we're very bitter.)
Roses are red #HPHM❤️ pic.twitter.com/VBEYe2zrLh

— Harry Potter: Hogwarts Mystery (@HogwartsMystery) June 28, 2019
Aside from the fun of reliving your awkward teen years (or experiencing them simultaneously) in 2D, Year 5 is finally beginning to grind to a halt. We're having trouble even remembering how it began, and we're pretty sure there's still a girl stuck in a painting somewhere, but Hogwarts Mystery issued an intriguing teaser about the end of the school year in its June newsletter, promising "a new vault, a new threat, and a new betrayal."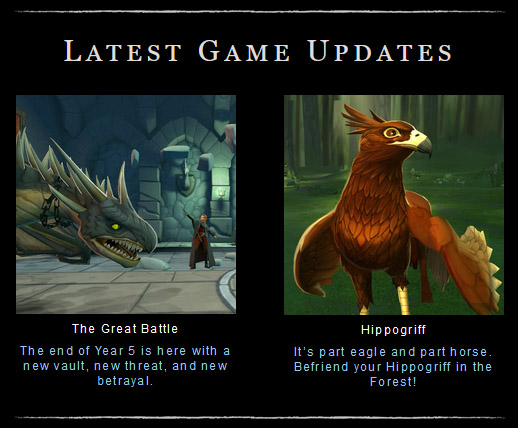 Provided you had enough books in your stash, you may also be the proud owner of a shiny new Hippogriff, the latest addition to the Magical Creatures Reserve. The newsletter additionally revealed that a pair of new character introductions will be coming soon.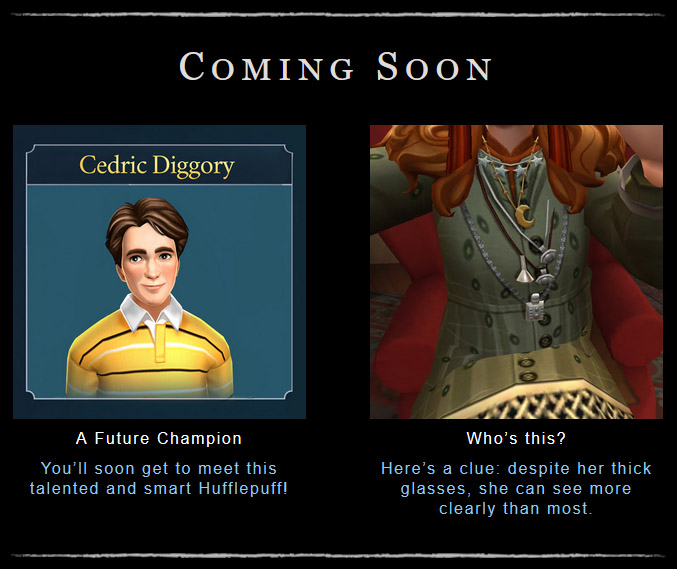 We're not crying; you're crying! It's a safe assumption that the appearance of Cedric Diggory means everyone's favorite Hufflepuff – who was born in 1977 – will be starting Hogwarts as our characters enter their sixth year. And of course, since it likely took you all of two seconds to solve the clue on the second introduction, it seems we'll soon be casting our Inner Eyes into the beyond with Professor Trelawney as well!
We'll keep you posted on any new developments in the world of Hogwarts Mystery, and until then, let us know in the comments which character you subjected to the excessively pink and frilly horrors of Madam Puddifoot's Tea Shop!