Preorder Funko's Pop! Advent Calendar Now
Last year, there was a frenzy over Funko's Advent calendar selling out. This year, the company is preparing for the high demand by allowing you to preorder your calendar even earlier.
Starting today, you can order your Harry Potter– or Marvel-themed calendar, with shipping set for October. You can also pick up one of last year's Harry Potter calendars, which will ship by September. Both of them contain 24 adorable mini Pop! figures in a variety of costumes.
This year's calendar is Yule Ball themed, which means you'll see the Triwizard Tournament champions in their dress robes among the assorted figures. A first look at the calendar shows Harry, Ron, Hermione, Krum, Parvati, and Padma.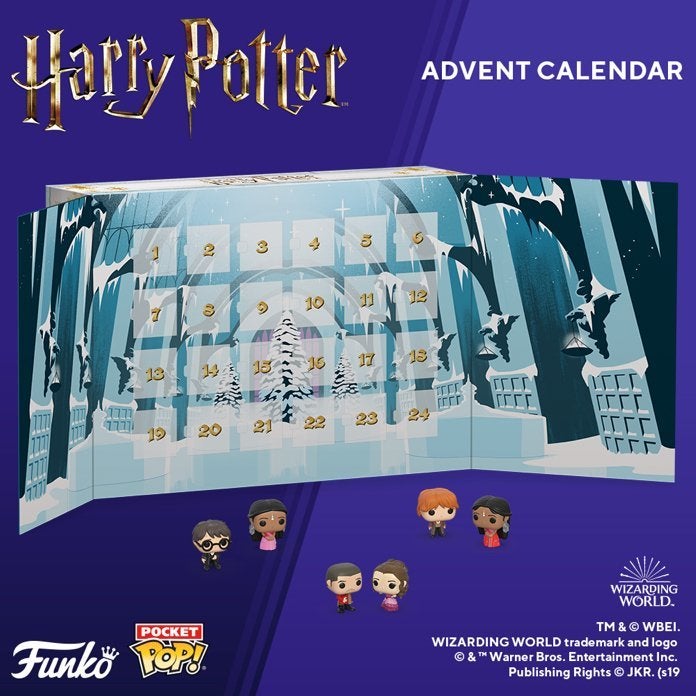 Be warned – this calendar is bound to sell out fast, so make sure to preorder now for 24 days of wizarding fun.