Step Lively: Vans' New "Harry Potter" Collection Is Here at Last
It's official: Vans has gone "off the wall" and into the wizarding world.
The famed footwear and apparel company launched its much-anticipated Harry Potter collection at midnight today, and if you haven't visited the site yet, you may have missed out on your size. As of the writing of this article, the dreaded "out of stock" button was already beginning to surface on some styles.
When we revealed in April that the Vans x Potter collaboration was on its way, fans were so eager for details, they crashed the MuggleNet servers. We were able to give you a first glimpse at the House-themed shoes last month, and images teasing other designs soon followed.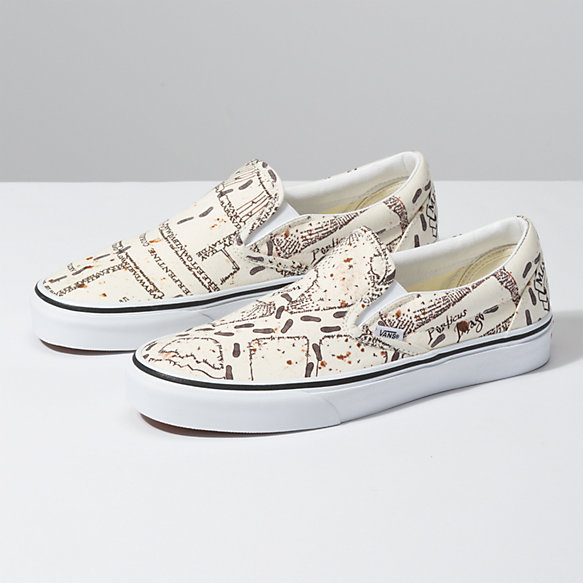 Now, the entire collection – including socks, caps, shirts, hoodies, and backpacks – has been unveiled, and fans have been burning the midnight oil to snap up their favorites. From the eye-catching Golden Snitch Old Skools to the menacing Morsmordre Sk8-Hi Platforms, there's something to suit every taste and allegiance.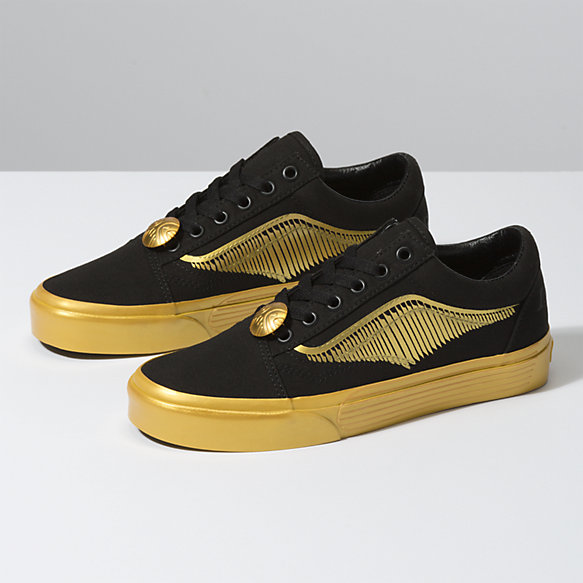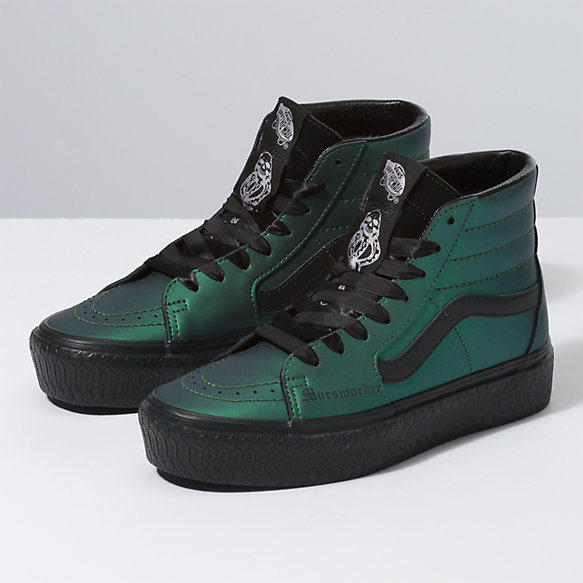 Forbes spoke with Vans Senior Director of Global Merchandising Ashley Ahwah ahead of the release, who said the company was thrilled to make its foray into the wizarding world.
I think what was so fun with working on this is that Vans was entering the [w]izarding [w]orld of 'Harry Potter'. And it is really the first[-]ever footwear collection for the series, which is exciting. And we took this approach of what [H]ouse you're in and looking at the certain traits within the [H]ouse. Whether you're Gryffindor or Slytherin, the apparel and accessories and footwear, it's really going to appeal to all enthusiasts of both of our brands. So it was a really fun project to celebrate the icon of 'Harry Potter'.
Ahwah said that with Harry Potter being the first book series read and loved by many of Vans' Millennial customers, the collaboration was a natural fit. Many of the designers of the collection are also Potter fans and were able to use their knowledge of the series to enhance designs.
A lot of our designers within footwear and apparel read the books, knew all the nuances and secrets behind the series, and it was really amazing to see how they could put together a story across all of the book series into a collection of footwear and apparel. It was really cool to watch. […] I think we ended up in a really amazing place with the collection, and we're super proud of it.
Which shoes or accessories are on their way into your shopping cart right now? Let us know in the comments!