Events Roundup: Fantastic Beverages and Where to Find Them
The dog days of summer will soon come to an end, but while we continue to beat the heat in anticipation of autumn, Harry Potter fans of the adult variety have a chance to cool off with a bevy of upcoming bar crawls. We also have information this month on new events in the Harry Potter Film Concert Series, a fun festival in Canada, an opportunity to catch Harry Potter and the Chamber of Secrets on a famous cemetery lawn, and more!
Fancy a Drink?
Well, you're in luck if you do! Wizards and witches of age (19 and up in Canada, 21 and up in the United States) will want to arrange for a designated flier – or call the Knight Bus! – before heading out to these magical bar crawls in September and October.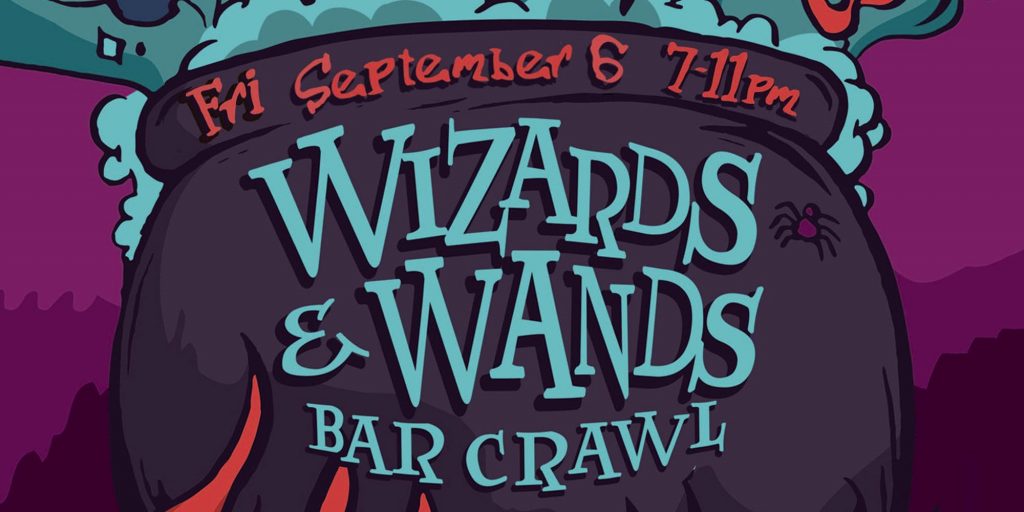 Arlington, Texas, will play host to a Wizards and Wands Bar Crawl Friday, September 6, featuring six participating bars. All bars will be offering specials, along with magically themed drinks, and the event will also include Harry Potter trivia and swag bags. Costumes are encouraged! Tickets are $15, and you can get yours on Facebook.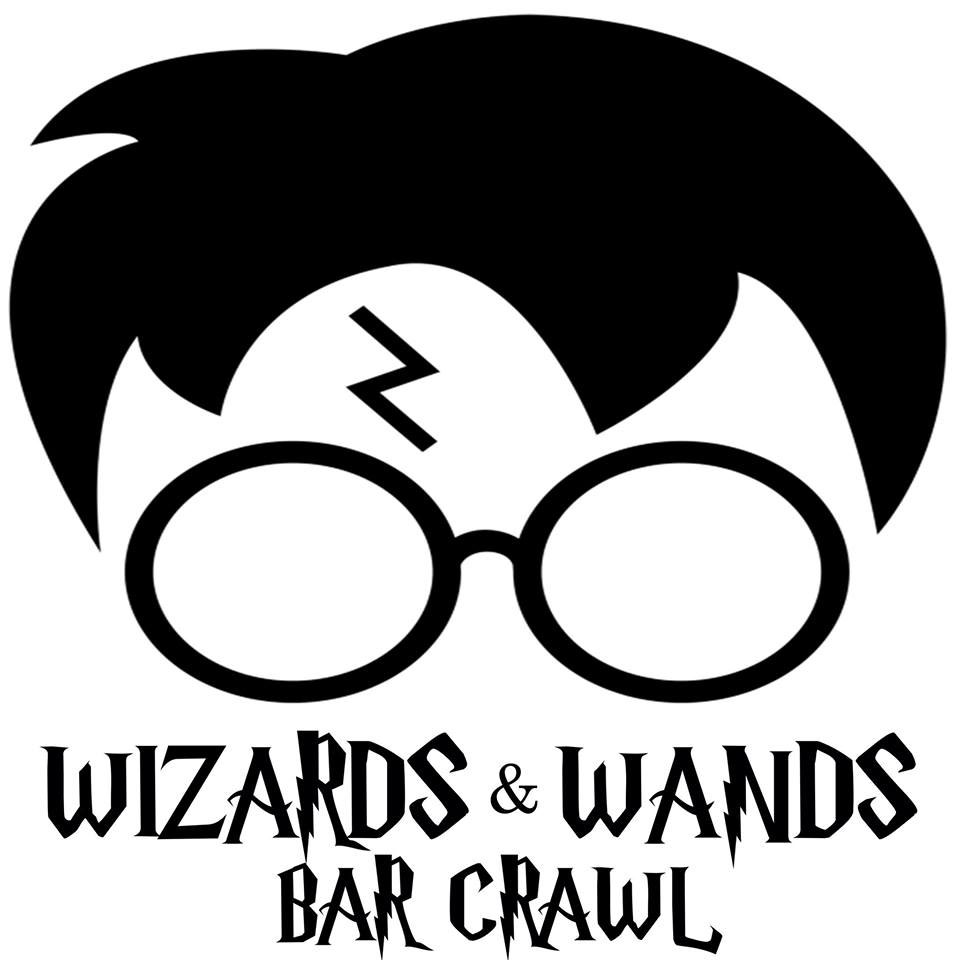 A crawl dubbed Wizards and Wands is also slated for Saturday, September 21 in Kalamazoo, Michigan. Attendees will receive a 16-ounce Wizards and Wands stadium cup for holding all of their fantastic beverages and a knit scarf (while supplies last). Costumes are encouraged, and tickets are $12 for early birds through August 12 on the event's Facebook page.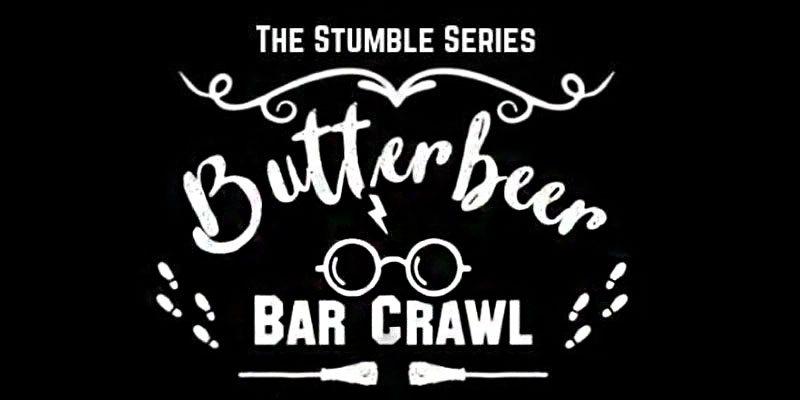 The entertainment district of Toronto, Canada, will host a Butterbeer Bar Crawl, sponsored by the Stumble Series, on Saturday, September 21. Four different bars will don a wizarding world theme and offer butterbeer and other tasty sips. A custom Marauder's Map will give participants the schedule and locations, all of which are within walking distance of one another.
Attendees will also be divided into three different schools of 150 people each to add to the camaraderie. Emails will be sent out a week prior to the crawl, informing participants of their school and secret starting point. Along the way, schools will compete in challenges, with the winners announced at the final location during a Yule Ball–themed after-party. Tickets are $25 through August 24 and will rise after that date. Those purchasing before September 5 will also receive a take-home Butterbeer Bar Crawl mug, and for an extra $10, you can receive a personalized acceptance letter!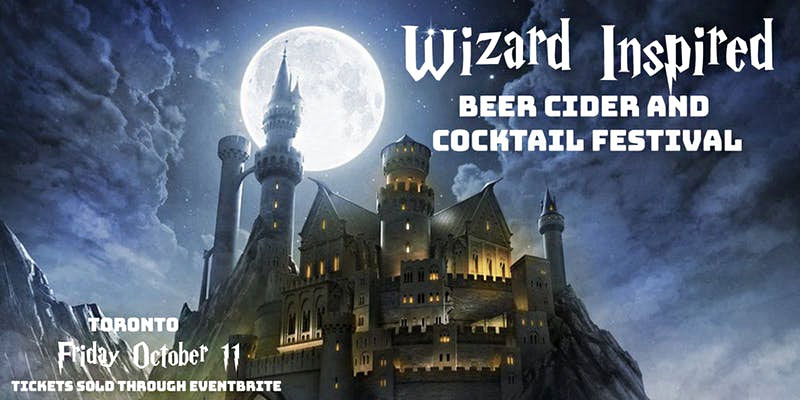 Last but not least, two Wizard-Inspired Beer, Cider, and Cocktail Festivals will be held in October in Canada. The first is slated for the early part of the month in Vancouver. Tickets for that event's original date have already sold out, but organizers opted to add a second date on Friday, October 4, and you can sign on here for $49.
That same price applies to the festival in Toronto, which will take place Friday, October 11. Guests can expect to enjoy enchanting drinks, including unlimited tastings of Hagrid's local craft brews and Dumbledore's special ciders. Polyjuice Potion will also be available in Snape's Lounge, and the event features food, photo ops, trivia, cornhole Quidditch, and music from DJ Dobby and the Potter Party Band. Tickets are available through Eventbrite.
It's All Happening in Toronto
Toronto is apparently bucking for the title of "Wizarding Capital of North America." The Canadian hub will also be hosting a Wizard's Festival and Hallows Express Train Ride October 26–27, and you'll want to hurry because tickets are going fast!
Regular admission will buy ticket holders admission to the Wizard's Festival grounds, where robes, wands, magical bath bombs, and more will be available from the shops along the enchanted alley. Also featured will be owl displays, fire performers, a Horcrux maze, exotic animals at Hagrid's hut, a Quidditch Canada tournament, and the chance to attend classes and take the O.W.L. examinations. Premium admission, however, will also entitle the ticket holder to a train ride and VIP access. The train will depart from York-Durham Regional Railway in Uxbridge, just outside of Toronto, and carry guests to the festival grounds. A battle with a few dark wizards may even occur along the way!
Those purchasing their tickets online will receive a special invitation in September that includes the option of attending (at an extra cost) a Great Hall–style meal. Muggle attire is out of the question at this event!
Magical Musical Tour

Harry Potter fans throughout the United Kingdom will have the chance to listen as the Czech National Symphony Orchestra brings the music of Harry Potter and the Philosopher's Stone to life next month in theaters throughout the country. The Harry Potter Film Concert Series will present the UK tour September 7–21. You can view the schedule below and purchase tickets online.
• Saturday, September 7: Manchester Bridgewater Hall (matinee and evening)
• Sunday, September 8: Nottingham Royal Concert Hall
• Monday, September 9: Gateshead Sage
• Wednesday, September 11: Birmingham Symphony Hall
• Thursday, September 12: Liverpool Philharmonic Hall
• Friday, September 13: Edinburgh Usher Hall
• Saturday, September 14: Glasgow SEC Armadillo
• Sunday, September 15: Sheffield City Hall
• Tuesday, September 17: London Royal Festival Hall
• Wednesday, September 18: London Royal Festival Hall
• Thursday, September 19: Cardiff St David's Hall
• Friday, September 20: Bath Forum
• Saturday, September 21: Bournemouth International Centre
Also as part of the Harry Potter Film Concert Series, the ABS-CBN Philharmonic Orchestra will perform Harry Potter and the Sorcerer's Stone live September 14–15 at the Theatre at Solaire in Manila, Philippines. Tickets for those concerts are also on sale now.
My, What Big Bricks You Have!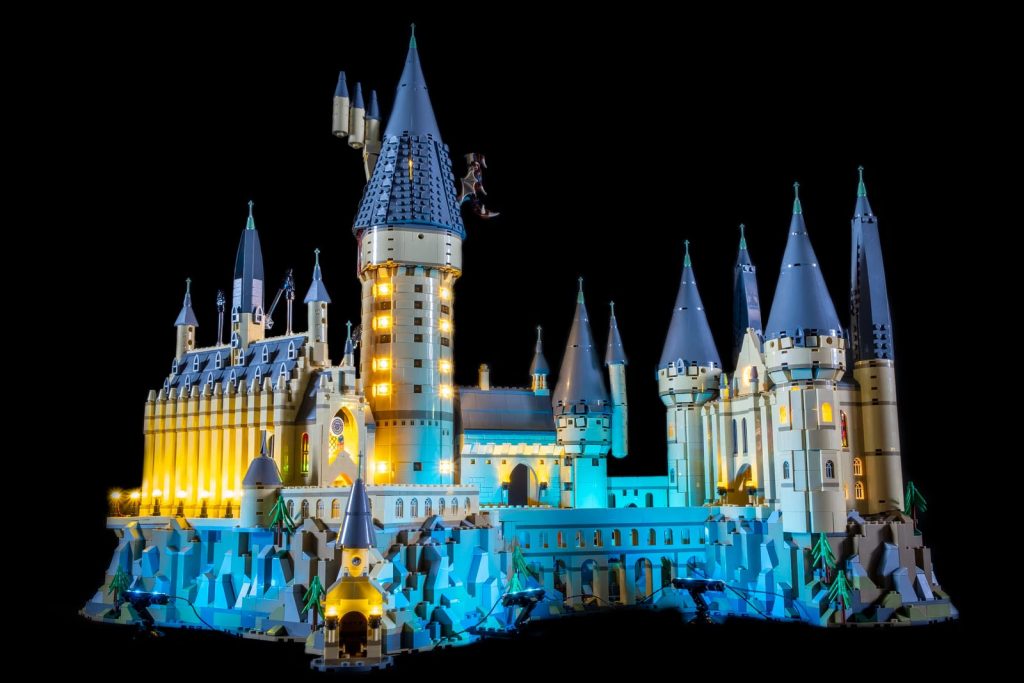 If we can't visit the real Hogwarts, building one out of LEGO bricks is always an alternative (a very time-consuming, probably expensive alternative)! Or, you can take a stroll through the School of Witchcraft and Wizardry as part of the Big Brick Experience now on display at the Farmleigh House in Dublin, Ireland. Hogwarts is just one of the many attractions featured in the show, which also includes the Eiffel Tower, the Taj Mahal, and James Bond's Aston Martin DB5. The exhibition is ongoing through September 1, and you can learn more about admission prices and times online.
"Excuse Me, I'm Head Boy!"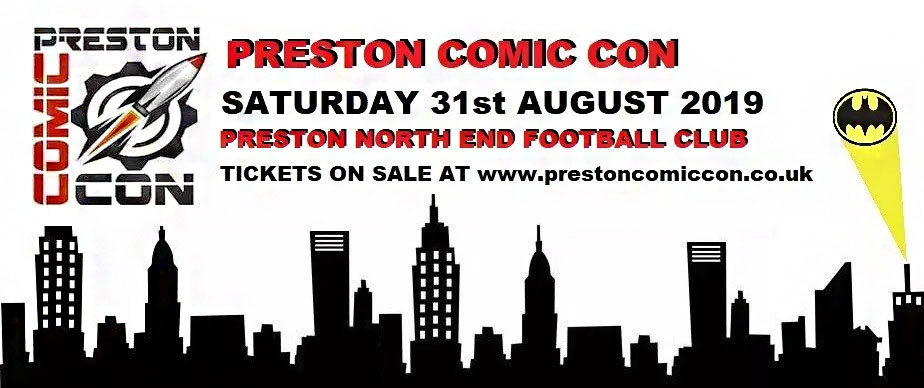 The wonderful man behind everyone's favorite indignant prefect, Chris Rankin (Percy Weasley), will be on hand at the end of this month at the new and improved Preston Comic Con in Preston, Lancashire, England. The event will be held August 31 at the Preston North End Deepdale grounds, and you can pick up your tickets to meet Rankin now.
August is Harry Potter Month in Texarkana

While every month is Harry Potter month for us diehard fans, the Texarkana Museum Systems in Texarkana, Texas, is celebrating the boy wizard with a variety of August events. Coming up this Friday is a Monster Book of Monsters workshop, followed by travel trunks August 17, a Potions class August 24, and a Feast of Victory August 31. Members and children under three receive free admission, and the cost is $5 for everyone else. Register online now to reserve your spots!
Harry and a Little Hollywood History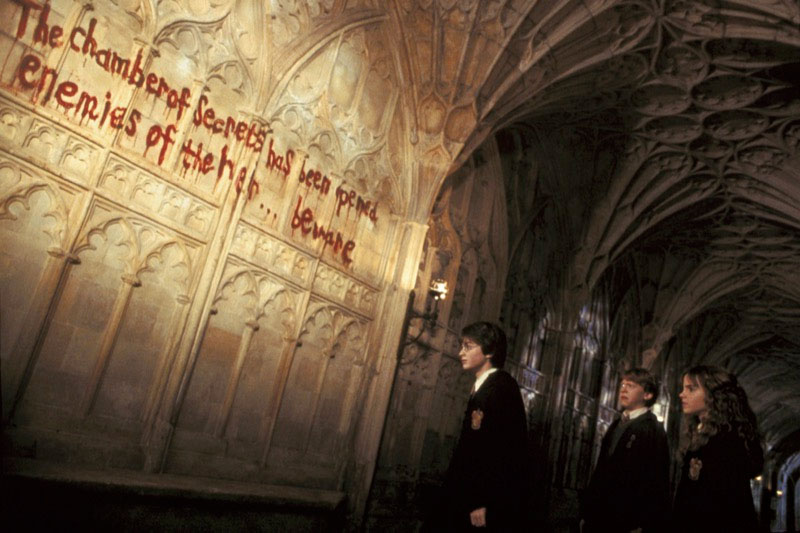 Watching movies on the lawn of the Hollywood Forever Cemetery has become an unorthodox yet beloved tradition in California, and event organizer Cinespia will be adding Harry Potter to the mix for the screenings' 18th season. Harry Potter and the Chamber of Secrets will run Saturday, August 31 on the cemetery's Fairbanks Lawn, giving fans the chance to enjoy a little magic while surrounded by the final resting places of hundreds of Hollywood's biggest stars. Fans are also encouraged to come in costume and shout out favorite lines during the film. You can scare up your tickets now. Let's hope no other chambers will be opening!
Movie Marathon Coming to Dubai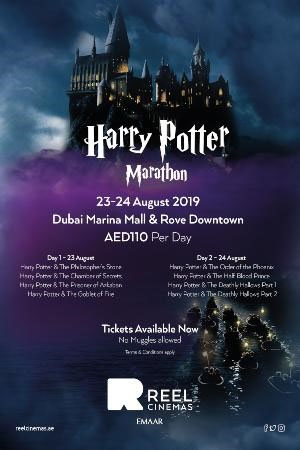 We've all piled up on the couch and refused to move for 20 hours during a good old-fashioned Potter-thon, but Reel Cinemas in Dubai, UAE, will be letting you break things up a bit at an upcoming two-day event. Fans will be able to watch the first four films on August 23, then return for the last four August 24, and tickets are already on sale.
Tel Aviv Celebrating 20 Years of Harry Potter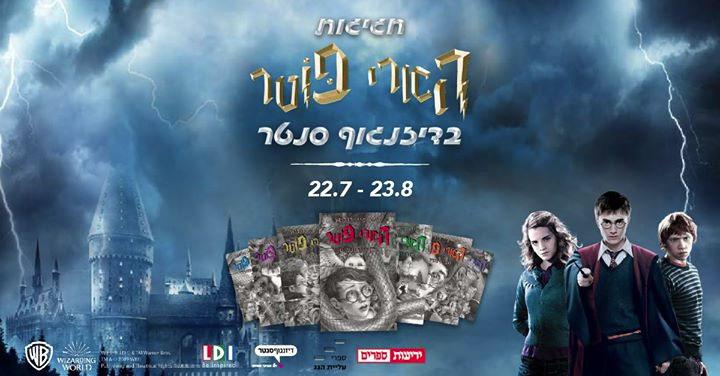 For the first time, an official Harry Potter event has come to Tel Aviv, Israel, celebrating the ongoing 20th anniversaries of the novels. The celebration is ongoing through August 23 at the Dizengoff Center and will feature special Hebrew editions of the books, shopping, activities, lectures, film screenings, and more. You can discover all the details on the Dizengoff Center website.