Jujube Launches Its New Magical "Flying Keys" Collection
Jujube, a company known for its amazing diaper bags and backpacks, just released its brand-new Harry Potter collection featuring the flying keys from Harry Potter and the Sorcerer's Stone. This enchanted pattern is available on a variety of bags and is the first in a series of magical Harry Potter-themed prints to be released by the company.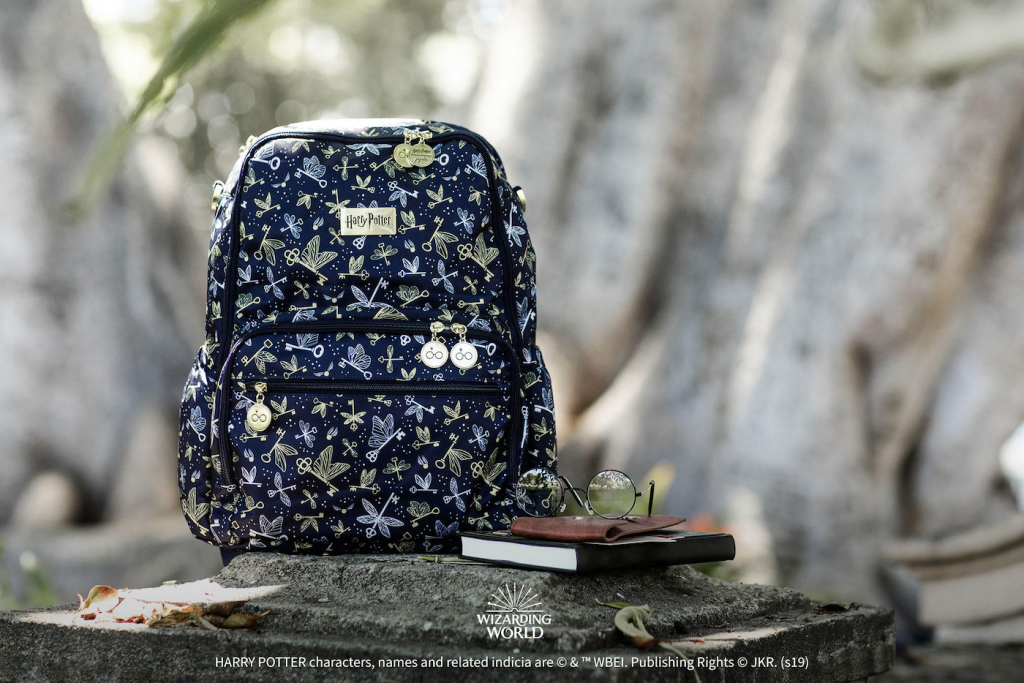 The outside of the bags in the collection features the navy blue backdrop and the silver and gold winged keys, along with the infamous Golden Snitch! The inside of the bags is just as bewitching as the outside, with small navy wands (we happened to even spot the Elder Wand design), tiny floating feathers, and different spell incantations inscribed in delicate silver lettering. The pull tabs on the bags are perfectly detailed with small Harry Potter glasses and lightning bolt on one side and the Harry Potter by Jujube symbol on the other. All the bags have so much storage space that even Hagrid's coat would be jealous! The prices range from US$30 to US$175, but the sturdy construction and amazing details make these bags worth every penny. The company also offers both military and first responder discounts on all its products!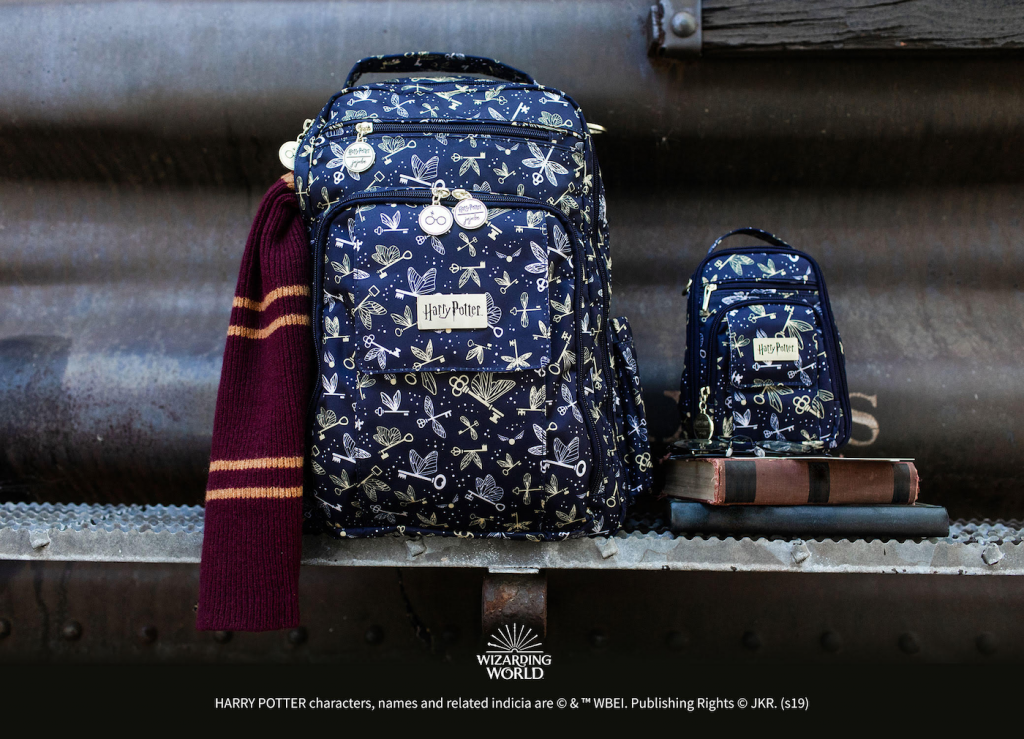 Will you be purchasing one of these enchanting bags?