Ultimate Year in Review: 2008
For MuggleNet's 20th anniversary, we are looking back at the past 20 years in Harry Potter history to bring attention back to its most significant moments. This is a series of articles that will run over four months. Our previous article covered the year 2007.
This week, the Time-Turner takes us all the way back to 2008, a year that saw Barack Obama become the first African American to be elected president of the United States, the Marvel Cinematic Universe take its first steps with the release of the first Iron Man movie, and Jamaican sprinter Usain Bolt set a new world record for the 100 m race at the Beijing 2008 Summer Olympics.
In news surrounding Rowling, the Harry Potter franchise, and MuggleNet, 2008 was a year of a lot of exciting announcements.
Early in the year, the first rumors started to spread about the possibility of splitting Harry Potter and the Deathly Hallows into two films. "We are still discussing it. The announcement will be made hopefully in the not-too-distant future, with regards to the way seven shapes up," David Barron told Australian newspaper the Back Room. David Heyman added, "We won't start filming 'til February next year. So it hasn't really gone bananas yet. We've got thoughts, and I'm sure something will be announced in the not-too-distant future."
However, we got confirmation that Harry Potter and the Order of the Phoenix and Harry Potter and the Half-Blood Prince director David Yates would be directing Deathly Hallows. This was accidentally announced by children's book author Lois Lowry, who had wanted Yates to direct the movie adaptation of her book The Giver and had told her fans that the director was unavailable due to his commitment to Harry Potter.
On March 12, Warner Bros. finally confirmed the rumors of Deathly Hallows being split into two separate films. Producer David Heyman said the decision was made with some anxiety and only after considerable deliberations.
I swear to you it was born out of purely creative reasons. Unlike every other book, you cannot remove elements of this book. You can remove scenes of Ron playing Quidditch from the fifth book, and you can remove Hermione and S.P.E.W. [Society for the Promotion of Elfish Welfare] and those subplots … but with the seventh, that can't be done. I went to Jo and she was cool with it, and that was quite a relief.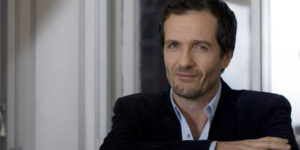 On April 25, Warner Bros. announced that Harry Potter: The Exhibition, "a state-of-the-art exhibition highlighting artifacts from the Warner Bros. films based on J.K. Rowling's beloved book series," would open in spring 2009.
In May, it was revealed that J.K. Rowling wrote a short Potter prequel for an upcoming Waterstones charity auction. The story involved James and Sirius three years before Harry's birth. The money raised went to the charities English PEN and Dyslexia Action. Rowling addressed her short story and the hopes of fans for more writing about the Potter world:
Although I did feel like a bit of a relapsing addict as I sat down to write, the words poured from my pen with frightening ease – I am NOT working on a prequel. Indeed, I've written that clearly at the bottom of the card itself. I just thought that this was the best way to make money for two extremely worthwhile charities.
On June 5, J.K. Rowling spoke at Harvard's commencement ceremony. As the Harvard Crimson reported, J.K. Rowling "called on members of the class of 2008 to use their capacity to empathize and their experiences of failure to conquer apathy." In fact, many years later, people still go back to Rowling's speech and take her words to heart.
Throughout July, fans got the first glimpses of stills from the upcoming Half-Blood Prince film, and the first teaser trailer made its way online and played in front of The Mummy in theaters. The excitement over the new film was quickly turned into shock when Warner Bros. announced that they would be delaying Half-Blood Prince until July 17, 2009. Alan Horn, President of Warner Bros., issued a statement in which he explained the reasoning behind the delay:
The decision to move 'Harry Potter and the Half-Blood Prince' was not taken lightly and was never intended to upset our Harry Potter fans. We know you have built this series into what it is, and we thank you for your ongoing enthusiasm and support. If I may offer a silver lining: there would have been a two-year gap between 'Half-Blood Prince' and the much-anticipated first part of 'Harry Potter and the Deathly Hallows', which opens in November 2010. So although we have to wait a little longer for 'Half-Blood Prince', the wait from that film until 'Deathly Hallows' will be less than 18 months. I am sorry to have disappointed you now, but if you hold on a little longer, I believe it will be worth the wait.
On December 4, J.K. Rowling's The Tales of Beedle the Bard was released in the United States and the United Kingdom. To the dismay of some Potter fans, many bookstores did not hold midnight release parties like they did for each book in the Potter series.