Visitors to "Potter" Filming Location Encouraged to Use the Magic of Public Transportation
Thinking of making a late summer trip to Scotland to visit some Potter filming locations?
Residents of Glenfinnan, a village in the Scottish Highlands, have asked those visiting the area for glimpses of its iconic Potter scenery to utilize the area's public transportation.
Glenfinnan is known for the exterior scenes in the movies that show the Hogwarts Express traveling along the Glennifan Viaduct, as well as many of the other breathtaking shots of the Scottish landscape.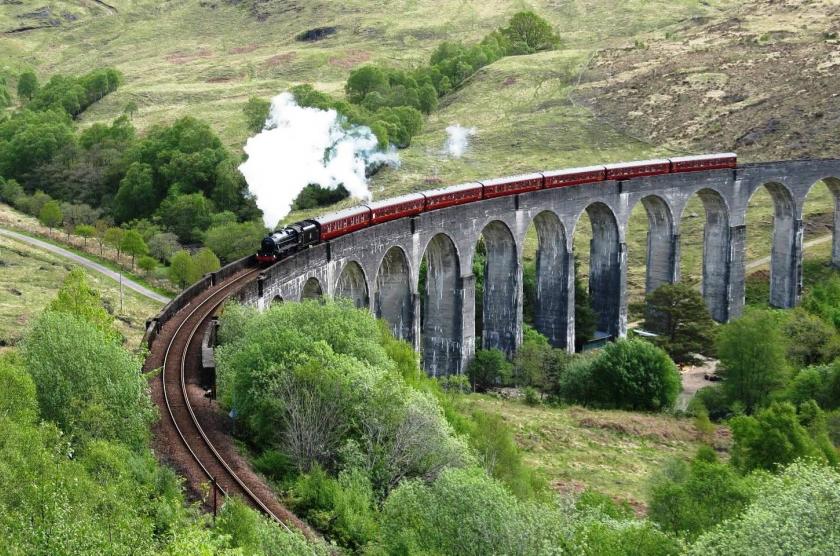 More recently, however, the volume of cars flocking to the area to see the viaduct has been causing hazards to both local residents and visitors. According to the Press and Journal, an estimated 15,000–20,000 people are visiting the area every week during the summer months. A plan for the construction of a parking lot is in the works, but until then residents have been posting local bus and train times online in an attempt to help ease congestion.
Where possible, Potter fans visiting the viaduct should avoid adding to the "parking chaos" to make sure that everyone can enjoy the iconic scenery safely!
Have you paid a visit to the Glenfinnan Viaduct or any other Harry Potter filming locations?