Adairs Furniture Offers New "Harry Potter" Line
Spice up your kid's room (or your own!) with the new Harry Potter collection from the Australian furniture company Adairs. Whether you're looking for a whole new bedspread or thinking of switching out your old clothes hamper, this line of home furnishings will instantly make any space look magical.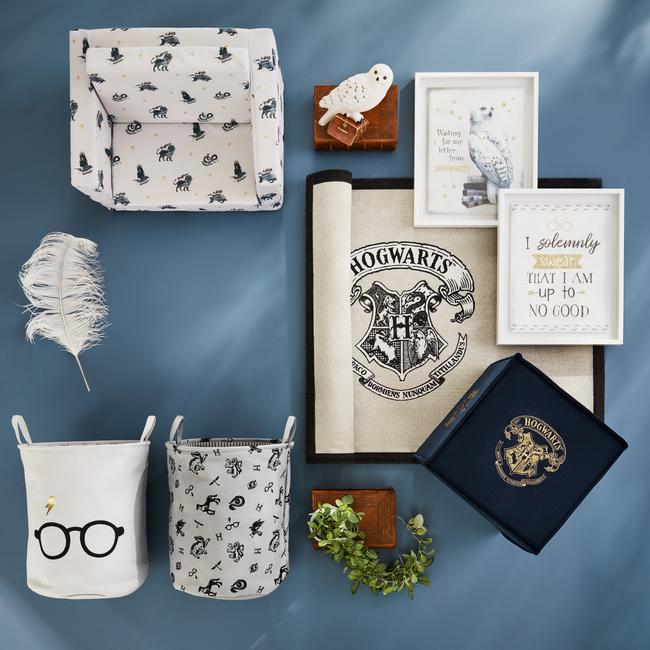 While you may not have received your Hogwarts letter, covering your room with Potter-inspired decorations is the next best thing. Relaxing on a sofa printed with Harry Potter's glasses or Hogwarts House animals might evoke the feeling of lounging in the Gryffindor common room with friends, and keeping a Hedwig-shaped light on the nightstand could make it seem as though everyone's favorite owl is really in the room.
If these decorations are for a particularly tiny wizard in your life, consider adding to the magic with this collection of Potter baby products. However, though Adairs is marketing this line for kids, any avid Potter fan will know that magic is for all ages. Check out more beautiful pictures of the Adairs line like the one above in Vogue Australia's coverage of the collection, whether you're considering adding some new decor to a nursery, a dorm room, or even a master bedroom.
Take a look at some of what the Adairs line has to offer in the gallery below.
You can shop for the new releases at Adairs.
Will you enchant your home with any of these magical items?