Merch Madness: "Potter" Products to Suit Every Witch or Wizard
It might feel too early in the year to say it, but the holiday season is fast approaching. If you have a number of fellow witches and wizards (or even Muggles) to buy gifts for this year, then take a look at some of these newly released and upcoming Potter products.
For collectors of figurines and fans of the Fantastic Beasts series, two new Star Ace Toys figurines are currently available for preorder. From the Fantastic Beasts: The Crimes of Grindelwald collection, the 1:8 Newt Scamander figurine comes complete with wand, magical case, a copy of his bestselling book, Pickett the Bowtruckle, and a mischievous-looking Niffler and baby Niffler.

Also available for preorder is Gellert Grindelwald himself. This 1:8 scale figurine comes with the Elder Wand, skull hookah and pipe, and an Augurey (not currently shown in any product photos).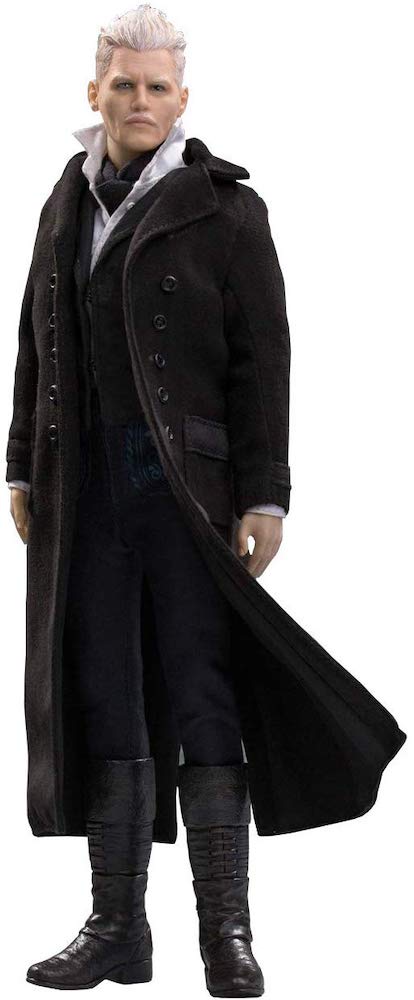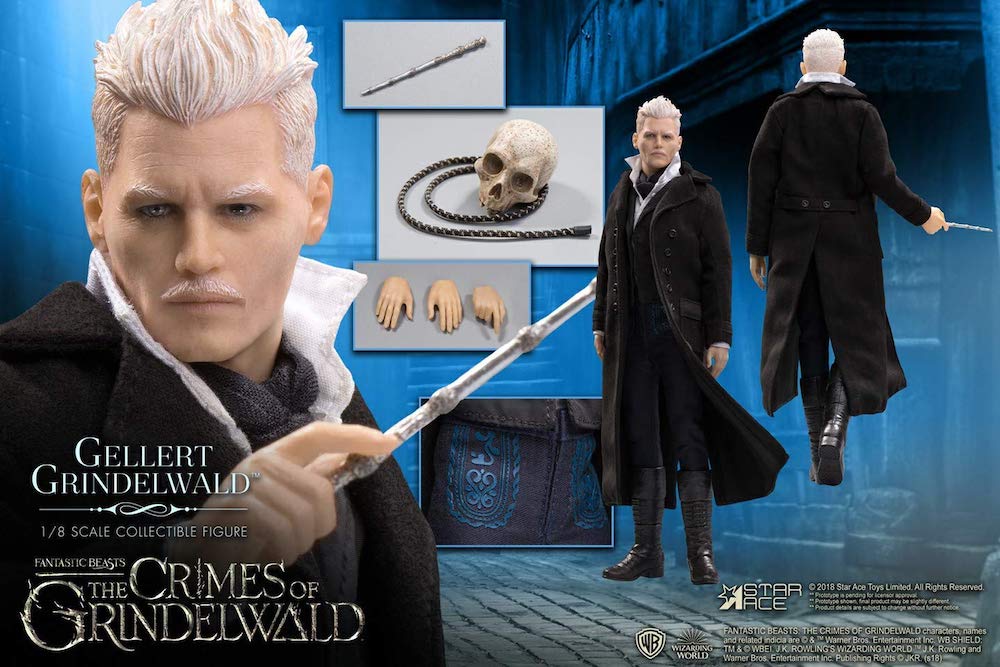 Both of these Star Ace Toys figurines are available starting November 27 but are available for preorder now. Grindelwald currently has a preorder price of $139.99 while Newt has a preorder price of $143.99.
If you need a gift for someone who is into cosmetics, pampering, and generally cute Potter merch, then look no further than the Boots Harry Potter range.
First launched in October 2018, the company has added a number of extra products this year. Some of the products available for fans in the United Kingdom and Ireland to purchase this year are cute face masks, eye shadow palettes, cosmetics bags, and nail art kits.
Boots also sell a number of non-cosmetic products, including household items and gifts for stationery lovers, including color-changing drinking glasses and book lights. The entire Boots Potter collection (cosmetic and otherwise) can be viewed and purchased online.
For Potter-themed festive decorations, Pottery Barn has released a collection that rivals Hogwarts at Christmas. Included in the collection are a Christmas garland, a Golden Snitch snack bowl, Hogwarts House stockings, a Sorting Hat snack serving dish, a Hogwarts festive mug, Snitch string lights, a variety of ornaments, and much more.
Of course, any item from the rest of the Pottery Barn Harry Potter homeware collection would also make a wonderful gift!
Will you be gifting any of these new Potter products to friends and family? Or will you be purchasing them for yourself?