British "Potter" Fans Can Enter to Win a Jim Kay Original Drawing
The gorgeous illustrated edition of Harry Potter and the Goblet of Fire will be released on October 8, and of course, we can't wait. To celebrate the fourth Harry Potter illustrated book, Waterstones is offering fans the chance to win a Jim Kay original.
British residents over the age of 16 can enter to win a framed sketch of Hagrid, illustrated and signed by Jim Kay, the book's illustrator.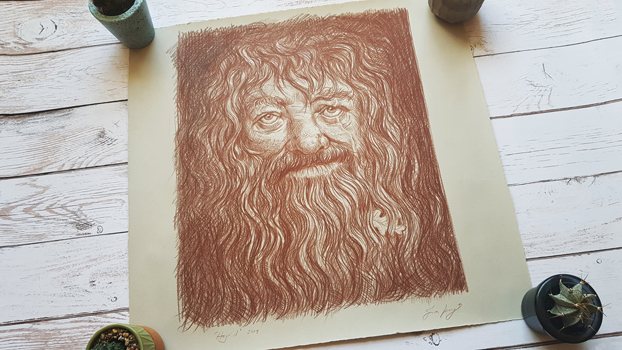 If you preorder the deluxe or regular illustrated edition of Goblet of Fire before midnight on October 7, you'll be entered to win the one-of-a-kind drawing. The winner will be chosen within six business days and will be notified by phone or email.
If you've always wanted to own a Jim Kay original, now is your chance! Preorder your copy of the book on the Waterstones website and you'll be entered to win this awesome prize.