Class Is in Session! National University in India Now Offers Courses on "Harry Potter" Law
If you've ever wished you could take a class at Hogwarts School of Witchcraft and Wizardry, you wouldn't be alone. For the longest time, it seemed like the closest we'd get to a Hogwarts class was within the pages of Harry Potter. But don't give up hope just yet! The West Bengal National University of Juridical Sciences in Kolkata, India, is now offering a class in Harry Potter law. The course is called An Interface Between Fantasy Fiction Literature and Law: Special Focus on Rowling's Potterverse. Its creator, Professor Shouvik Kumar Guha, says the class is a way to "encourage creative thinking" in students. When it comes to politics and law, Professor Guha notes that wizards and Muggles aren't so different after all.
The picture that Rowling paints of the government in [the] Potterverse is not pretty, yet the critique that she aims at it [on] multiple levels, ranging from the functions of the government to its nature and the bureaucracy busy in running it, often resonates with the readers in comparison to their own governments in the real world.
The course will feature several themes from the Harry Potter books and how they are relevant to the legal practices of India. The curriculum will cover "legal traditions and institutions, including liberty and the rule of law in a magical society, and bureaucracy in the [M]inistry of [M]agic." The class also incorporates specific cases having to do with the Unforgivable Curses, Sirius Black's innocence, and Tom Riddle's persecution. Students will explore "social values, identity and class rights as seen in the enslavement of house[-]elves or the marginalisation of werewolves, giants and centaurs."
This class would have any Harry Potter fan answering questions like… well, like Hermione!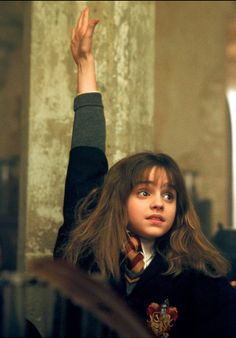 A class on wizarding law isn't the only time Rowling's work has influenced Muggles' academic institutions. Chestnut Hill College in Philadelphia has hosted the Harry Potter Conference every year since 2012. The conference, which occurs in October, offers an in-depth look at the major themes found in the Harry Potter books. Experts from a wide range of fields will be in attendance to discuss a variety of Muggle and magical topics. Hundreds of dissertations and theses have been published for every conceivable topic from Harry Potter.
Hopefully, we'll see more classes like Charms, Potions, or magical creatures soon! But until we do, magical law will be just fine.