Review: "Harry Potter: Wizards Unite" Fan Festival
On August 31 and September 1, Indianapolis, Indiana, was home to the Harry Potter: Wizards Unite Fan Festival! Fans from all over gathered in White River State Park to cast spells, find some dragons, and play Wizards Unite trivia. We obviously had to check it out!
Before we get into it, let's chat details. The event lasted for two days, but guests could only buy a ticket for one. On the topic of tickets, general admission went for $30 and early admission for $40. Early admission allowed entry two hours early. General admission tickets allowed guests to enter at 11 a.m. and stay until 7 p.m.
What's more fun than casting spells? Doing it with a crowd, of course! There were so many awesome things we loved at the Fan Fest. First of all, the decorations were beautiful. There were big pieces straight out of the game and a beautiful stage piece right in the front that was perfect for a photo shoot with your favorite witches and wizards.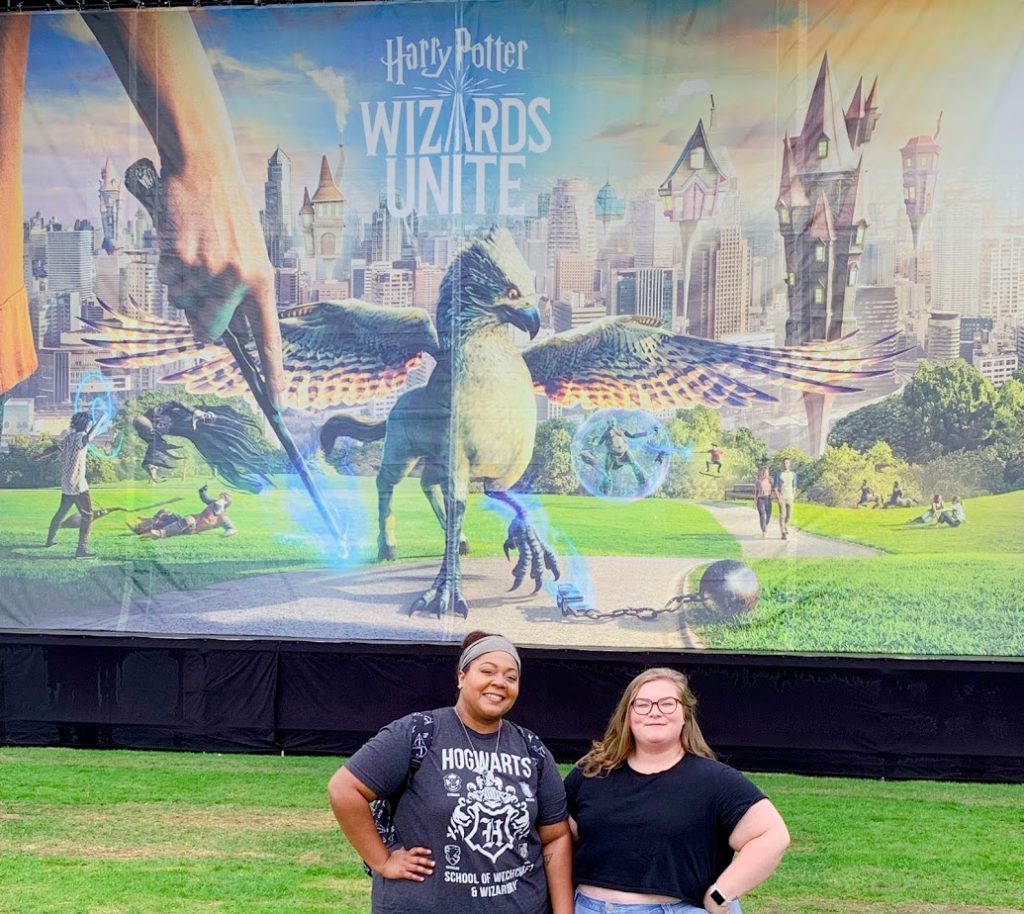 Speaking of the game, you'll never guess what we found at the event. (Hint: IT WAS DRAGONS!) Guests could collect dragon eggs and encounter them.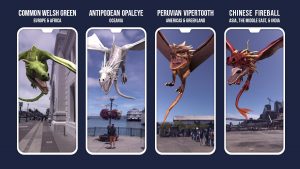 So obviously, the dragons were cool but our favorite part? The lounges! There were a few lounges dotted around the park, including a Hogwarts lounge. Inside, it was filled with comfy chairs and couches and a host was asking trivia questions! If you nailed trivia, you could win a Fan Fest shirt, or you could snag a button or sticker if you had what the host asked for, like a photo of some Acromantula eggs!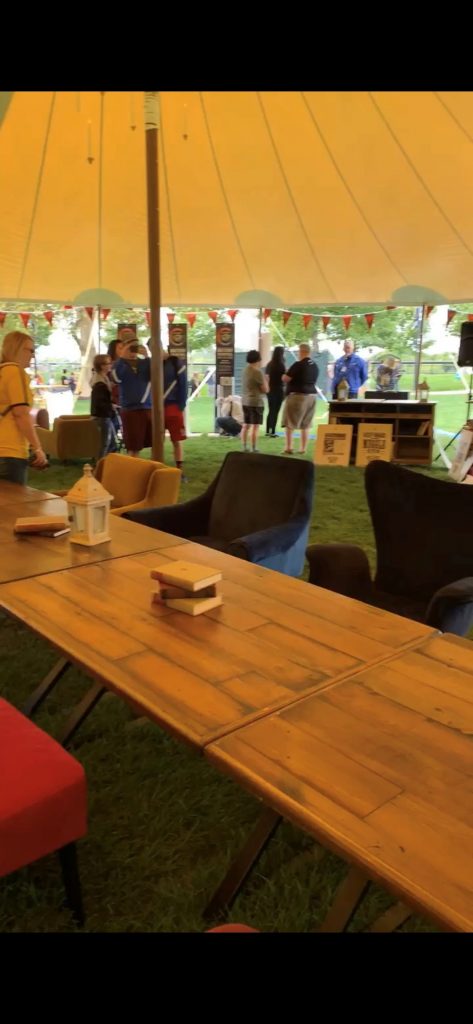 There were a couple of details that just missed the mark for us. Walking into that event, we were ready for a big glass of butterbeer. It's a Harry Potter festival, after all! Unfortunately, there was no butterbeer or any other wizarding world food in sight. There were food stands for guests who wanted things like chicken tenders and fries, but that really broke the immersion for us! We're right in the middle of the magic. Throw some pumpkin pasties our way, okay?
Another bummer was the infamous merchandise line. There was only one place to buy merch in the whole park, and some guests spent hours waiting in line to get it. We definitely want to remember the day, but we also don't want to miss half the fun!
Speaking of merch, we were pretty excited about potentially getting our hands on a special trivia shirt that had to be won! Sure, buying a cool shirt is great, but what about an exclusive one that only super fans can get? Sadly, the shirts that were given as prizes were the same as the ones being sold. And we had already purchased one!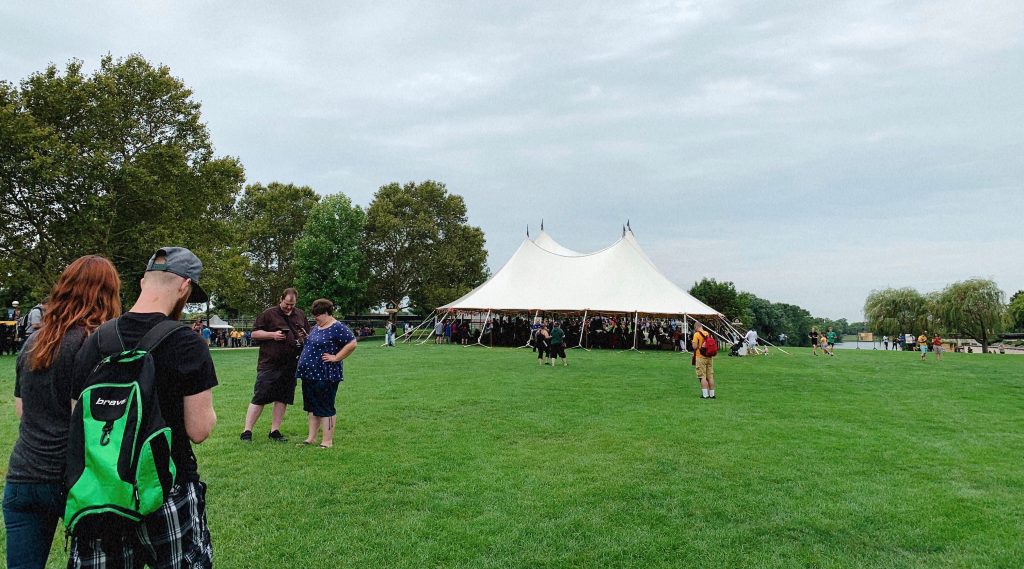 So at the end of the day, was the event fun? Yes! We would definitely go again. It's always amazing to be surrounded by people who love Harry Potter as much as you do. It was an amazing way to stomp across a beautiful park at the end of summer and have fun with friends. We can't wait to see the next one!