Groupon Offers After-Hours Tickets to Warner Bros. Studio Tour London
Harry Potter fans travel from all over the world to experience the magic of Warner Bros. Studio Tour London – The Making of Harry Potter, where they can explore the movie magic that brought Hogwarts to cinematic life. Now Groupon is offering a limited number of special after-hours tickets.
On select dates in November and December, Groupon ticket holders will receive an exclusive Warner Bros. Studio Tour London welcome. With entry available from 3 p.m. onward, guests will have after-hours access to see the authentic sets, props, and costumes that made Harry's magical world a film reality.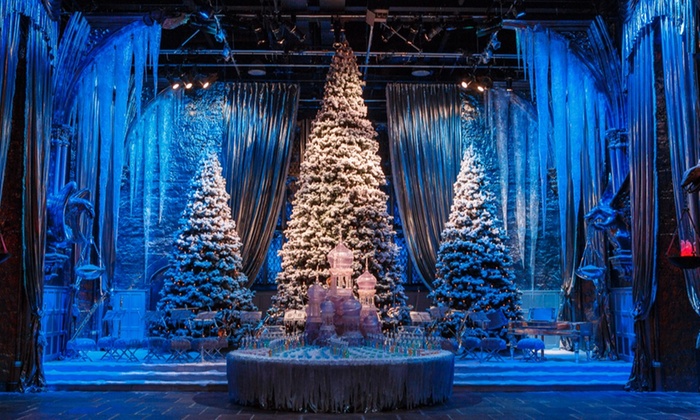 With Christmas fast approaching, the after-hours studio tour will feature the most magical festive decorations Hogwarts can conjure. The Hogwarts Great Hall will be transformed in honor of the Yule Ball, as seen in Harry Potter and the Goblet of Fire. The set will include snow-covered Christmas trees, seasonal feast props (including Christmas puddings surrounded by real flames), and a spellbinding orchestra.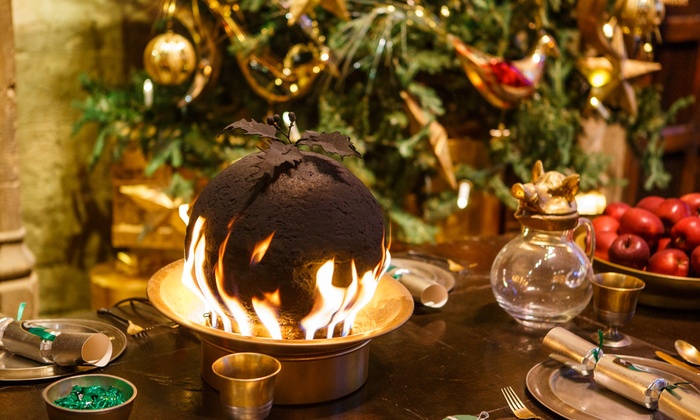 Hogwarts beyond the Great Hall will also join the festive fun. The Gryffindor common room and boys' dormitory will feature original Christmas props, and the Hogwarts Castle model will be dusted with filmmaking snow.
While attending the tour, Groupon members will have access to the new Gringotts Wizarding Bank set, where trademark treasures including the sword of Gryffindor, Helga Hufflepuff's cup, and one of Voldemort's Horcruxes reside. Special effects supervisor John Richardson will provide a special demonstration, and fans will have the opportunity to learn wand choreography or take part in a flying green screen experience. Fans will also spot Death Eaters as they make their patrols.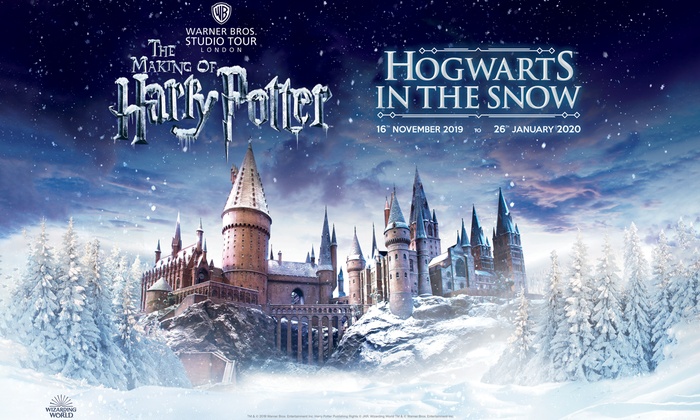 During a short break in the tour, attendees will be invited to dine at the Backlot Café or Food Hall, enjoying a hot meal and a glass of wine, beer, hot or soft drink, or butterbeer.
On the Studio Tour's special after-hours dates, doors will remain open until midnight. On-site parking will be available, as well as a return shuttle bus from Watford Junction station. All guests will receive a complimentary Studio Tour souvenir guidebook and the memory of the magic.
Tickets for this event start at £49.95 and can be purchased from the Groupon website.