Christmas in the Wizarding World Returns to Utah for One Final Year
If you've ever wanted to spend Christmas eating Chocolate Frogs, buying a wand, or practicing your Quidditch skills, then head over to Christmas in the Wizarding World in Utah this winter!
Hosted at the Shops at South Town and produced by GES Events, this Harry Potter-themed retail experience is perfect for the holiday season. Based on the image below and this photo from Deseret News, the experience looks like it's going to be truly magical!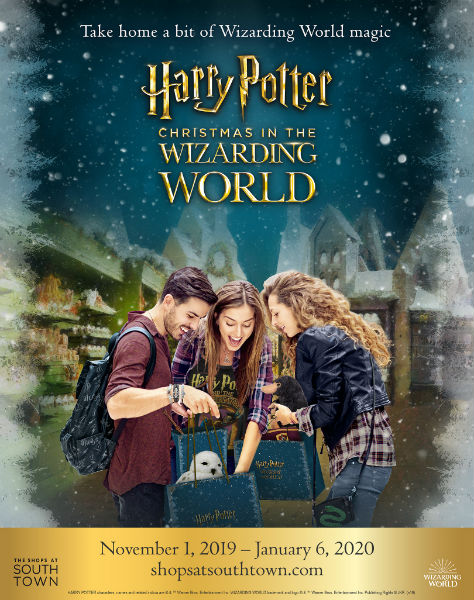 Don't miss out – this is the event's final year! Stock up on some holiday-themed merch and book a ticket to Sandy, Utah, to enjoy the atmosphere of winter in Hogsmeade for yourself.
The experience runs from November 1, 2019, to January 6, 2020.
Will you be attending Christmas in the Wizarding World? Have you been in the past? Let us know in the comments!