For Fans Who Were Late to the Party
BAs each book and movie anniversary passes by, we often hear people in the fandom ask, "Where were you when it came out?" No, I wasn't at a release event hosted by an idyllic independent bookstore. No, I wasn't eagerly waiting in line with friends wearing our House colors. I don't know where I was, because at that time, the name "Harry Potter" didn't mean much to me. I wasn't a fan yet.
When you are someone who is late to the Harry Potter party, it can be a little more difficult to engage in the fandom. Sometimes it feels like the greatest Harry Potter memories are in the past. We missed waiting in line to find out what would happen next. Or maybe other people spoiled it for you. Reading Harry Potter and the Half-Blood Prince would have been even more interesting if I hadn't already known what happened in the end. The loss of a certain redhead would have been even more intense if I wasn't already anticipating the "ghost of his last laugh still etched upon his face" (DH 637).
So how do we late bloomers show our love for Harry Potter and participate in the fandom? Even if we were fashionably late, that doesn't mean all the party games have ended.
Podcasts
This is one way I love staying involved with Harry Potter. There are still plenty of podcasts surrounding the franchise. Filled with analysis, news, and fun theories, this is a great way to hear from other fans and consider the series from new perspectives. There are even podcasts that cater to people who are newer to the books. MuggleNet's Alohomora! goes through the series chapter by chapter. This could be a really fun way to go deeper if you're reading the books for the first time. Or you may relate to the host of Potterless, a man reading the books for the first time. MuggleCast, launched in 2005, is a weekly podcast that discusses the fandom, films, theme parks, and more.
Soon these podcast hosts will feel like your "Harry Potter friends." As someone who found Harry Potter later, podcasts were perfect for me, since my friends who were casual Harry Potter fans were done talking about it.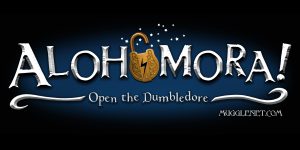 Digital Wizarding World: Fansites, Social Media, and Memes
To connect with other people in the fandom, you need to get on the worldwide (wizarding) web. Even though you won't find many bustling online forums theorizing about Horcruxes, there is still a thriving Potter community to join on different digital platforms. Of course, MuggleNet is one source for those who want to keep talking about the series and news. On social media, you'll find many groups and pages that continue to discuss J.K. Rowling's wizarding world. Social media is also a great place to find and share memes. Fans show their love (and criticism) of the franchise through memes.
Conventions
The web is a magical way to connect with fans all around the world, but conventions are amazing for fans to meet IRL. I was so grateful for the opportunity I had to attend LeakyCon. I got to meet the actors I admired, the podcasters who seemed like real celebrities to me, and other fans. You can attend panels and other awesome events. Conventions are also a place to share your other interests. You can introduce people to your other favorite books, and they'll find out what it's like to be late to the party.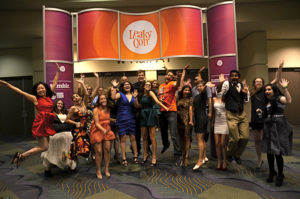 Theme Park
I know you probably don't need more convincing, but if you have the chance to go to The Wizarding World of Harry Potter, go. Ride the rides, drink a butterbeer, swish and flick a wand, take it in! It'll be almost like you're back in 2007. Maybe you didn't get to wait in a long line to own Harry Potter and the Deathly Hallows, but you can wait in one for Hagrid's Magical Creatures Motorbike Adventure. The anticipation could feel the same.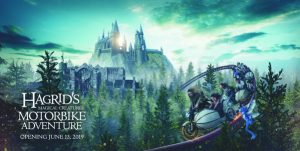 New Book and Movie Releases 
I went to a midnight book release for Harry Potter and the Cursed Child. Of course, it's not the same as the original series, but I still appreciated the opportunity to be in a bookstore at midnight to carefully take the book from the cashier's hands. I let myself get carsick as I read it by the passing glow of street lights.
If you get the chance to see the Fantastic Beasts movies at midnight, take it. Maybe it's not the same as seeing the original trio on the silver screen, but it's still worthwhile. You could meet other fans too. And when the movies go back to theaters, seize the opportunity. Everyone should get the chance to see our boy wizard on the big screen.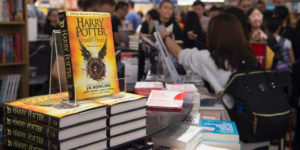 I can't say it is like the good ol' days (I wasn't there). It may never be like the originals, but for us, it will have to be the next best thing. And if you're ever wishing you started reading Harry Potter sooner, remember what matters most is who will be there for Harry "until the very end" (DH 700).