Peter Alexander Launches "Potter" Pajama Collection
Australian sleepwear designer Peter Alexander has created magic once again with the  "Off to Hogwarts" collection, a magical assortment of Potter-themed pajamas and sleepwear accessories.
The collection contains over 30 pieces for men, women, and children and showcases familiar imagery and characters from the series.
Alexander himself expressed his excitement for this collection, calling it his best yet:
Meet me on Platform 9 and 3/4 – we're off to Hogwarts! This Harry Potter sleepwear collection is my best one yet and truly conjures up all the magic and excitement from the [w]izarding [w]orld.
Featured in the collection is a range of Hogwarts House pajama shirts and shorts, paying tribute to the uniforms the students wear in the movies. If you are a proud Gryffindor, these pajamas will pair perfectly with the Gryffindor gown.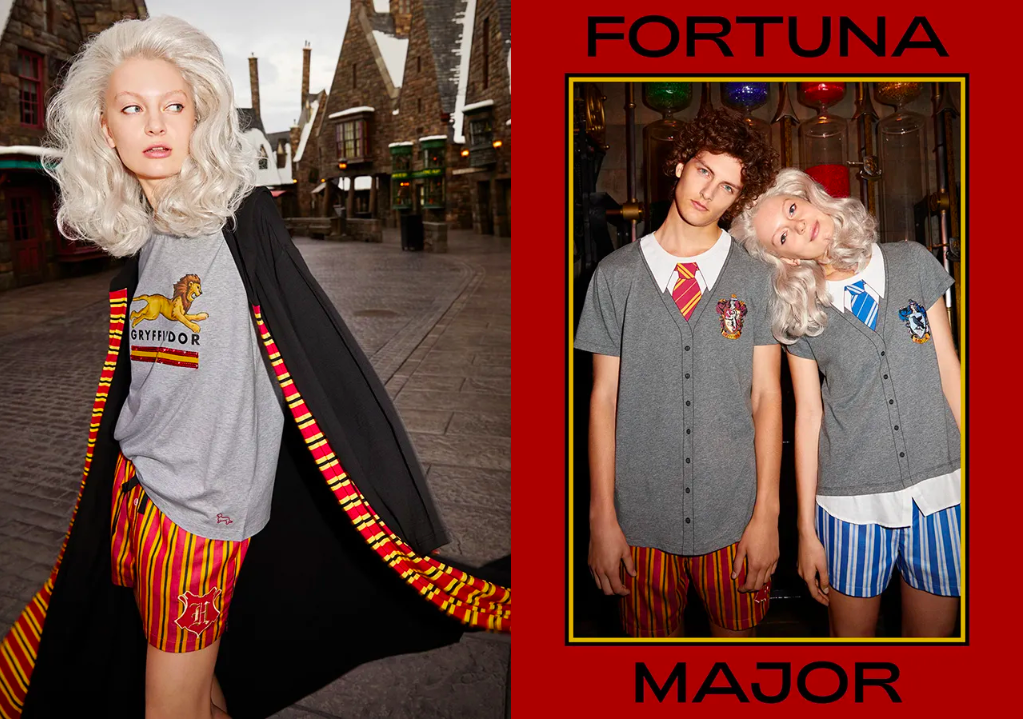 Sadly, this gown isn't yet available in the other House colors, and there's no word yet whether other House designs will be available.
In addition to those cute pajamas, there is a range of other sleep tees and sleep shorts available, as well as infant bodysuits and a very colorful patterned pajama set featuring none other than Dobby the house-elf.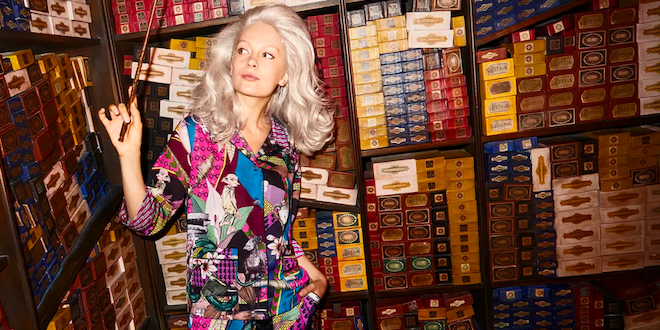 And what's more, Peter Alexander took clothing catalogs to the next level with a photoshoot at the Wizarding World of Harry Potter at Universal Studios Japan!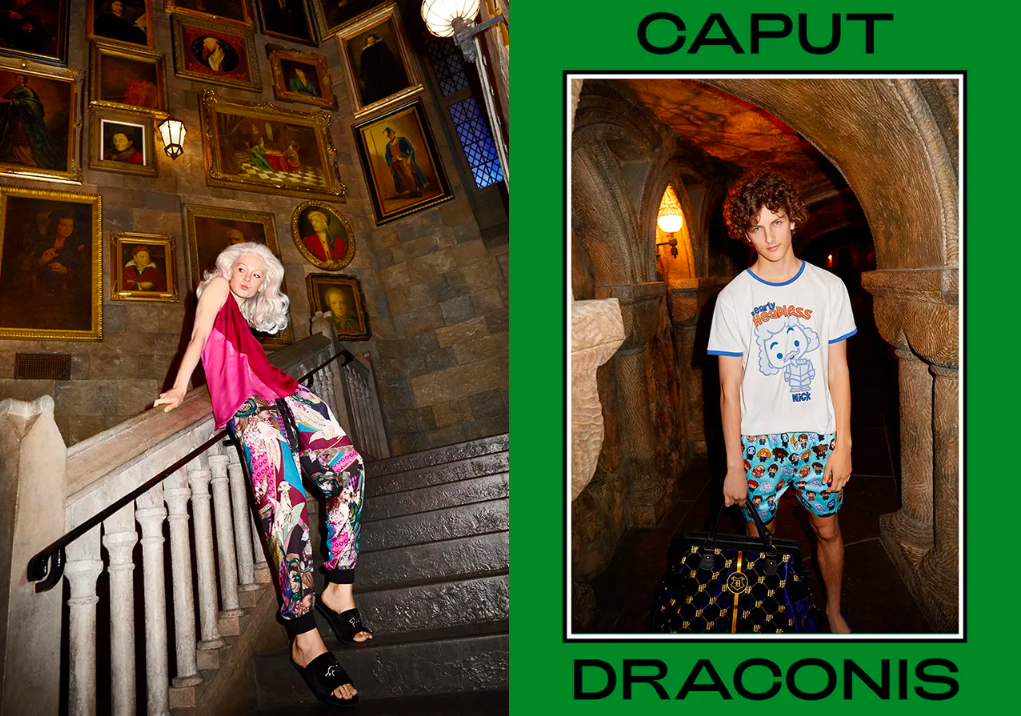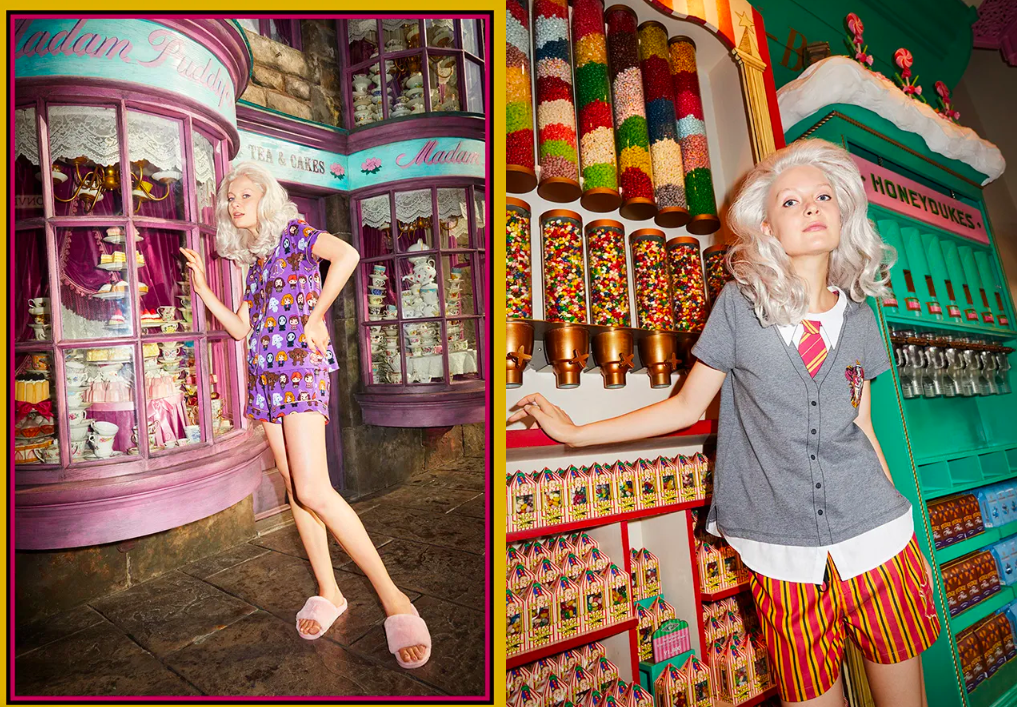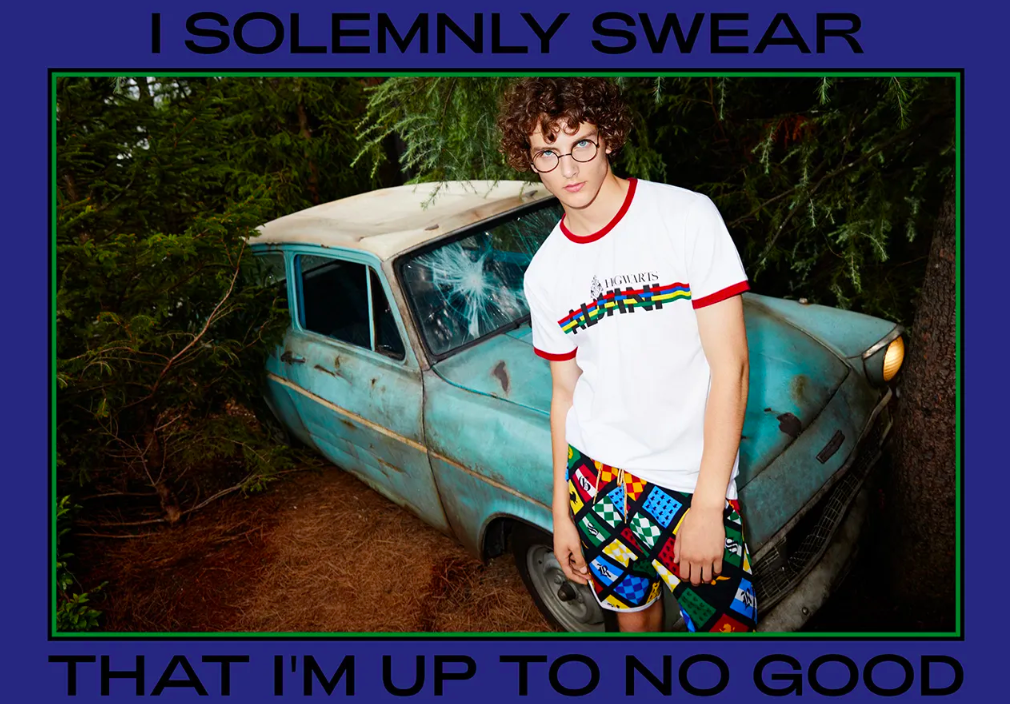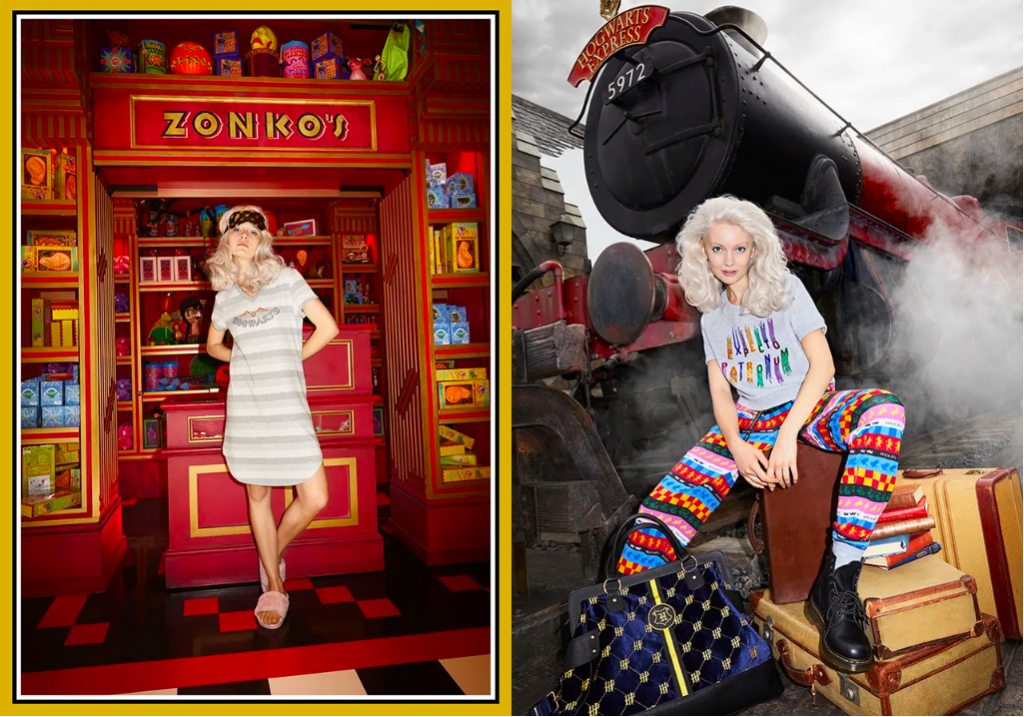 As mentioned previously, a number of the designs also come in sizes fit for even the smallest of witches and wizards.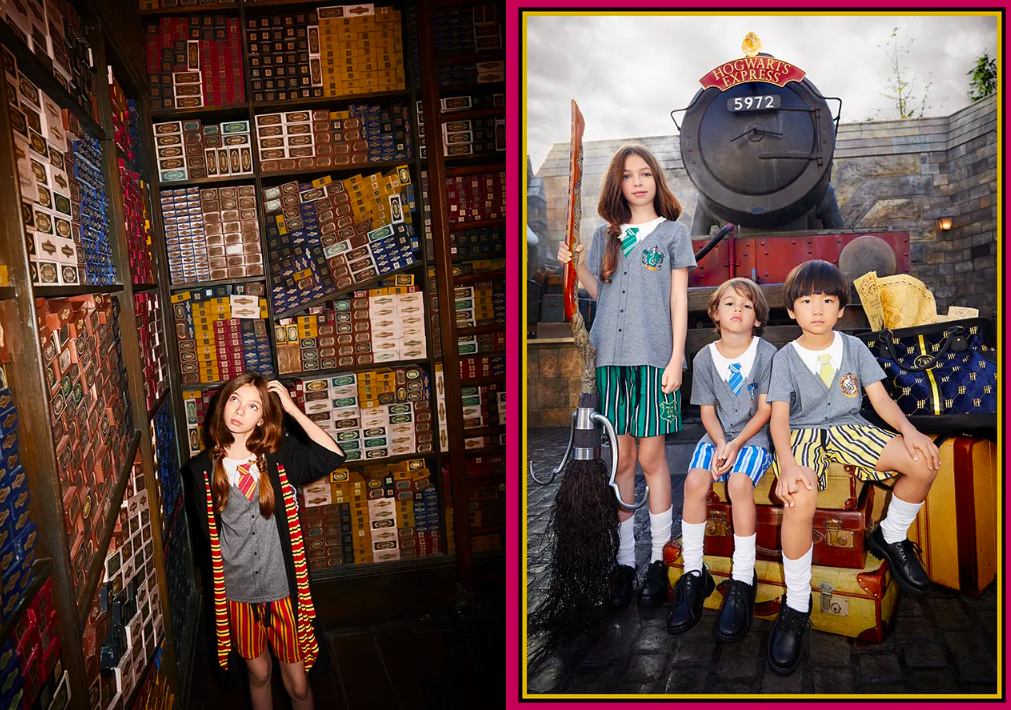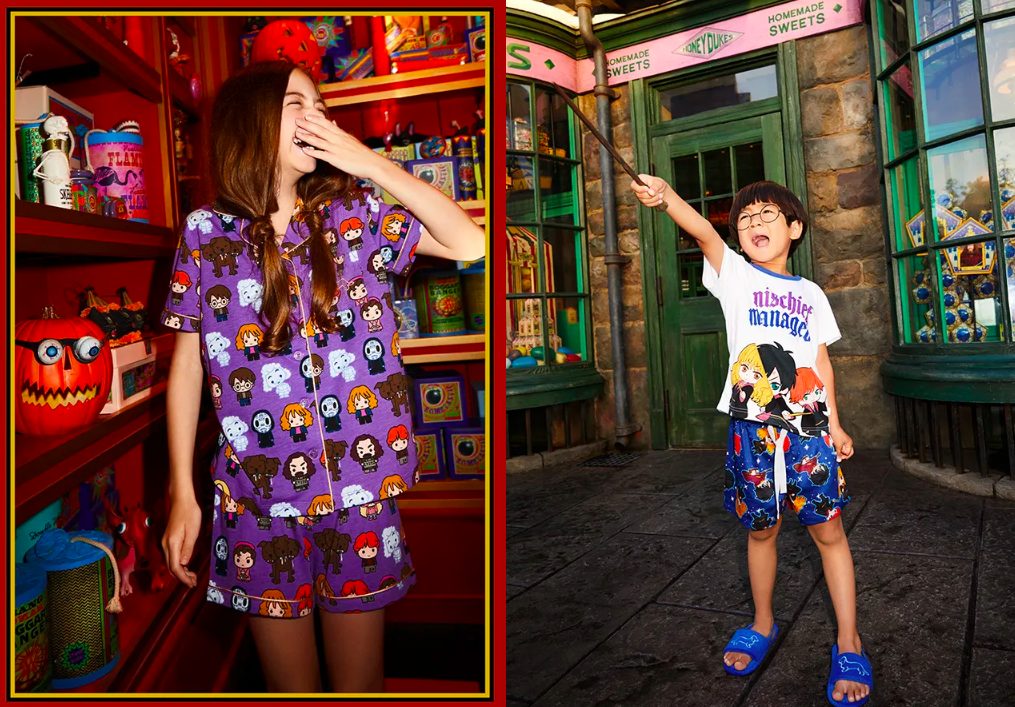 In terms of accessories, the collection contains a scented candle, a sleep mask, slippers, and an "HP"-patterned overnight bag, perfect for an overnight trip on the Knight Bus.
Prices in the collection range from AU$22.95 to AU$199, and items can be shipped internationally. Head to the Peter Alexander website to view the entire collection.