"Potter" on the NYCC Show Floor
Convention show floors are often crowded, loud, and jam-packed with things to see. It's easy to get overwhelmed and feel like you're missing out on the best stuff. We want to make your New York Comic Con experience easier with our guide to finding Potter on the NYCC 2019 show floor!
Harry Potter and the Cursed Child
The Harry Potter and the Cursed Child booth (#1736) provides the perfect photo op for you and your friends! Grab your House banner and smile for a Boomerang or a photo. You can also buy Cursed Child merch and tickets for the Broadway show. Any merch item purchased comes with a free gift.
New York Puzzle Company
Looking for something to do on a rainy day? The New York Puzzle Company booth (#2309) has you covered! It has a large selection of Harry Potter-themed puzzles as well as mugs. It also has two beautiful decks of cards with artwork by Mary GrandPré.
Jelly Belly
Kristen Cummings is back at the Jelly Belly booth (#436)! Last year, we interviewed Cummings as she worked on creating a portrait of Harry Potter out of jelly beans. This year, she is creating a portrait of Voldemort. When you stop by the booth, you can see her Harry Potter and Hermione Granger portraits as well as check in on how Voldemort is coming along. Don't forget to pick up some Wizarding World candy while you're there!
Loungefly
Looking for a new handbag or wallet to showcase your Potter fandom? Look no further than the Loungefly booth (#1032)! We've already let you know about a couple of Honeydukes-inspired convention-exclusive pieces available at the booth, but there are also a couple of mini backpacks, purses, and wallets from the regular magical collection available for purchase.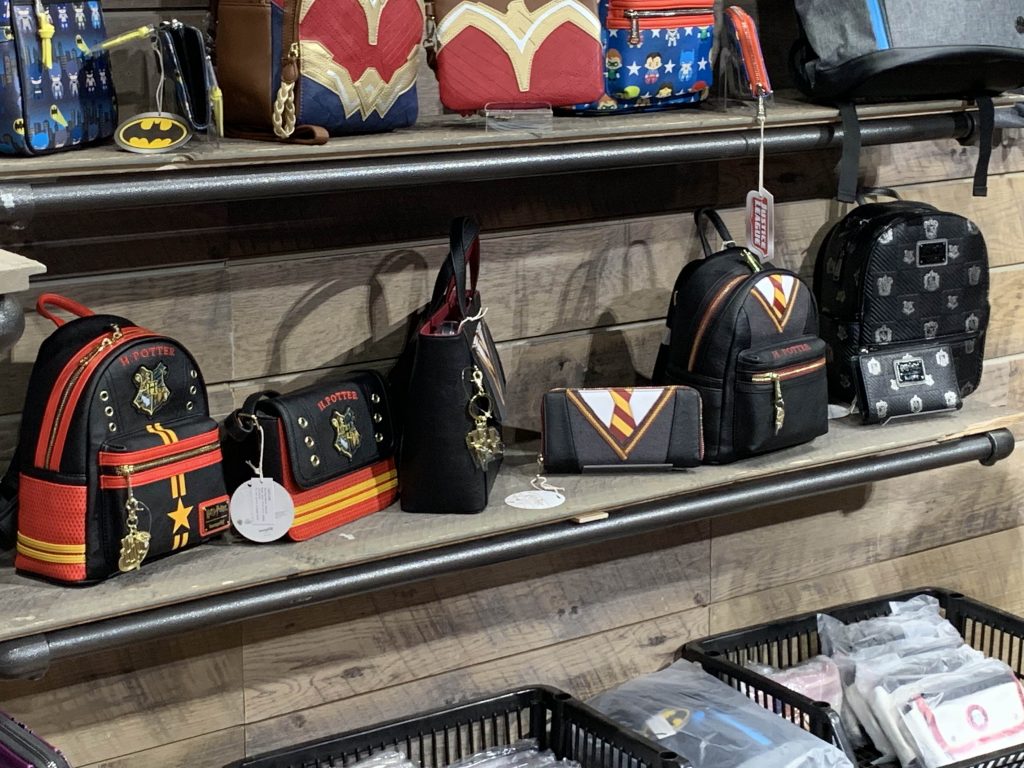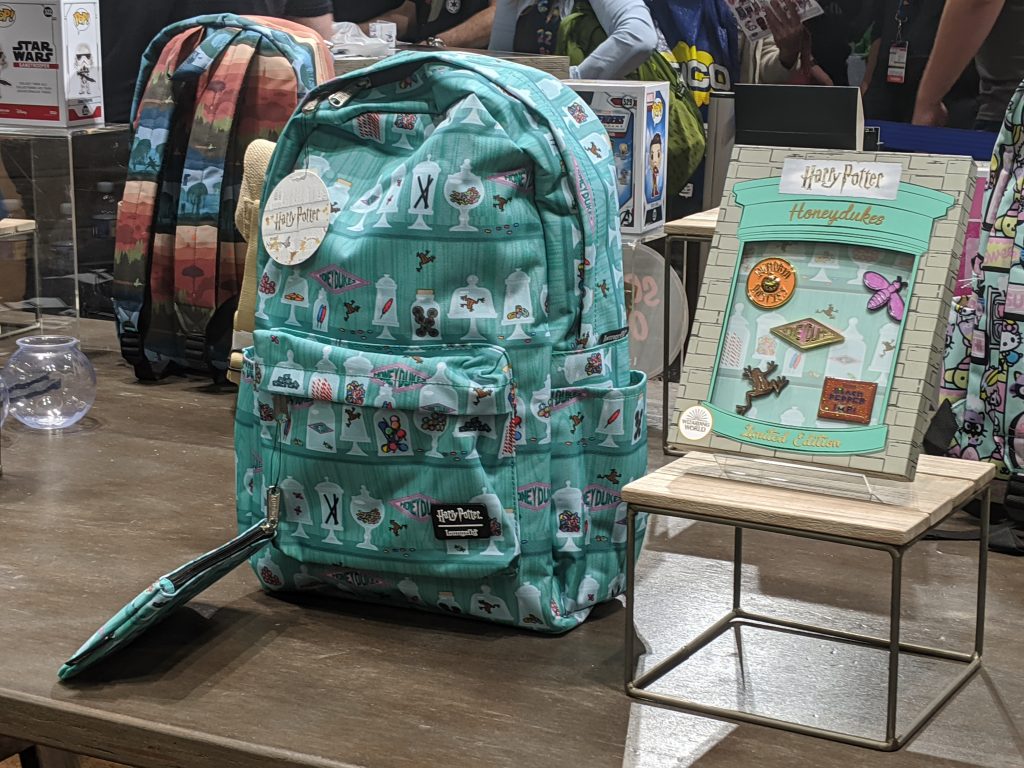 FiGPiN
For the pin collectors out there, head over to the FigPiN booth (#114) to pick up the convention-exclusive Hedwig XL pin. This pin features our favorite snowy owl perched upon a stack of books holding Harry's Hogwarts letter. The pin definitely lives up to its "XL" name since it is 6″ tall! This piece costs $30 and is limited to 750 pieces.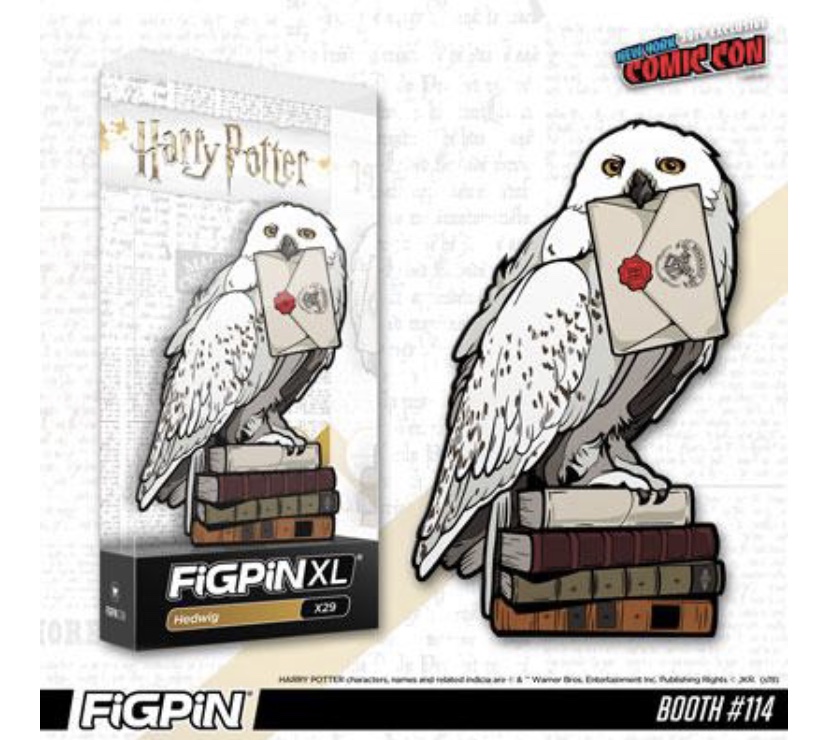 Koto Inc.
The Koto Inc. booth (#444) has the Iron Studios Mini Co. collectible Potter figurines. It has all three members of the golden trio. We love these because of the details added to each figurine. Harry has Hedwig on his shoulder, Hermione is carrying a book, and Ron is holding a box of Bertie Bott's Every Flavor Beans.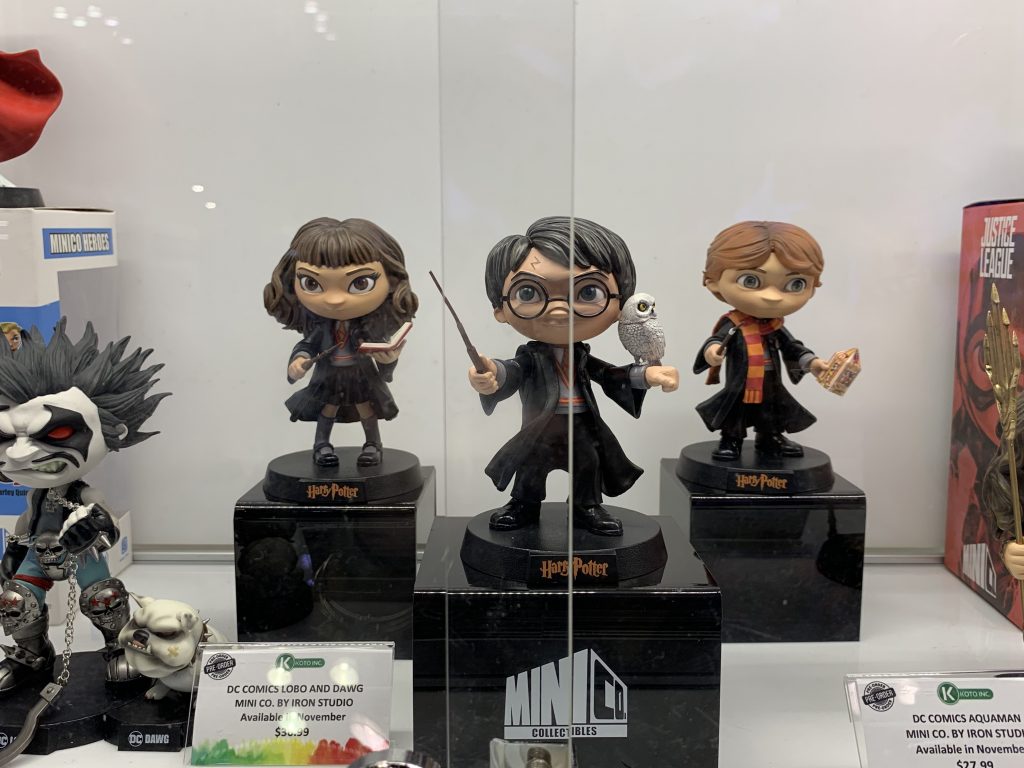 Star Ace Toys Limited
Star Ace Toys Limited is a company focused on creating high-end articulated figures based on various film, television, and other licensed properties. Its Harry Potter figures have been some of the company's most popular. Several Harry Potter pieces, ranging from Hagrid to Voldemort to a very scary-looking head of Lupin transforming into a werewolf, are on display at the booth (#340). We absolutely love the detail and realism of these pieces!
PopMinded by Hallmark
If you're a fan of ornaments, home decor items, and those adorable itty bittys, head over to the PopMinded by Hallmark booth (#1920), where you can find Potter merch aplenty! We really loved the Time-Turner perpetual calendar, the Professor Trelawney itty bitty, and the Hogwarts Christmas Tree Topper. If you're having trouble deciding what to purchase, we reviewed several of the items available at the booth over the summer.
Insight Editions
Insight Editions is back at NYCC with another incredible booth (#1946). All of its Harry Potter books are available, including Harry Potter: A Pop-Up Guide to Hogwarts and the newest addition to its collection, Harry Potter: Exploring Hogwarts: An Illustrated Guide. In addition, there are beautiful pop-up Potter cards, candles, mini books, and more.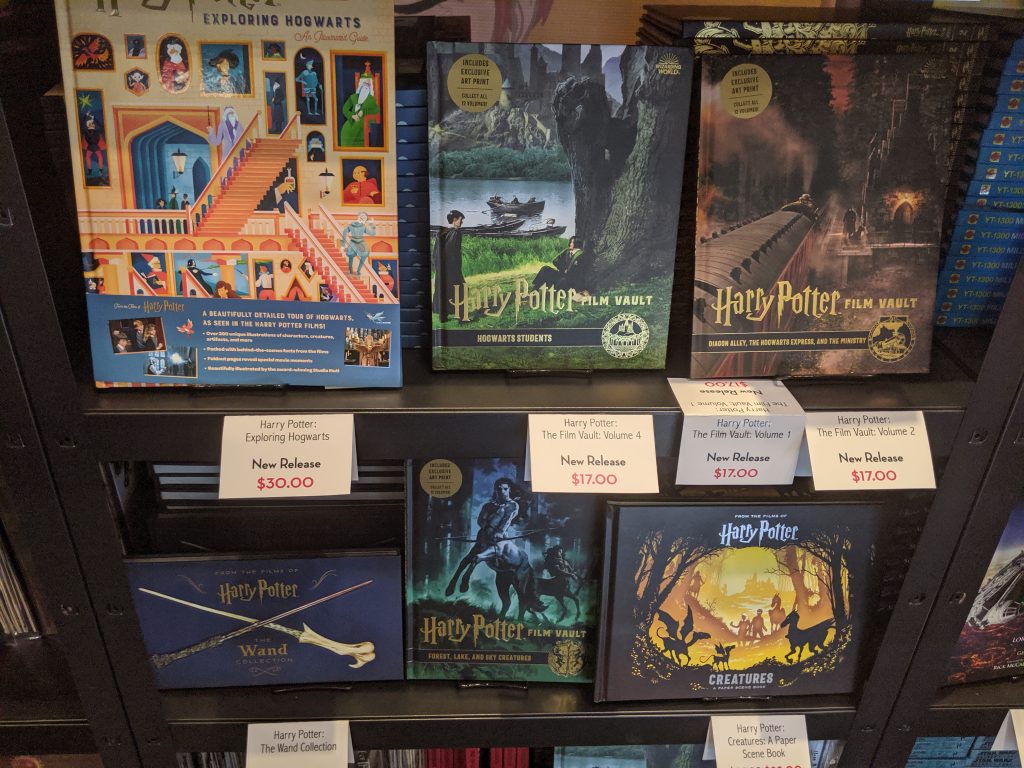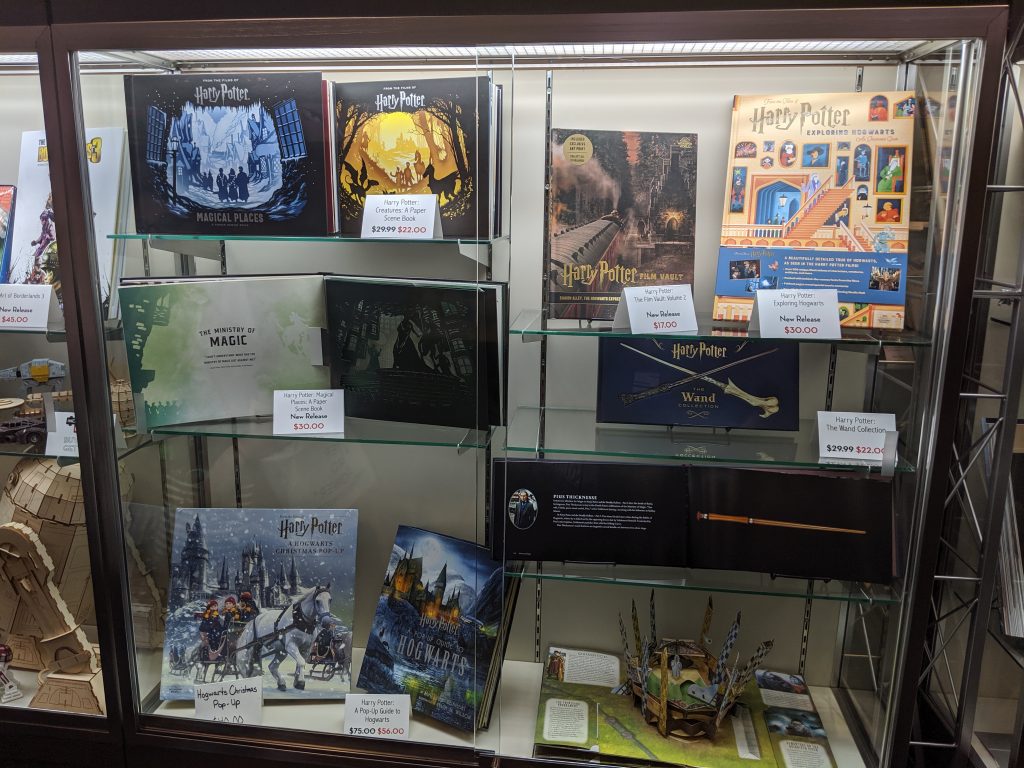 We hope this guide can make your NYCC experience just a little bit more magical. When you're done shopping the show floor, make sure you join us in Room 1A24 at 8 p.m. on Friday, October 4. We're celebrating our 20th anniversary by going "Into the Pensieve" for a 90-minute variety show!