UPDATED: Pristine, First-Edition Copy of "Philosopher's Stone" Going Up for Auction
UPDATE (October 11):
When a first-edition copy of Harry Potter and the Philosopher's Stone went under the hammer on October 10, professionals at Hansons Auctioneers estimated the book would sell for between £25,000 and £30,000 (between US$31,600 and US$38,000). Four phone and several online bidders battled over the book as the selling price climbed steadily higher. Bids continued to roll in and eventually sold to a private buyer in the United Kingdom for £57,040! This pristine first edition of Harry Potter and the Philosopher's Stone and another 11 different Harry Potter books all sold for a total of more than £75,000 (just under $95,000).
—
Who would have ever thought a copy of Harry Potter and the Philosopher's Stone would be worth anywhere close to £30,000? Well, that's what the book experts at Hansons Auctioneers say!
A Lancashire family kept their 1997 first edition of Harry Potter and the Philosopher's Stone locked in a briefcase for safekeeping. When they heard another first edition of the first book sold for £28,500 in July, the family decided to sell their copy. The family gave insight into their decision to sell in a statement they released.
What's the use of our books lying around in a briefcase when a collector might treasure them?
In July of this year, a copy of the first book of the Harry Potter series that sold for £28,500 (US$34,790.04) was found by auctioneers at a private estate in Staffordshire. The copy was originally purchased about 20 years ago for £1.
The big difference between this newly revealed copy and others that have been found is its pristine condition. Associate director Jim Spencer of Hansons Auctioneers says a copy in better condition probably can't be found.
I couldn't believe the condition of it – almost like the day it was made. I can't imagine a better copy can be found. Only 500 copies of the true first impression hardback were printed, 300 of which were sent to libraries and schools. This new discovery is scarcer than the previous find, which was a former Staffordshire library book. It deserves to fetch much more.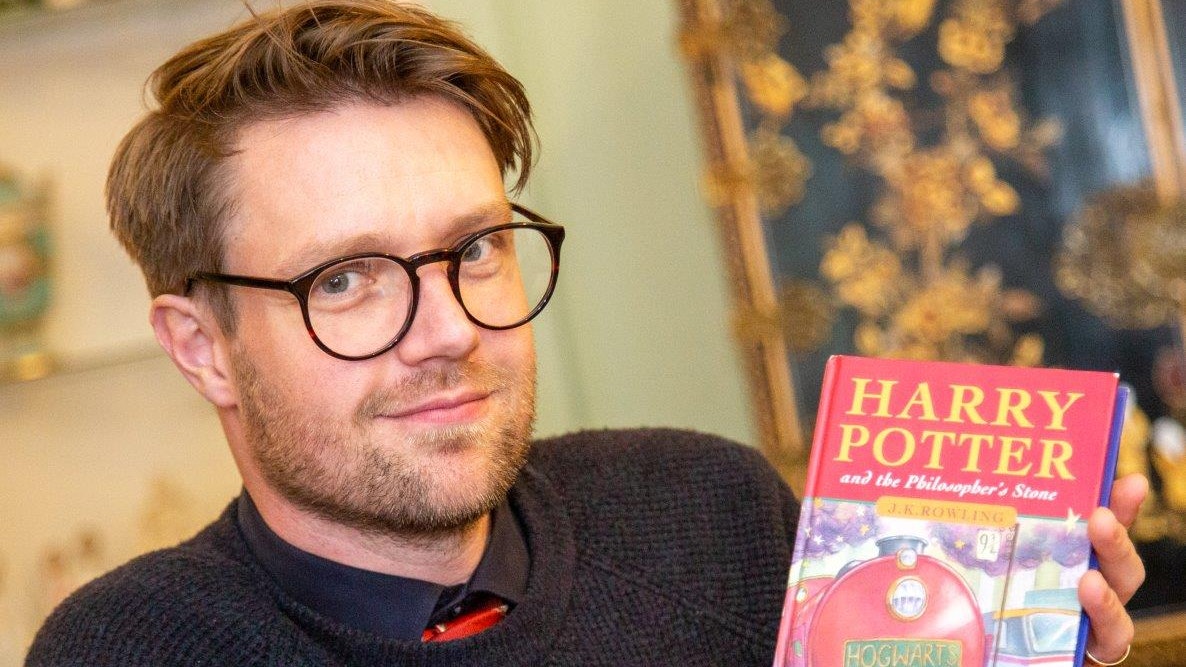 This copy, along with 11 more assorted first-edition Harry Potter books from the series, will go up for auction on October 10. Officials at Hansons Auctioneers say the whole collection could run for a total of about £40,000 ($48,820.00).
In August this year, a complete set of American first-edition Harry Potter books sold for over $25,000. Four of them were signed by J.K. Rowling as well!
Check out the book list at Hansons Auctioneers that shows what's going under the hammer tomorrow!