Ultimate Year in Review: 2015
For MuggleNet's 20th anniversary, we are looking back at the past 20 years in Harry Potter history to bring attention back to its most significant moments. This is a series of articles that will run over four months. Our previous article covered the year 2014.
This week, the Time-Turner takes us all the way back to 2015, a year full of political events and blockbuster releases. Real estate mogul Donald Trump launched his campaign for United States president; the European Union decided to bail out Greece; Eddie Redmayne (Newt Scamander) received the award for Best Actor at the 87th Academy Awards; Malaysia Airlines flight MH370 disappeared with 239 people on board; Facebook reached 1 billion users; and the biggest movie releases included Avengers: Age of Ultron, Ant-Man, The Martian, The Hunger Games: Mockingjay – Part 2, and Star Wars: The Force Awakens.
In news surrounding Rowling, the Harry Potter franchise, and MuggleNet, 2015 was a year of a lot of exciting announcements.
The year kicked off with David Heyman revealing that previous Harry Potter production designer Stuart Craig would be returning to work on Fantastic Beasts and Where to Find Them. In an interview with Collider, Heyman talked about his experience with Potter, including milestones in his own life that took place during the production of all eight films and details about the upcoming film series.
In April, MuggleNet hosted its first convention at ExCeL London. Expo Patronum featured many Potter alumni, graphic design duo MinaLima, wand combat lessons, panels, photo opportunities, and much more.
Success! Thank you to all who came out to @MuggleNet's first foray into live event entertainment. #ExpoPatronum pic.twitter.com/eM0vlTQXtq

— ᴍᴜɢɢʟᴇɴᴇᴛ ʟɪᴠᴇ (@MuggleNetLive) April 18, 2015
In October, the Harry Potter and the Cursed Child synopsis was revealed, solving the mystery of whether the play was going to be a prequel and making it clear that the play would pick up where the books had ended – 19 years later. J.K. Rowling had been working alongside writer Jack Thorne and director John Tiffany, as seen in the picture below, to bring the story to the stage.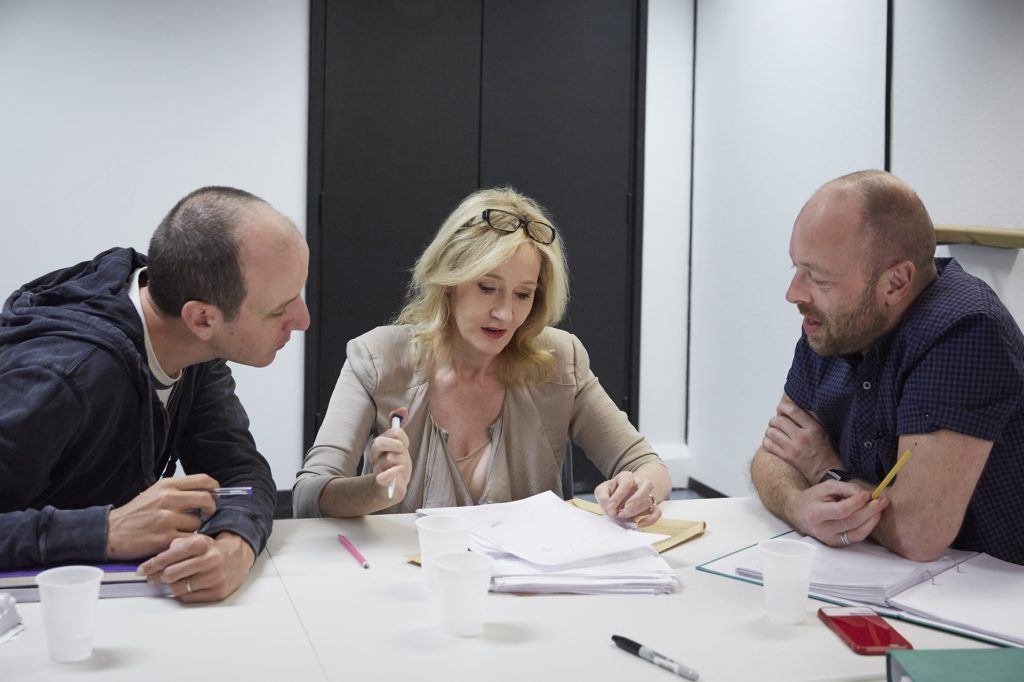 2015 was one of the years that finished particularly strong, with many major announcements coming in December.
Pottermore users had already been teased with new changes throughout the year, but MuggleNet had the chance to listen to keynote speaker and Pottermore CEO Susan Jurevics at the FutureBook 2015 conference. She addressed the redesign and the change in staffing for Pottermore:
While J.K. Rowling's writing is still the most critical and differentiating component [of Pottermore], it's really clear that we cannot rely on her for every single piece of content on the site, especially if we want to generate an almost daily flow of new information. Over the past several months, we've hired a team of writers to create exclusive reports and essays. We call them the Pottermore Correspondents.
Only days later, the official synopsis of the upcoming Fantastic Beasts and Where to Find Them film was released. We got official confirmation that the film was set in 1926 in New York City, where we would follow Newt Scamander on his travel adventures, especially since there would be a misplaced case with magical creatures as its contents. On December 15, we finally got our first glimpse, with Warner Bros. releasing the teaser trailer:
On December 17, we heard from director David Yates about how the cast of Fantastic Beasts was built around Eddie Redmayne as Newt Scamander.
It was like putting a rock band together. We saw so many people. We got Eddie; he was our anchor, and I knew once we'd got him, we had to build the world around him. The other characters in this world had to react to him; they had to have a chemical reaction with Eddie. So we went to New York and saw some really fine actors, a lot of them, over two or three days, one after the other in the same room, all of them with Eddie.
Following all this news on the upcoming Fantastic Beasts film series, MuggleNet announced the launch of its very own Fantastic Beasts podcast, SpeakBeasty. MuggleNet's new biweekly podcast has been focused solely on the Fantastic Beasts film series, companion school book, and Mr. Newt Scamander. Over the years, SpeakBeasty has continued to discuss the latest Fantastic Beasts news while analyzing the already released films, time traveling to the 1920s to see what happened in those years around the world, and – of course – learning about beasts from all over the world.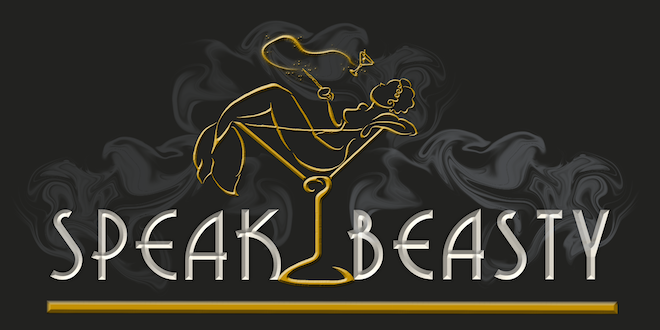 On December 20, we learned that Cursed Child had found its golden trio in the form of Jamie Parker, Paul Thornley, and Noma Dumezweni. Within minutes of the announcement, the Harry Potter fandom lost its cool. Some people openly condemned the casting choices, while others were overly excited about having three big names in the British theater scene taking on our beloved characters. J.K. Rowling gave her opinion in an official press release:
I'm so excited with the choice of casting for 'Harry Potter and the Cursed Child'. I can't wait to see Jamie, Noma and Paul bring the adult Harry, Hermione and Ron to life on stage [sic] next summer.