Winnipeg Family with "Harry Potter"-Themed Halloween Decorations Hope to Raise Awareness of Genetic Disorders
It's officially the spooky season! You know what that means – it's time to grab your pumpkins and start decorating. That's what this family in Winnipeg, Canada, has done, but their Halloween decorations have a magical twist. The Siedler family's front lawn is covered with everything Harry Potter.
All four of the Hogwarts House banners are hanging from the front window, and they even have a miniature Quidditch pitch spanning some of the lawn. While we relish in their decor choice, we love the reason behind this particular lawn even more. Willow Siedler, four years old, was diagnosed with a very rare genetic disorder known as NGLY1 deficiency. The mutation of the NGLY1 gene results in severe developmental problems. Fewer than 100 people in the world have received this diagnosis.
Anna Siedler, Willow's mother, drew from her own love of Harry Potter as a way to raise funds for NGLY1 deficiency research to help her daughter and others.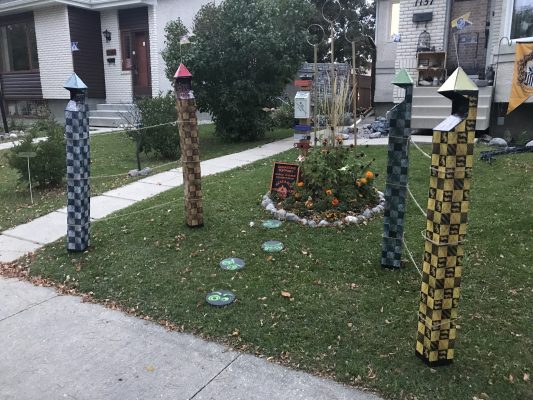 In an effort to gain more funding for research, the family has placed a donation box in the array of decorations. They have also set up a donation page online through the Grace Science Foundation.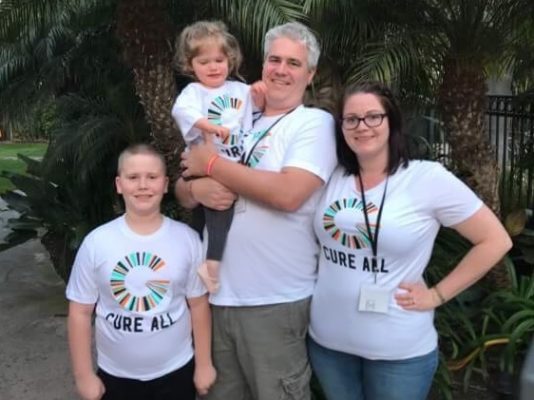 Dr. Grant Pierce at St. Boniface Hospital says the rarity of the disorder can make it difficult to find effective treatments and a possible cure, but the Siedler family hasn't given up hope. Funding from the government and hospitals like St. Boniface can provide the necessary resources to focus the researchers' efforts in rare cases, such as Willow's.
All donations received by the Siedler family from their Harry Potter donations box and their online campaign will go toward research for Willow's condition. Head to Willow's Web to donate!