UPDATED: Wizarding World Gold Now Available for Preorder
Back in May, we broke the news that Wizarding World Digital would feature a paid membership called Wizarding World Gold, and it looks like our information was correct. Wizarding World Digital has announced the details of the subscription and made it available to preorder.
Wizarding World Gold is available to fans in the United States and the United Kingdom only (with more regions coming in the future). The service is billed annually. For US fans, it will cost $74.99, and UK fans will pay £59.99.
Included in the subscription is a variety of physical gifts: a postcard-sized print of J.K. Rowling's sketch of Hogwarts, an exclusive pin, and a personalized journal. These items are included in the welcome gift, so it's unclear whether members will continue to receive gifts past the first year of membership.
The exclusive membership pin features an enchanted key. Rep your pin and look for other Gold members.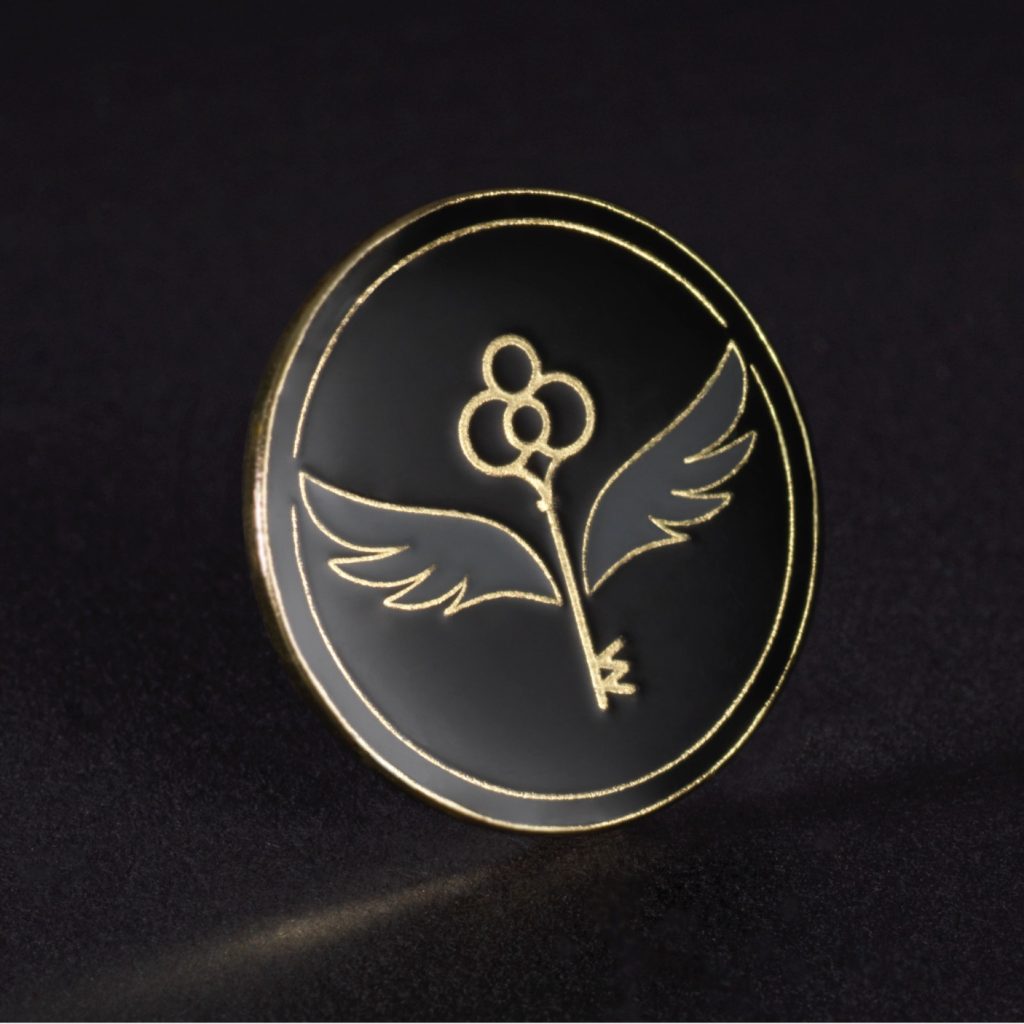 The personalized, interactive journal is being called Keys and Curios. Curios are rare and unusual objects, so perhaps the journal will focus on unlocking magical items and mysteries.
The cover was designed by graphic design team MinaLima, and the interior of the journal is specific to you. It's personalized with your name and Hogwarts House, plus new activities each month and beautiful artwork.
—
Update (October 16):
Take a closer look at the Keys and Curiosjournal in this video by the Potter Collector.
—
Besides the welcome gifts, members will also receive the following:
Exclusive videos about the wizarding world
The e-books of the seven Harry Potter books
More collectible pins
Access to special subscriber events
Discounts at WizardingWorld.com, the Platform 9¾ shop at King's Cross station, and Warner Bros. Studio Tour stores, as well as on the Potter vacation package at Universal Orlando Resort
Priority access to tickets for events and shows like Harry Potter and the Cursed Child and the studio tour
Early access to merchandise and collectibles
You can preorder Gold now, which is slated to arrive in fall 2019 (so it must be coming any day now). The fine print says that you'll receive your welcome gift right away, while the other benefits of the subscription service will arrive at a later date. It also says that the perks are subject to availability and change.
What do you think about these perks and gifts? Will you be preordering Wizarding World Gold?