Holiday Magic Continues to Manifest in "Hogwarts Mystery", "Wizards Unite"
by Brienne Green · Published · Updated
December might well be the most enticing month in wizarding world gaming. The obvious reason for that is the fact that both Harry Potter: Wizards Unite and Harry Potter: Hogwarts Mystery have enhanced their gameplay with festive decorations and events. But there's also a bonus attraction: You can use playing as an excuse to get away from your family for a while! It may be the season of togetherness, but that doesn't mean you have to hear about your cousin's trip to Fiji for the fourth time, so grab your phone and get gaming!
Hogwarts Mystery Update
December 19 marked the launch of Hogwarts Mystery's special holiday side quest, and if you successfully completed it, your character battled their way through blizzards, sabotage, and a faulty flying Ford Anglia to spend Christmas with the Weasley clan. We were very much looking forward to seeing how the Jam City team presented the Burrow, and we weren't disappointed. It was as magical as it must be, from the self-scrubbing dishes right down to the disgruntled, petrified gnome giving us the stink eye from atop the tree.
And while you may not have been able to give the Weasleys the perfect gift, you got a pretty nifty one of your own: a magical snow globe that dispenses energy! Would it be better if it dispensed more than one unit of energy? Heck yes, it would, but it's the thought that counts.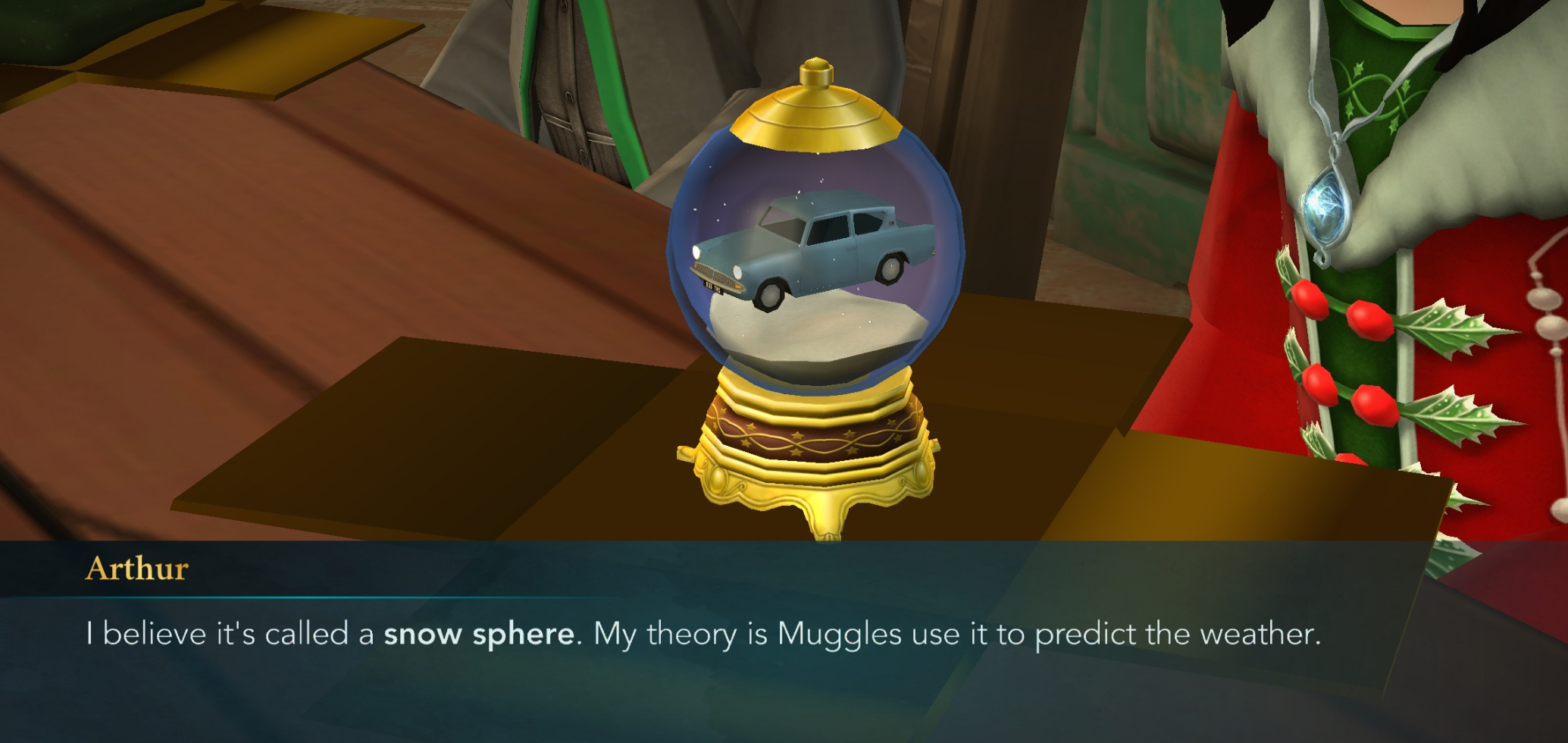 The only real bummer associated with our Christmas quest was the fact that we weren't treated to a meeting with little Ron and Ginny.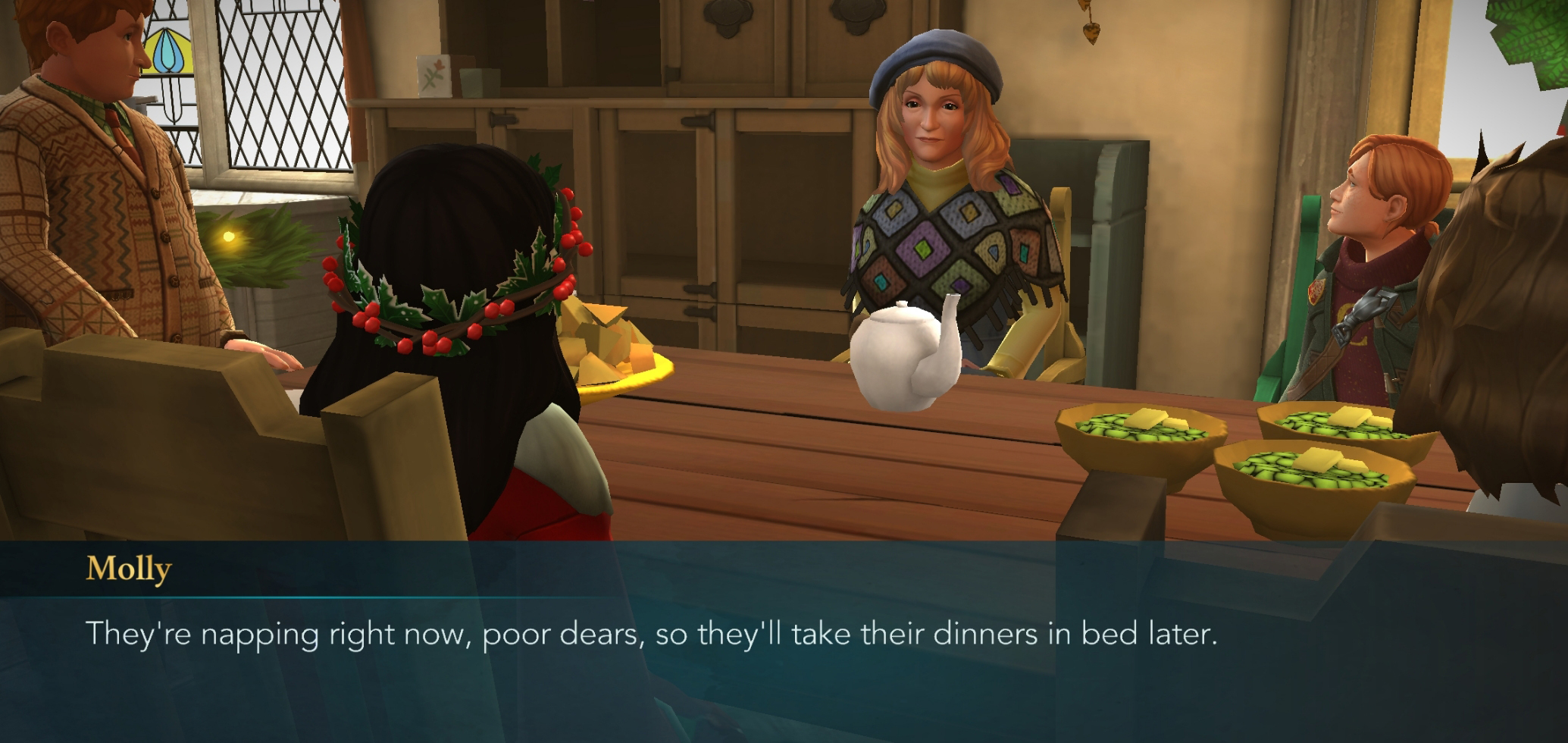 Yeah, that's a total cop-out, Molly. Slip those kids a Pepperup Potion and get them out here! The glimpse of little drawings made by the Weasley youngsters was a nice touch, though, and the whole thing was a pleasant distraction from the fact that some angry girl back at Hogwarts wants to hit you with a bat. As we look ahead to the final Quidditch match of the season, are you more nervous about whether or not your team will take the Quidditch Cup or whether or not Erika Rath will send you to the hospital wing?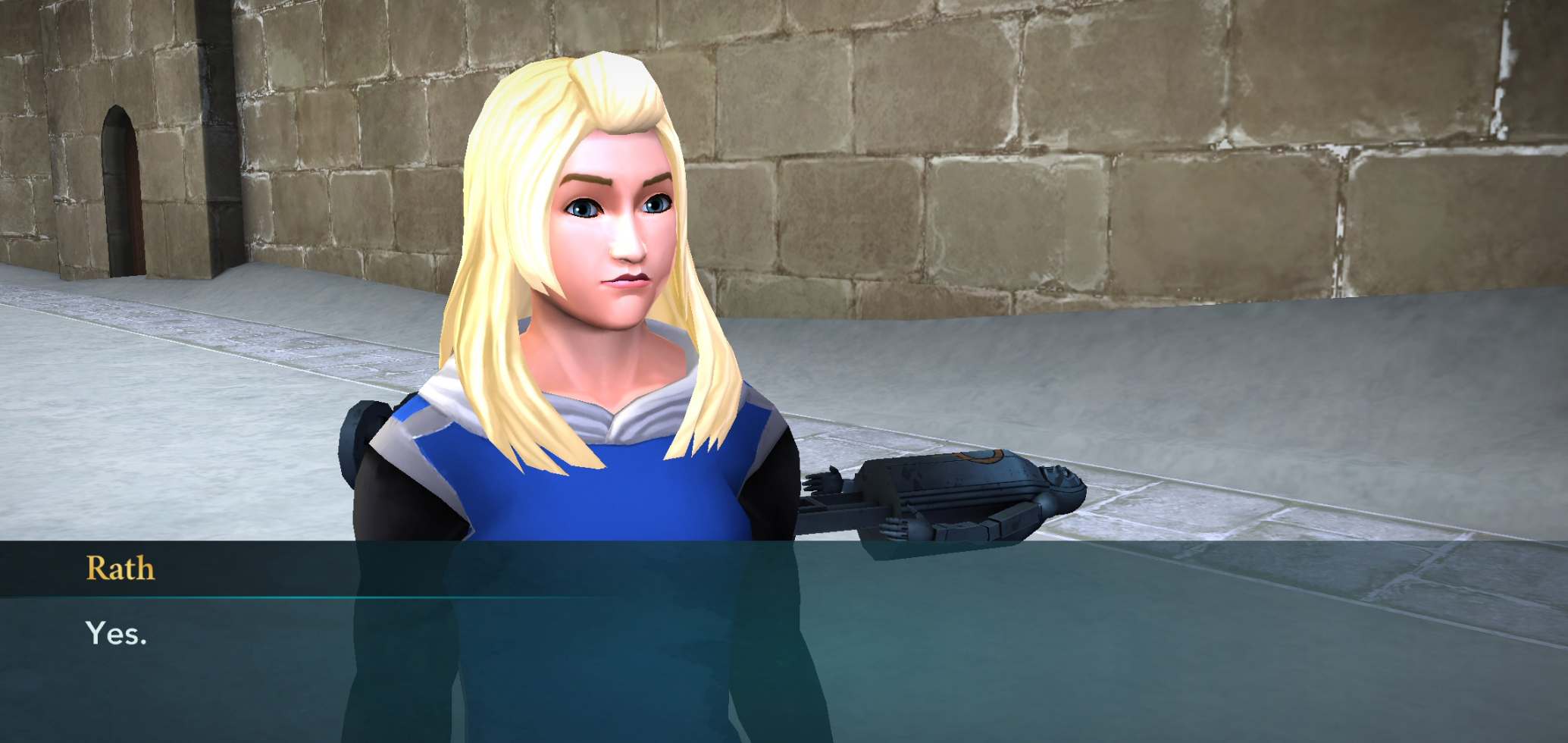 Good answer.
Wizards Unite Update
As we speak, those of us comprising the Statute of Secrecy Task Force are embroiled in something a bit more festive than rescuing Flobberworms: the 12 Tasks of Christmas event!
Through 11 a.m. (Pacific) Tuesday, January 7, players can earn extra XP, Spell Books, Silver Keys, Dark Detectors, and that all-important Niffler bait - gold - by completing a variety of tasks. As an added bonus, all gifts during this special event will contain bonus rewards, so give, and it shall be given unto you.
Meanwhile, Wizards Unite has also recently undergone an update to Version 2.8.0, and you can check out a quick rundown of what that entails below.
SOS Report: As you'll see when you open your suitcase, the game has added a newsletter feature to keep players apprised of events, tips, and more.
Portkeys: A new Portkey option has been added to the Settings menu that allows players to pan around their new environments without having to use their device's gyroscope in order to move.
Potions: The Dawdle Draught is brewing up a bit stronger these days. Now, when used, it will always prevent a Foundable from fleeing.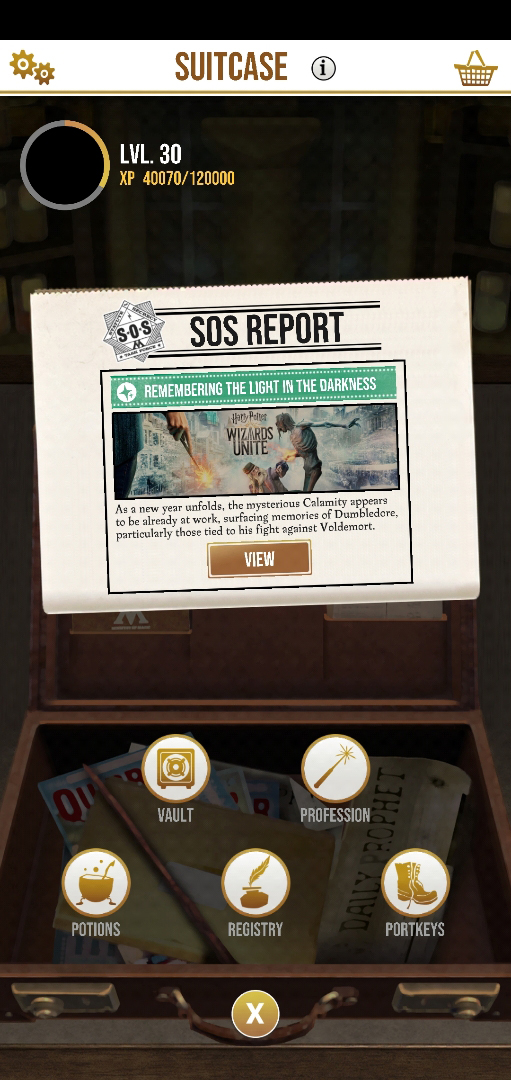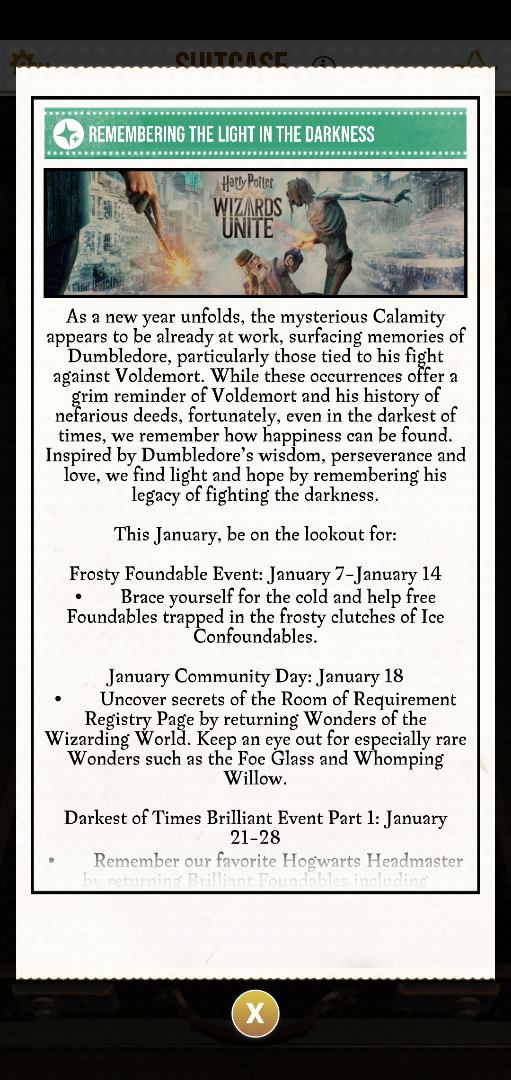 As you can see from the newsletter, there will be plenty more coming up in January, so be sure to check back with MuggleNet next month!
Hogwarts Mystery Press Release
Spend Christmas with the Weasleys!
Play Harry Potter: Hogwarts Mystery Now to Claim Your In-Game Holiday Gifts
Who:
Jam City, a Los Angeles-based mobile games studio, in partnership with Warner Bros. Interactive Entertainment's Portkey Games, a label dedicated to creating new Wizarding World mobile and videogame [
sic
] experiences that place the player at the center of their own adventure, inspired by J.K. Rowling's original stories.
What:
Spend the holidays at the Burrow with the Weasley family in an all-new adventure starting December 19 in Harry Potter: Hogwarts Mystery!
Players will head to the Weasley's [sic] home in the flying car – but not before a blizzard hits, threatening to derail the festivities. Once players arrive at the Burrow, they can decorate the home with the Weasley family, exchange presents, and enjoy a wonderful Christmas dinner! This fun and heartwarming side-quest [sic] featuring the Weasley family is available to Year One players who have completed Chapter 7 and beyond, and those who complete the side-quest [sic] will receive a special holiday gift from Molly Weasley. Hurry, the Weasley family is waiting for you at [t]he Burrow. The adventure won't last forever!
Harry Potter: Hogwarts Mystery is also celebrating the holidays with exciting giveaways. Head to the game now until the end of the month to claim your in-game holiday gifts, including a Christmas-themed hat, notebooks for your pets and magical creatures, coins, and energy!
Background:
Harry Potter: Hogwarts Mystery is the only mobile game where any fan can live their fantasy of attending Hogwarts School of Witchcraft and Wizardry. In this award-winning narrative RPG ([r]ole [r]laying [g]ame), players participate in the iconic rites of passage of life at the school, from being [S]orted in Year 1 to becoming a prefect in Year 5, while exploring the secrets of Hogwarts and its grounds. True to life in the [w]izarding [w]orld, players advance through their seven years of schooling at Hogwarts, attending classes, learning magical skills, and forming friendships and rivalries with other students, while investigating an original, unfolding mystery.
For more details on Harry Potter: Hogwarts Mystery and to connect with other fans, visit www.facebook.com/HPHogwartsMystery/, www.twitter.com/HogwartsMystery, and for more information visit www.HarryPotterHogwartsMystery.com/.