New Zealand Mint Announces Collectible "Harry Potter" and "Batman" Coins
Collecting interesting, quirky, and rare merch is a trademark trait of geeks and nerds worldwide. From the widely available Funko Pop! statuette to especially rare movie-set props, the list of collectible items is endless. This new product, however, is sure to make the top of the list of any collector.
The company New Zealand Mint is minting a new batch of collectible Harry Potter and Batman-themed coins. The two new sets pay (pun intended) homage to both beloved franchises in their own unique ways.
On the Harry Potter coins, one side features a beautifully intricate skyline of Hogwarts Castle and a flying snowy owl. While the larger silver or gold 1 oz. coin features the snowy owl, the smaller gold 1/4 oz. coin shows only the castle. Each coin will come with a wooden display box and a certificate of authenticity. Prices for the coins range between $89 and $2,700 depending on size, metal, and availability. Supplies are extremely limited and depending, again, on size and metal. Between 250 and 5,000 Harry Potter coins will be minted, so grab them while you can!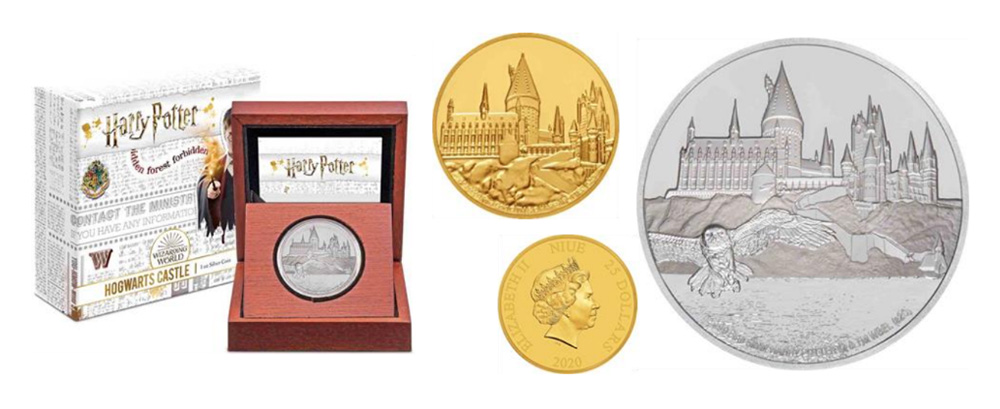 The Batman coins will feature a more colorful depiction of the 1966 version of the franchise. One coin will show Batman and the words to the earworm of a theme song, "Na Na Na Na Na Na Na, Batman!" The Penguin, one of many of Batman's rivals, is featured on the second coin. While displaying the villain's classic purple top hat, the Penguin coin incorporates the quote "Great quivering jellyfish!" Any Batman coins purchased are displayed in a stand-up clear case. Prices are $85 per coin. New Zealand Mint will only be creating 1,966 Batman coins.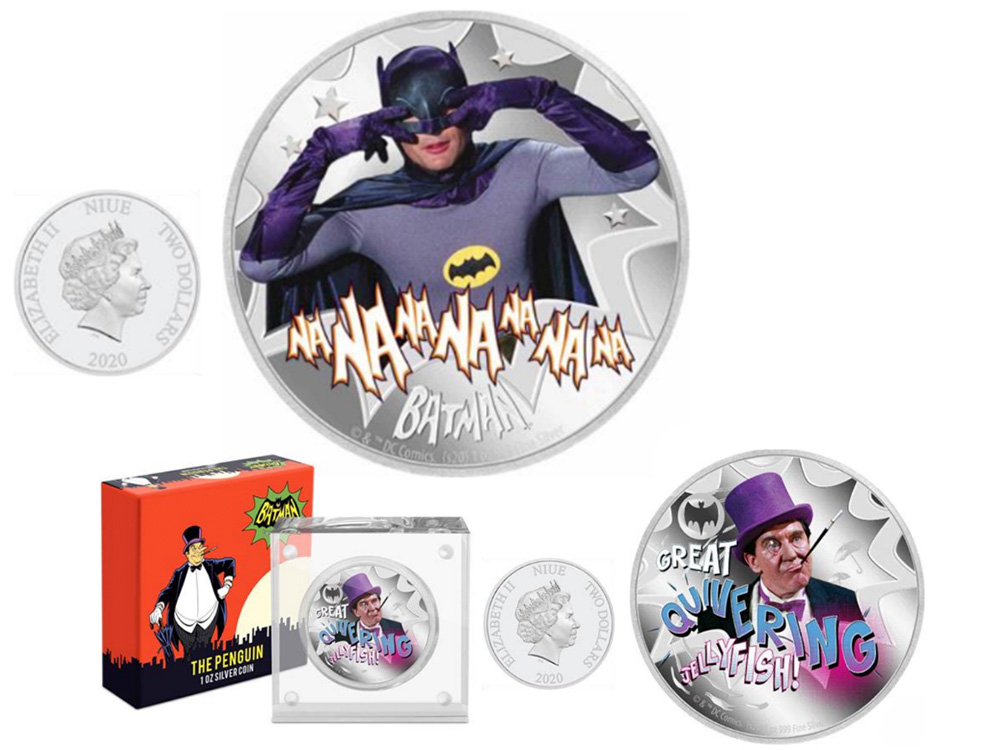 New Zealand Mint doesn't just limit its collectible coins to Harry Potter and Batman. Other franchises with available coins include, but are not limited to, Star Wars, Disney, DC Comics, Star Trek, and Doctor Who.
Since each coin will have the effigy of Queen Elizabeth II, it's all legal tender. There is a catch, however. The money can only be legally spent in Niue, which is "a self-governing nation that is in free association with New Zealand." We have a feeling that despite the legality, these are the kinds of collectibles that would be much more appreciated sitting on the mantel.
Do you have any rare, unique, or interesting Harry Potter collectibles?