Help Others Spread Their Wings Through PHRC's First Event of 2020
Have you resolved to be more active in the new year? Planning to do more for charity? Then Potterhead Running Club has just the event for you, kicking off its seventh season with the Ironbelly 7K and a partnership with Random Acts.
In honor of the golden trio's freeing of the Ukrainian Ironbelly dragon that once guarded the lowest vaults of Gringotts Wizarding Bank, PHRC's first virtual run of 2020 will reward participants with a 3″ bell depicting the Ironbelly on one side and a Gringotts crest on the other. The bell serves as your medal of completion and comes with a custom sublimated ribbon. You'll also receive a personalized digital bib.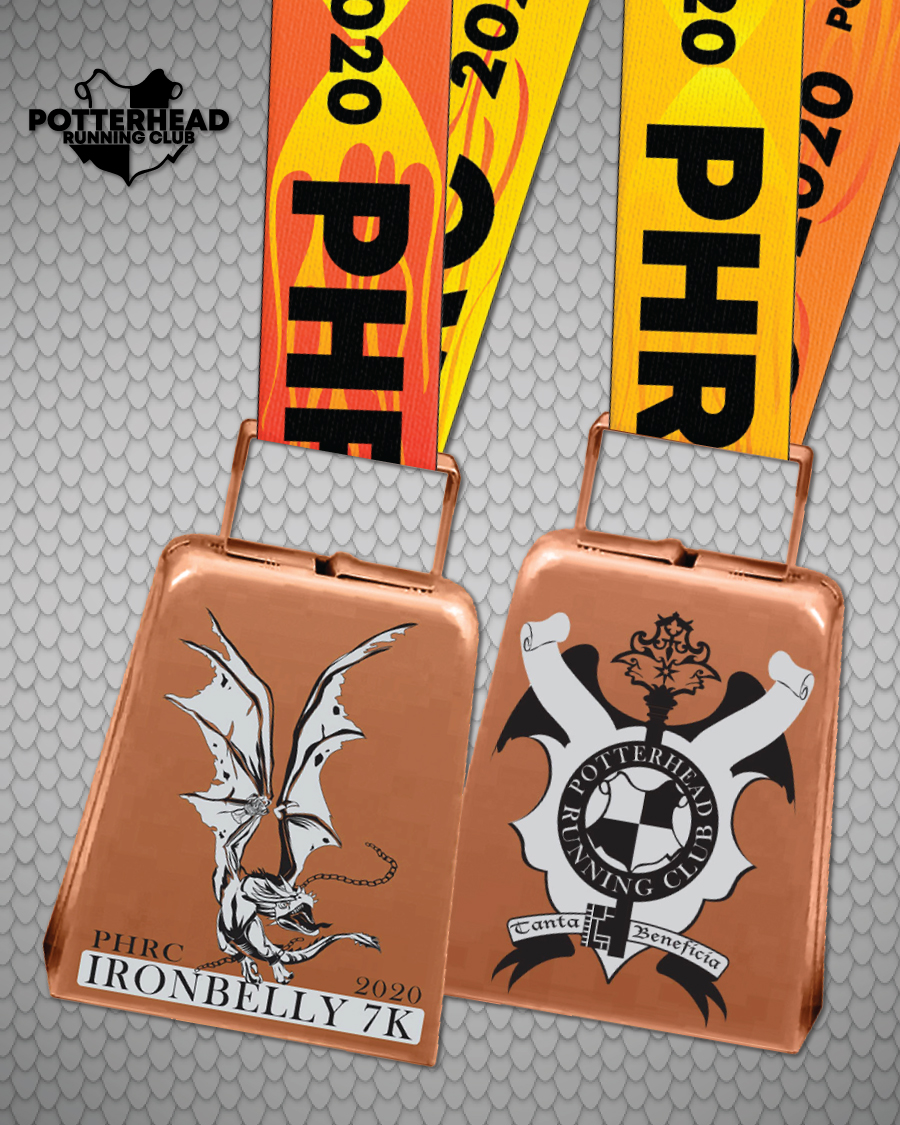 There's no question the world could use all the kindness it can get these days, and PHRC kept that in mind when choosing its partner for the Ironbelly 7K.
Harry (and Hermione in the film) made a decision at a moment of extreme crisis to perform an extraordinary act of kindness by freeing the vault dragon from a life of enslavement. It is in this spirit that we are thrilled to announce that our charity partner for the Ironbelly 7k is Random Acts!
Random Acts was founded in 2009 by actor Misha Collins (Supernatural) with the mission "to conquer the world one random act of kindness at a time." As part of its efforts, Random Acts coordinates funding for Sponsored Acts of Kindness, ideas submitted by individuals whose hearts happen to be larger than their pocketbooks. PHRC's support via the 7K will fund dozens of Sponsored Acts.
In keeping with the theme, the club's thoughts also turned to Fred Rogers, whose long-running program Mister Rogers' Neighborhood encouraged children to let kindness be their guide. To honor both Rogers and Harry Potter, PHRC combined the two in a unique design available on multiple styles of shirts, with proceeds also to benefit Random Acts.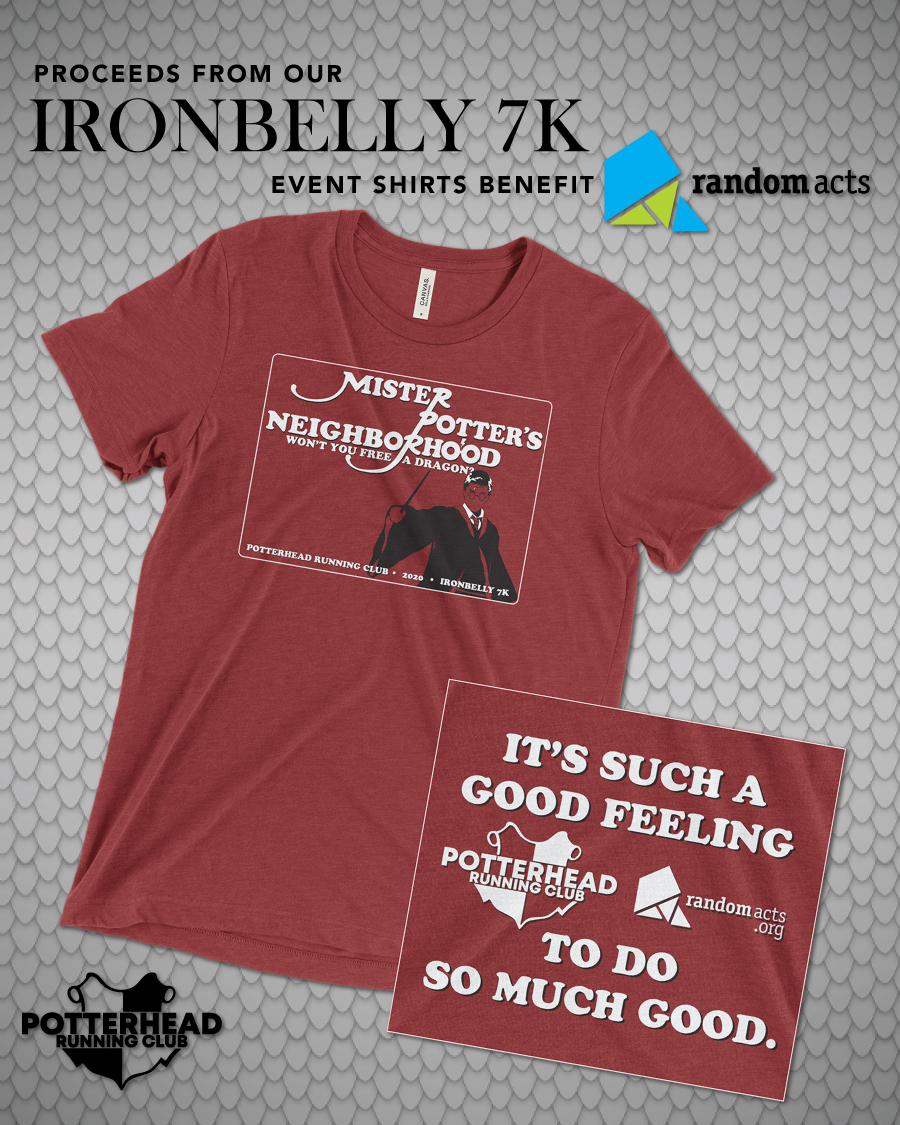 To sign up for the Ironbelly 7K and purchase shirts, visit PHRC's registration page. Registration closes at midnight on February 2, and medals will ship the following week. Remember that virtual events allow participants to complete the distance on their own time, in their own way, so run, walk, leap about like Lucius Malfoy in A Very Potter Sequel… whatever floats your boat. And if you're unfamiliar with virtual runs, you can learn more by watching the video below.