LEGO Lights Up Rumor Mill with Night Mode, Possible Summer 2020 Sets
The LEGO rumor mill was churning a bit harder than usual last week due to happenings at LEGO World Denmark and Spielwarenmesse 2020, annual toy fair in Nuremberg, Germany.
We'll start with LEGO World Denmark, since that rumor is of the official variety. Brick Fanatics reports that a few boxes turned up on display last week at the event that appeared to be part of a new line: LEGO Night Mode. The items were lighting kits for a few different established LEGO sets, including – drum roll – Hogwarts Castle!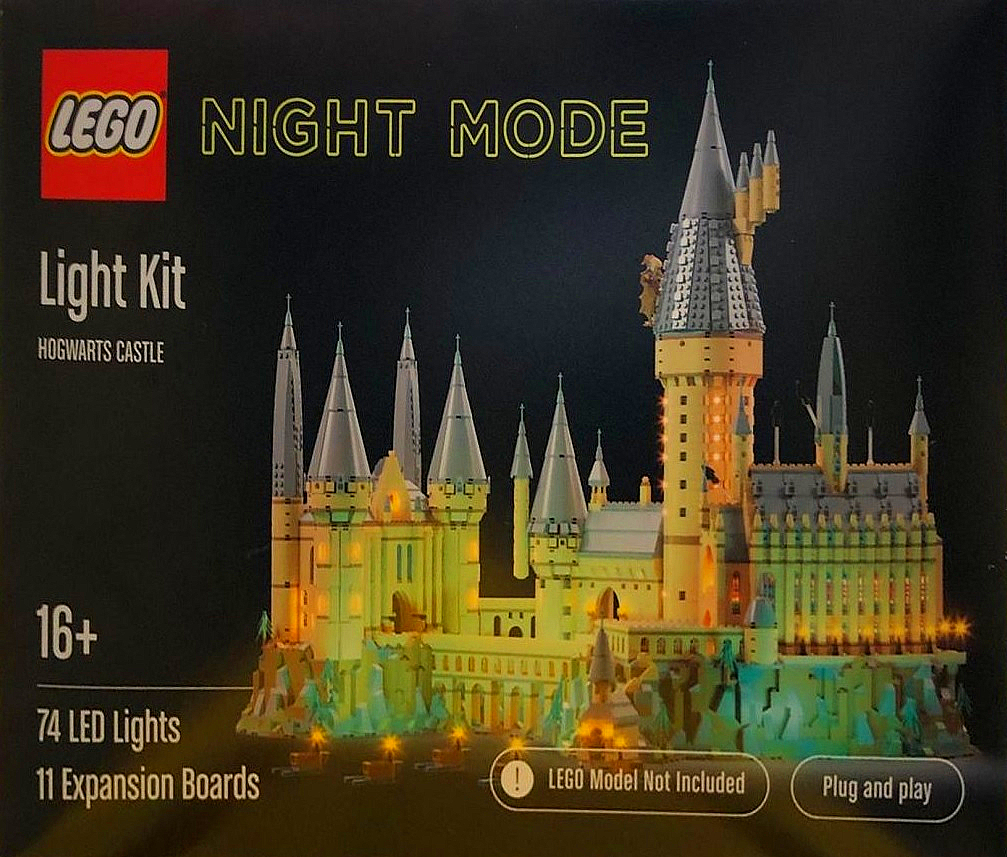 It was noted that the boxes were empty despite being listed with prices. Fans speculate they were placed there to gauge consumer interest, a theory that was essentially confirmed by LEGO in a statement that called the boxes "concept tests" that are not expected to hit the market any time soon. As LEGO builders know, lighting kits for various sets are available from third-party sellers, so it looks as though LEGO is finally ready to break into that market itself. The Hogwarts Castle set came with a price tag of around $200.
Meanwhile, at Spielwarenmesse, German news outlets were reporting on not only the new toys that were officially unveiled at the event but also the rumored ones – and that included new additions to LEGO's Harry Potter series.
It's important to remember that these rumors are exactly that until LEGO makes an official announcement, but following is a list of sets German media say could be on the way this summer.
Last year's releases brought us such excellent new sets as 75947 Hagrid's Hut: Buckbeak's Rescue and 75957 The Knight Bus, and as we all know, the possibilities for new sets – between simple locations and specific scenes – are immense. We can't wait to see if these rumors pan out.
Which of the rumored new Potter sets would you be most excited to see? What do you think of LEGO Night Mode? Let us know in the comments!