New Quidditch Song Contest Begins
Muggle quidditch players won't play matches in the IQA World Cup this year, but they can still compete in a different contest. After the Eurovision Song Contest – an annual song competition involving several international countries – was canceled, the quidditch community acted on its own. The community made a new song contest called Qeurovision and sent a letter to all national governing bodies (NGBs).
What's missing in these crazy times is a little bit of music. Since (sadly) the Eurovision Song Contest won't be taking place this year, the quidditch community will have to step up to fill the void.
The contest is open not only to European NGBs but also to all others around the world. The governing bodies had until April 10 to confirm their participation. The following NGBs will compete in Qeurovision:
Asociación Quidditch España
Belgian Quidditch Federation
Czech Quidditch Association
Dansk Qudditchforbund
Deutscher Quidditchbund
Fédération du Quidditch Français
Italia Quidditch
Polska Liga Quidditcha
Quidditch Australia
Quidditch Canada
Quidditch Japan
Quidditch México
Quidditch Nederland
Quidditch New Zealand
Reykjavík Ragnarök
Schweizerischer Quidditchverband
Slovak Quidditch Association
US Quidditch
There are also a few solo submissions, with Gianfranco García from Peru and Frank Simon Davies from the United Kingdom having confirmed their participation. Quidditch Uganda is also interested but isn't confirmed definitively.
All NGBs only have to send one song, which must be quidditch related. It can be a parody of an existing song or an original song, and singers can sing either in English or in the submitting NGB's language.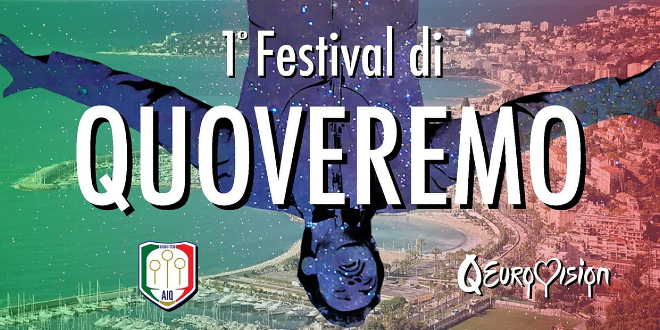 NGBs aren't allowed to share their work publicly. They can only share their song in a closed group of preselections and then post songs that aren't selected. The deadline for sending the selected song is May 15.
The songs will be part of a Qeurovision live show on May 30 and will be judged by professional and public juries. Every NGB should have a jury (one person or a group of people), but these juries will only play a partial role in deciding the winner. The Qeurovision staff is still working on the concept but is thinking about deciding the winner by 70% public vote, 30% jury vote. You can check out the contest schedule below.