Zavvi Releases 24-Karat Gold Hogwarts Express Ticket
The Harry Potter fandom has never been short on merchandise, from plushes to puzzles, from coloring books to fancy jewelry. Zavvi has just released a very special item that you definitely want to stick to: a 24-karat gold-plated replica of the Hogwarts Express ticket.
Zavvi is a site that offers a wide variety of merch for fans of Disney, Marvel, DC Comics, films, bands, games, and more. Just last year, the online retailer launched a whole Dark Arts collection that really impressed us with its glow-in-the-dark Dark Mark on shirts and tote bags. This new release surpasses even that by a mile, and it is a limited-edition item with only 2,000 golden tickets for sale.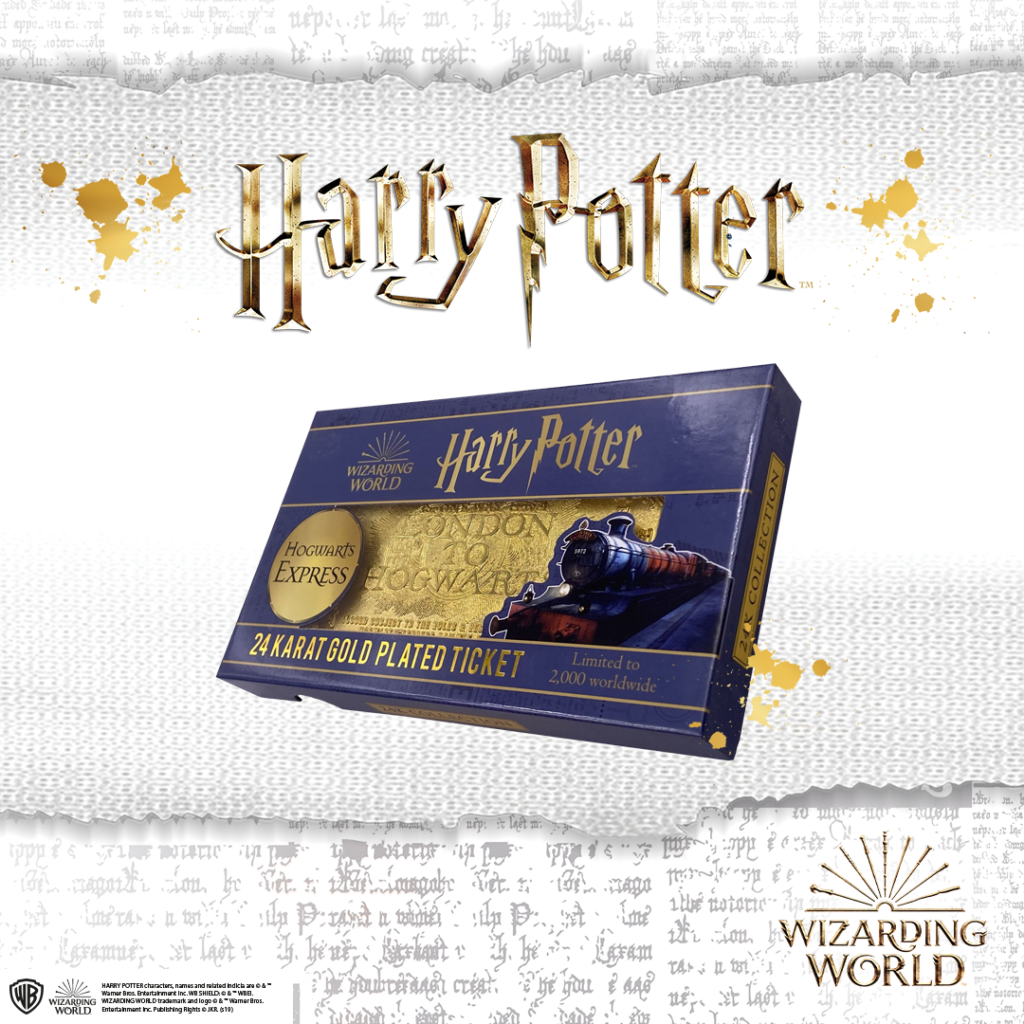 The golden ticket costs £34.99 (about US$44), and it is exclusively available on Zavvi's website. The tickets measure 16 x 6 cm (6.3″ x 2.4″) in size and are made of embossed metal. They also come with a display stand so that you can show off your collector's item to visitors. To make them really special, each ticket is individually numbered. The official release date is September 30, so although this item is already sold out, those who purchased it will be receiving their Hogwarts Express ticket a month past the start of term.
So eat your heart out, Willy Wonka! This is one fancy collector's item that glows golden like Galleons.